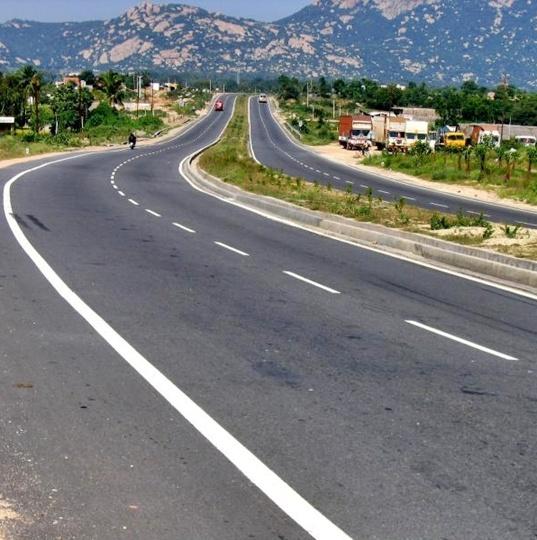 Image: NH 73, Bangalore. Photograph: Animeshcmc /Wikimedia Commons
India has world's second largest road network with its National Highways covering a distance of 92,851.07 kms.
These highways form the backbone of the country's strong transport network across 29 states.
Take a look at the 10 states with the longest highways, according to National Highways Authority of India's latest data.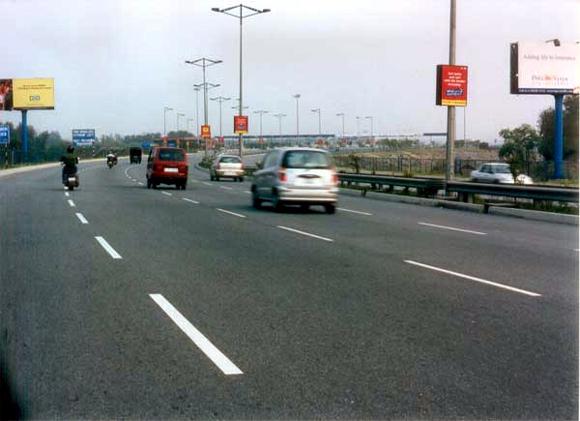 UP has the longest highways. Photograph: Angry soul/Wikimedia Commons
Uttar Pradesh
Rank: 1

Total Length: 7,863 kms
Length of NH/1000 sq km: 33 kms
Length of NH/lakh population: 3.9 kms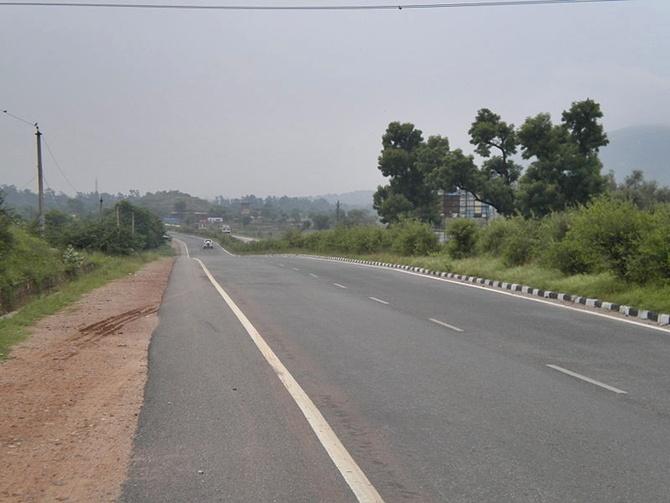 Image: A view of NH 8 in Rajasthan. Photograph: Vssun/ Wikimedia Commons
Rajasthan
Rank: 2

Total Length: 7,806.20 kms
Length of NH/1000 sq km: 22.8 kms
Length of NH/lakh population: 11.4 kms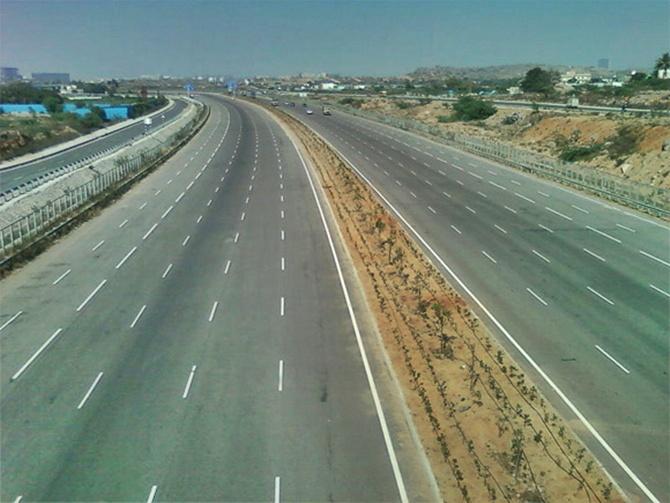 Andhra Pradesh
Rank: 3
Total Length: 7,068.15 kms
Length of NH/1000 sq km: 25.7 kms
Length of NH/lakh population: 8.3 kms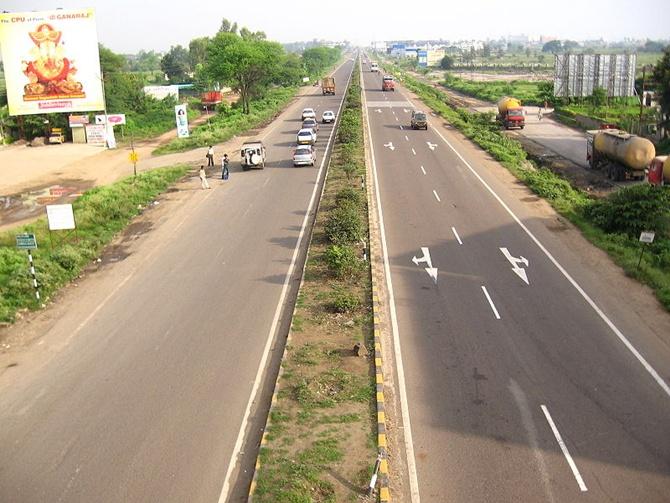 Pune bypass, part of National Highway 4. Riana/Wikimedia Commons
Maharashtra
Rank: 4

Total Length: 6,335.44 kms
Length of NH/1000 sq km: 20.6 kms
Length of NH/lakh population: 5.6 kms
Image: National Highway 72. Photograph:Animeshcmc /Wikimedia Commons
Karnataka
Rank: 5

Total Length: 6,294.29 kms
Length of NH/1000 sq km: 32.8 kms
Length of NH/lakh population: 10.3 kms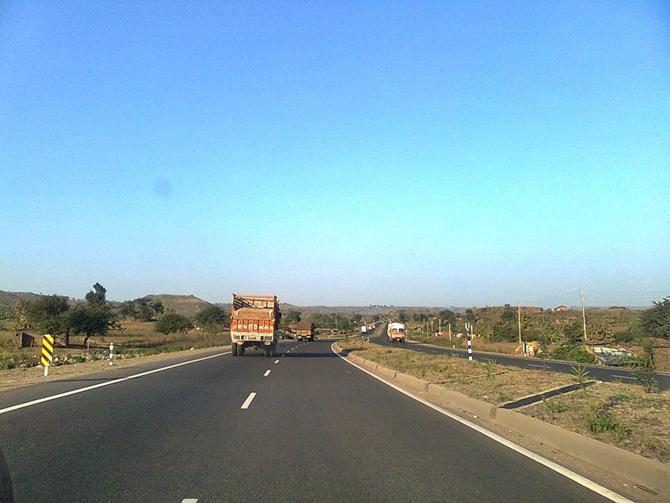 Image: A stretch of National Highway 3 near Dhamnod in Madhya Pradesh. Photograph: Chinmay26r/ Wikimedia Commons
Madhya Pradesh
Rank: 6

Total Length: 5,184.57
Length of NH/1000 sq km: 16.8 kms
Length of NH/lakh population: 7.1 kms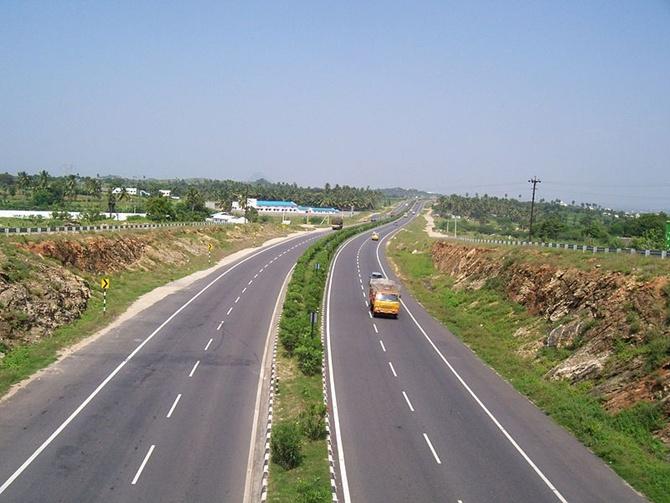 Image: A view of the Salem-Coimbatore Highway from Chittode. Photogrpah: Rsrikanth05/Wikimedia Commons
Tamil Nadu
Rank: 7

Total Length: 5,006.14 kms
Length of NH/1000 sq km: 38.5 kms
Length of NH/lakh population: 6.9 kms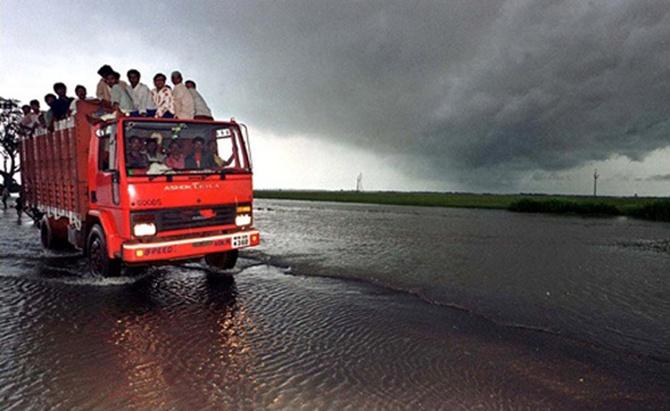 Image: A flooded highway in Orissa. Photograph: Reuters
Orissa
Rank: 8

Total Length: 4,644.52 kms
Length of NH/1000 sq km: 29.8 kms
Length of NH/lakh population: 11.1 kms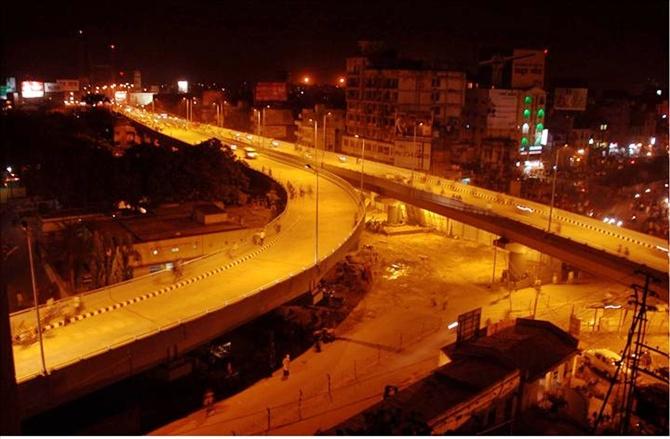 Image: Image: Chiriyatand Flyover at Patna. Photograph: Heax18 /Wikimedia Commons
Bihar
Rank: 9

Total Length: 4,538.79 kms
Length of NH/1000 sq km: 48.2 kms
Length of NH/lakh population: 4.4 kms
Image: Gujarat ranks 10 in highway network. Photograph: KuwarOnline/Wikimedia Commons
Gujarat
Rank: 10

Total Length: 3,973.29 kms
Length of NH/1000 sq km: 20.3 kms

Length of NH/lakh population: 4.4 kms