For the first time, the 100 richest tycoons in India are all billionaires with Mukesh Ambani topping the league for the eighth consecutive year, according to Forbes.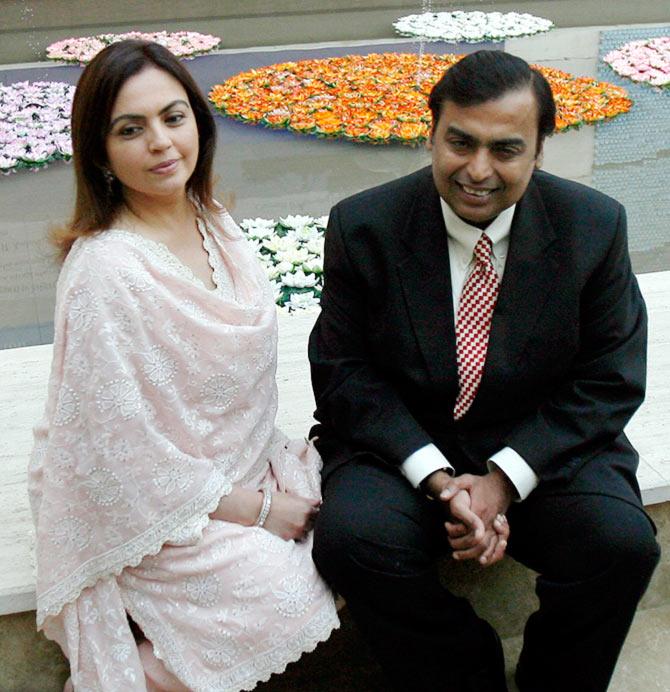 Mukesh Ambani, chairman Reliance Industries
Rank: 1
Net worth: $23.6 billion
With businesses spanning from oil and gas-to-petchem-to retail, Mukesh Ambani, chairman RIL has it all.
Sitting on a cash pile of over Rs 85,000 crore (Rs 850 billion), Ambani is always keen to explore new business opportunities. A very good example of it would be his recent acquisition of one of the renowned media firms called the Network18 Group.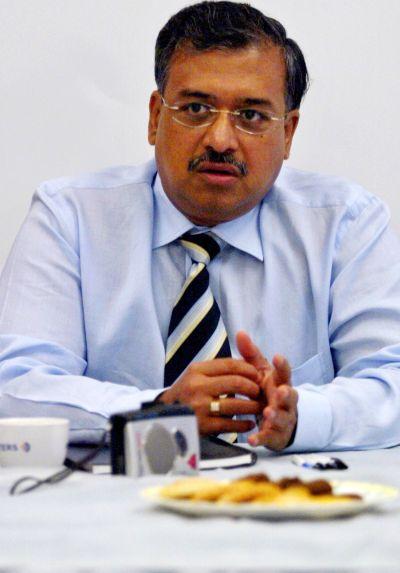 Photograph: Adeel Halim/Reuters
Dilip Shanghvi, founder Sun Pharma
Rank: 2
Net worth: $18 billion
Shanghvi's firm Sun Pharmaceuticals is considered to be the most valuable pharma companies with a market cap of over Rs $25 billion.
The firm was in news after it acquired loss making pharma firm Ranbaxy at around $4 billion. Also, he is betting big on Ranbaxy's huge presence in India and emerging markets.
Azim Premji, chairman and CEO, Wipro
Rank: 3
Net worth: $16.4 billion
Premji is known to have transformed a $2 million hydrogenated cooking oil company into the $7.3 billion revenue IT, BPO and R&D Services organisation with a presence in 54 countries.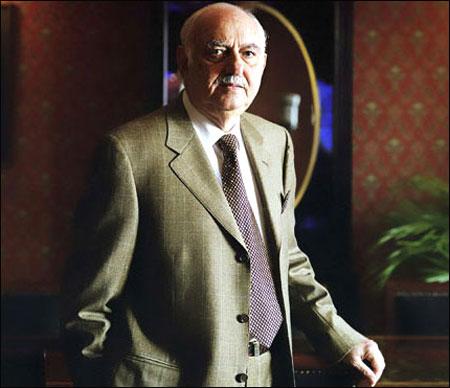 Pallonji Mistry, chairman, Shapoorji Pallonji Group
Rank: 4
Net worth: $15.9 billion
Chairman of Shapoorji Pallonji Group, Pallonji Mistry's saw a huge rise in wealth this year.
Shapoorji Pallonji Group owns Shapoorji Pallonji Construction, Forbes Textiles and Eureka Forbes Limited.
Pallonji Mistry's son Cyrus Mistry is Chairman of Tata Group.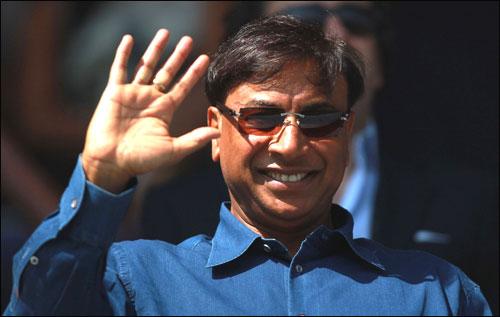 Photograph: Warren Little/Getty Images
Lakshmi Mittal, chairman and CEO of ArcelorMittal
Rank: 5
Net worth: $15.8 billion
Lakshmi Mittal is the chairman and CEO of ArcelorMittal, the world's largest steelmakingcompany.
"Mittal created the world's largest steelmaker (MT) by pursuing a decades-long, impossibly audacious plan of consolidation -- working with governments, powerful labor unions, and other constituencies to rewrite the rules of the old steel industry in tough times," says Fortune magazine.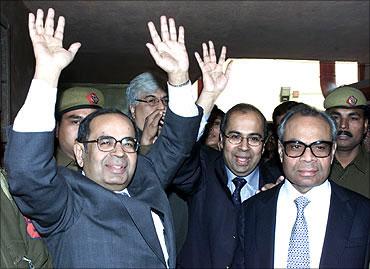 Hinduja Brothers
Rank: 6
Net worth: $13.3 billion
Hinduja Group Chairman Srichand P Hinduja, along with brothers Gopichand, Prakash and Ashok run the Hinduja Group of Companies.
Srichand P Hinduja is the eldest son of Parmanand Deepchand Hinduja, the founder of the Hinduja Group.
Gopichand P Hinduja is the Co-Chairman of the Hinduja Group of Companies. Prakash P Hinduja is the Chairman of the Hinduja Group of Companies in Europe.
The youngest brother Ashok P Hinduja is Chairman, Hinduja Group of Companies (India).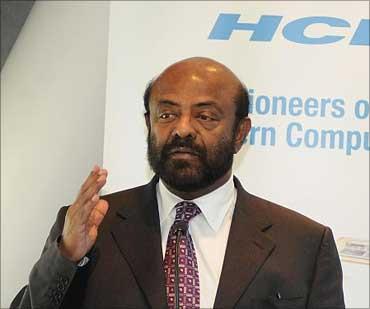 Shiv Nadar, chief at HCL Technologies
Rank: 7
Networth: $12.5 billion
The biggest gainers amongst Indians include Shiv Nadar, who added Rs 31,100 crore (Rs 311 billion) to his wealth from 2013.
Under the leadership of Shiv Nadar, HCL has evolved into a $6.3-billion global enterprise with over 100,000 professionals.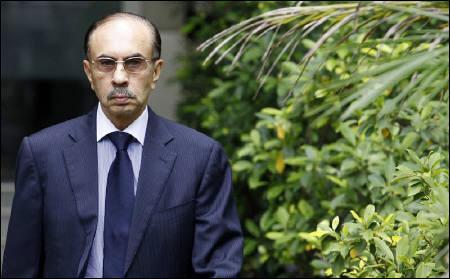 Adi Godrej and family
Rank: 8
Net worth: $11.6 billion
An inspiring business leader, Adi Godrej is known for modernising and revamping his family business into one of India's largest conglomerates.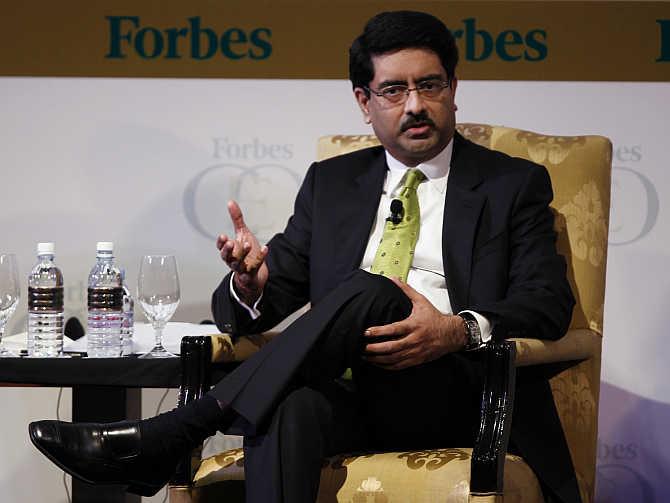 Kumar Mangalam Birla, chairman, Aditya Birla Group
Rank: 9
Net worth: $9.2 billion
Kumar Mangalam Birla was instrumental in raising the group's turnover from $2 billion in 1995, to $40 billion today.
Birla has restructured the businesses to emerge as a leader in the sectors.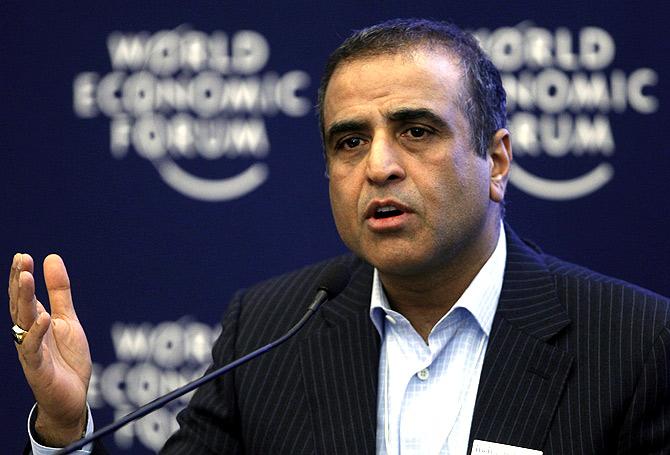 Sunil Mittal and family
Rank: 10
Net worth: $7.8 billion
Under Sunil Mittal's leadership, Bharti Enterprises has emerged as one of India's leading business groups with interests in telecom, retail, realty, financial services and agri-products.