With fuel prices escalating every other day, demand for green cars has been increasing over the years.
Pollution-free and easy to operate, a wide range of green cars is available in the market and they are becoming more popular with time.
Take a look at these fascinating futuristic vehicles that run on electricity: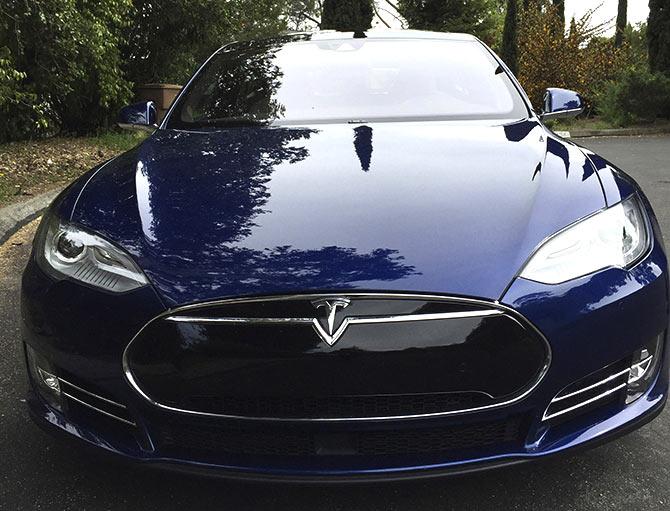 IMAGE: A Tesla Model S electric vehicle in San Francisco, California. Photograph: Alexandria Sage/File Photo/Reuters.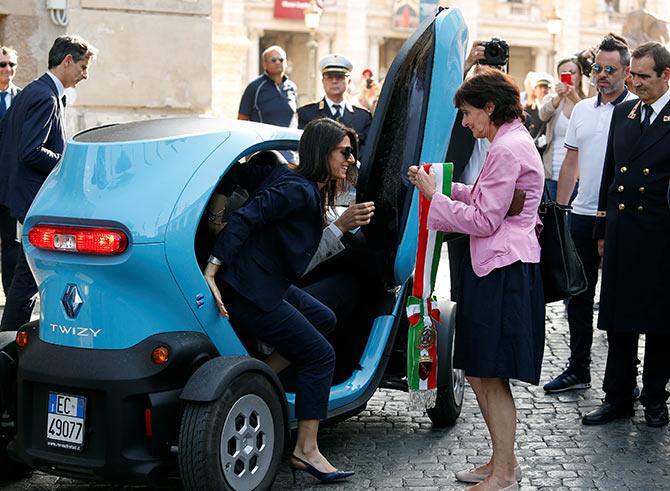 IMAGE: Rome's newly elected mayor Virginia Raggi, of 5-Star Movement, arrives in an electric car at the city hall, Campidoglio (Capitoline Hill), downtown Rome, Italy, June 23, 2016. Photograph: Remo Casilli/Reuters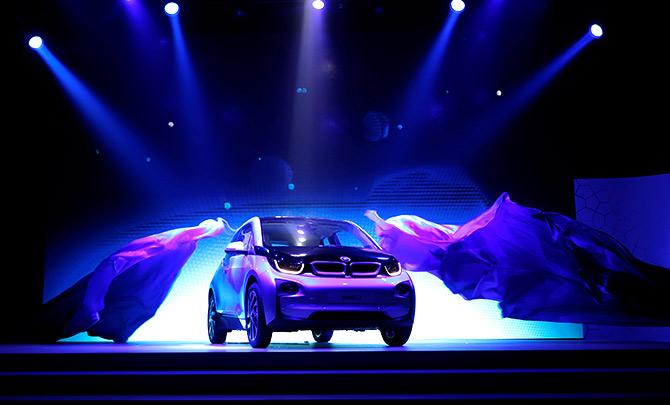 IMAGE: BMW's first all-electric car, i3, is unveiled at a ceremony in Beijing. Photograph: Remo Casilli/Reuters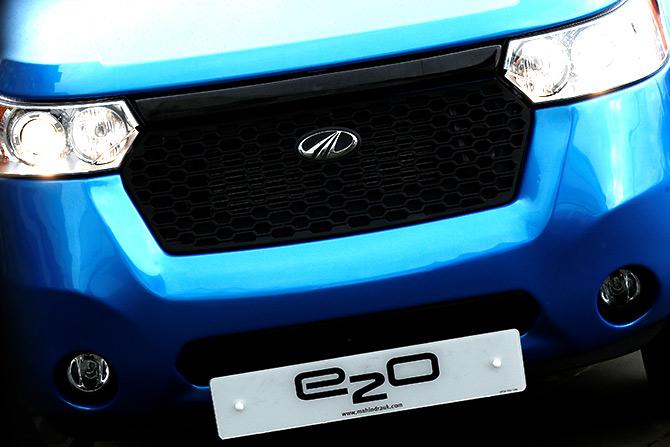 IMAGE: A partial view of a Mahindra e2o electric car in London, Britain, on April 15, 2016. Photograph: Remo Casilli/Reuters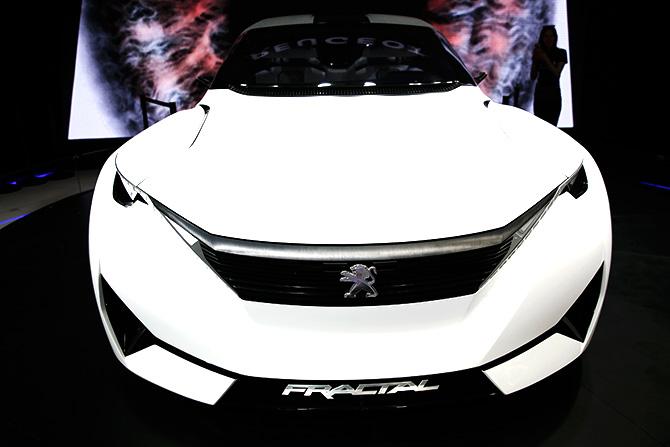 IMAGE: A Peugeot Fractal electric coupe car is presented at the Auto China 2016 auto show in Beijing, China, April 29, 2016. Photograph: Damir Sagolj/Reuters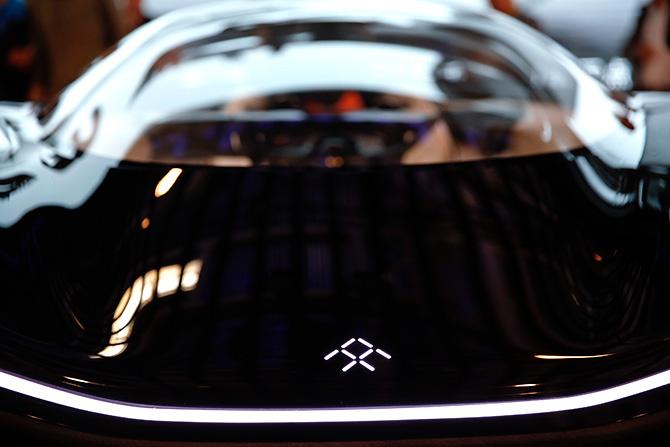 IMAGE: The Faraday Future FFZERO1 electric concept car is presented at the Auto China 2016 auto show in Beijing, China, April 29, 2016. Photograph: Damir Sagolj/Reuters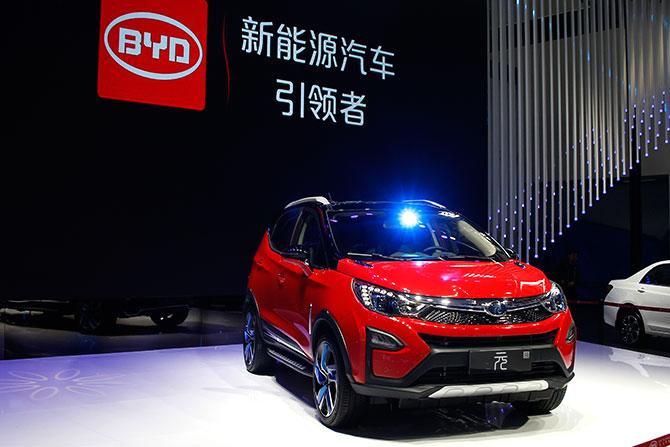 IMAGE: The BYD hybrid electric car Yuan is displayed at the Auto China 2016 auto show in Beijing, China, April 26, 2016. Photograph: Kim Kyung-Hoon/Reuters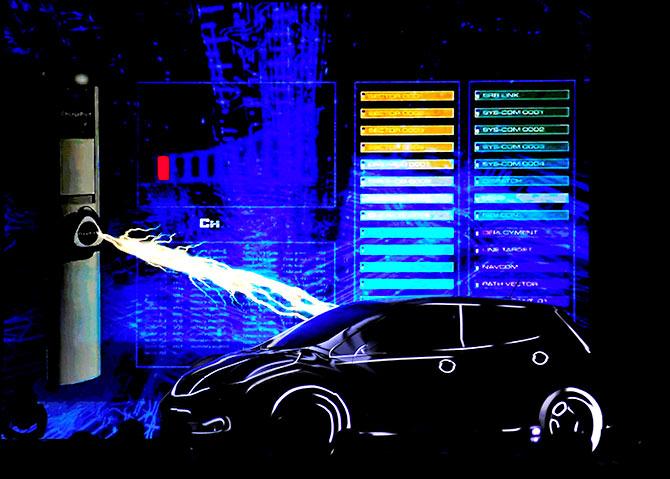 IMAGE: A Nissan Leaf car is highlighted during a presentation at the announcement of the Drive Electric Orlando programme at the Peabody Orlando Hotel in Orlando, Florida. Photograph: David Manning/File Photo/Reuters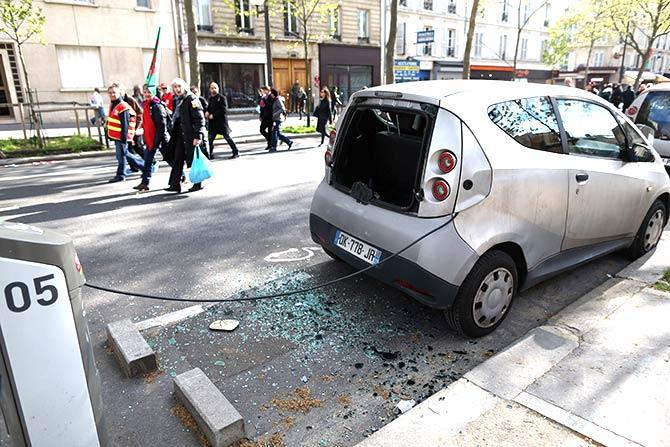 IMAGE: A 'Paris Autolib' electric car is being recharged. Photograph: Charles Platiau/Reuters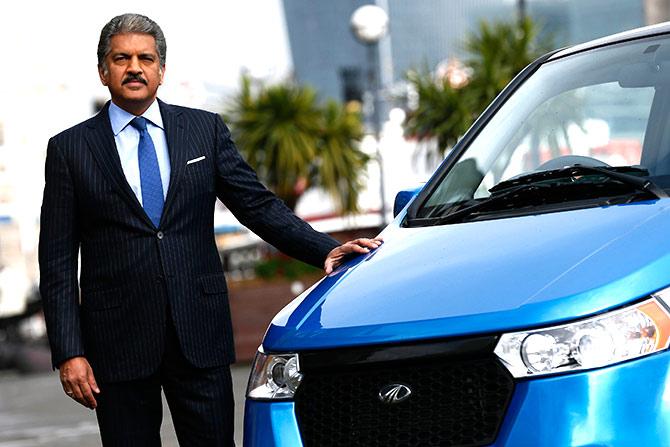 IMAGE: Anand Mahindra, chairman and managing director of Mahindra Group, poses with a Mahindra e2o electric car during its launch in London, Britain, April 15, 2016. Photograph: Stefan Wermuth/Reuters