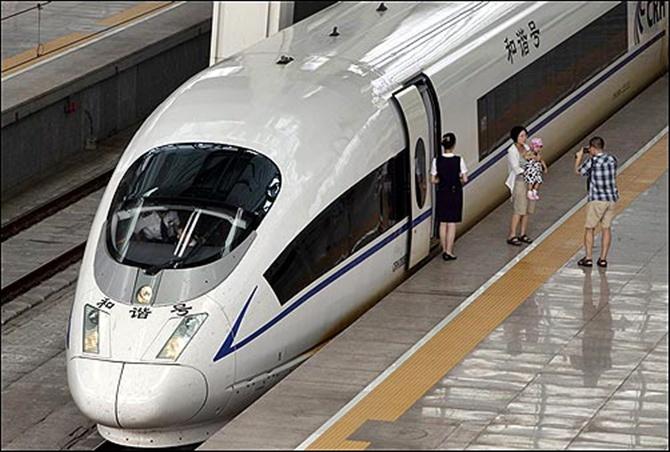 In line with Prime Minister Narendra Modi's vision to introduce bullet trains in the country, a team of Railway officials will visit Beijing on November 24 to take forward the Delhi-Chennai high-speed corridor project, the longest in India.
A high-level team of officials from Rail Vikas Nigam (RVNL) will make the visit to complete formalities with Chinese counterparts for the project's feasibility study, a senior Railway official said.
The 1,754 km-long Delhi-Chennai route is proposed to be developed jointly with China, which is home to the world's longest high-speed rail line between Beijing and Guangzhou.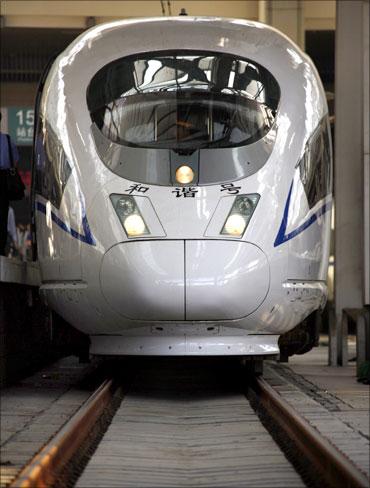 Officials of the Rail Vikas Nigam on Thursday made a detailed presentation of proposed high speed train projects, including the Delhi-Chennai route before the Railway Minister Suresh Prabhu, the official said.
Besides, the Minister was also briefed about the progress of the 534-km-long Mumbai-Ahmedabad high speed corridor project, estimated to cost Rs 63,180 crore (Rs 631.80 billion), for which the Japan International Cooperation Agency (JICA) is currently conducting a feasibility study.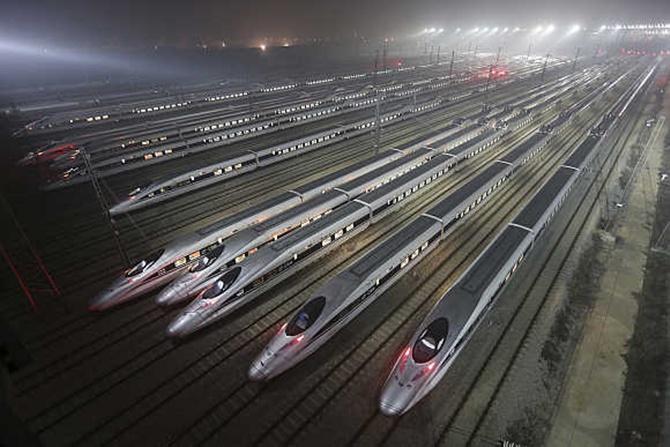 The Delhi-Chennai route, part of the proposed Diamond Quadrilateral project, which aims to build a high-speed train network between different cities, including Delhi-Mumbai, Mumbai-Chennai, Chennai-Kolkata, Kolkata-Delhi and Mumbai-Kolkata, is likely to cost Rs 2 lakh crore.
Currently, Rajdhani covers the distance between the two cities in 28 hours and as per the plan, the proposed bullet train at 300 km per hour speed will reduce the travelling time to six hours.
While the cost of construction of a normal railway route is Rs 5 crore (Rs 50 million) per km, the estimated expenditure on the high speed railway line will be Rs 120-126 crore (Rs 1.2-1.26 billion).
Photographs: Reuters