Porsche 911 is now available in a range of models including coupe and cabriolet.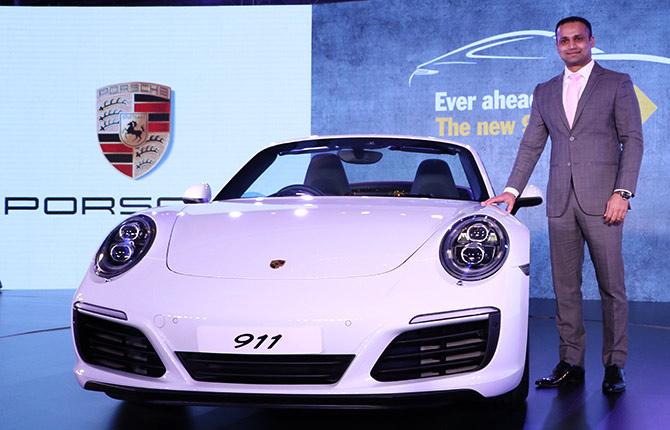 IMAGE: Porsche launches the latest version of its 911 model. Photographs: Hitesh Harisinghani/Rediff.com
German luxury sports car maker Porsche on Wednesday launched the latest version of its 911 model in India, priced between Rs 1.42 crore and Rs 2.66 crore (ex-showroom Delhi).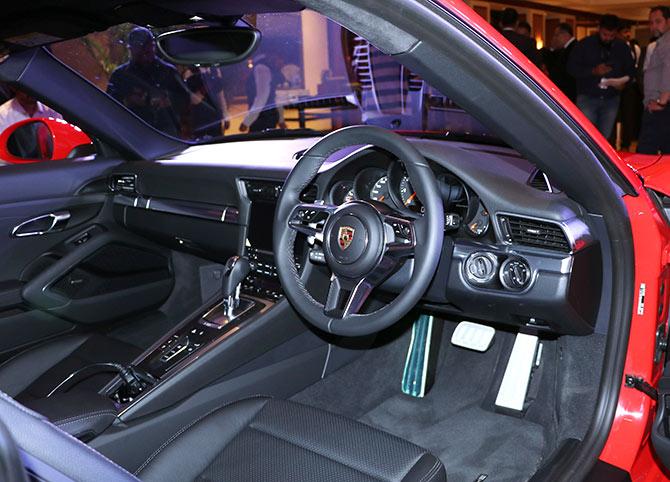 To expand its presence in India, Porsche plans to add two more showrooms at Chennai and Hyderabad in the coming months to add to its existing six outlets.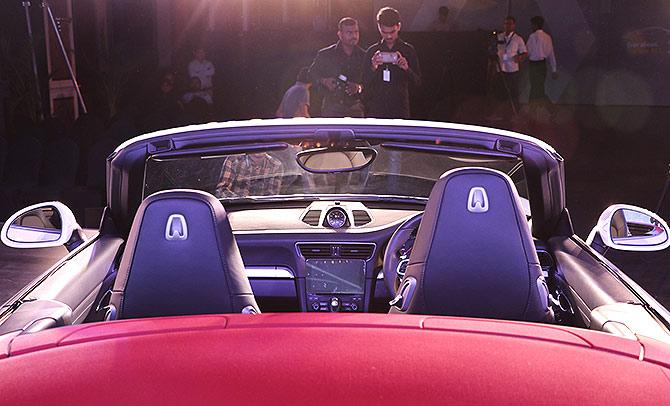 "Last year, we sold 408 units in India. We occupy a niche space in the luxury sports car market here and are looking for a steady growth in the country," Pawan Shetty, director, Porsche India, told PTI.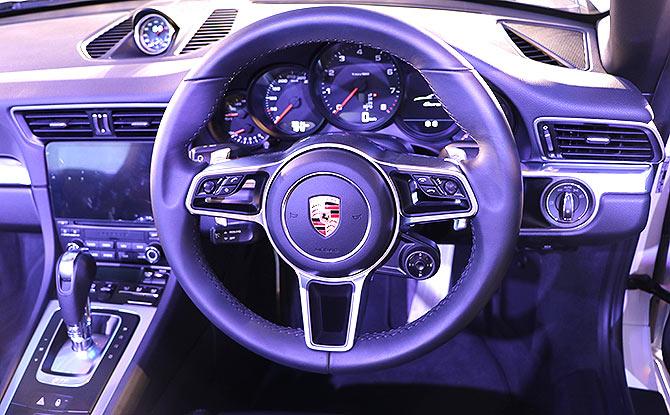 He said the new 911 offers performance as well as convenience of everyday use to sports car enthusiasts.
"This is the 8th generation of the 911 model and is 12 per cent more fuel efficient over the previous generations," Shetty said.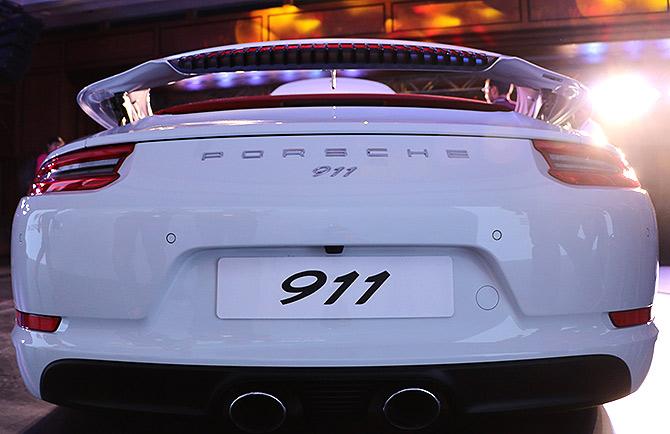 911 is now available in a range of model variants including coupe and cabriolet with entirely new turbocharged power units, the company added.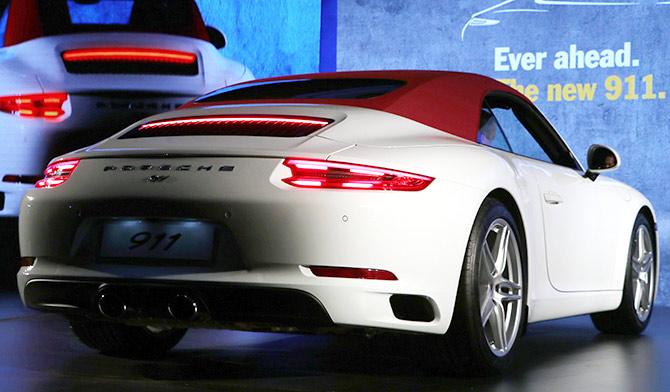 Commenting on the ban on diesel cars and SUVs with engines of 2,000 cc and above, he said it will have little impact on the company as the model runs only on petrol.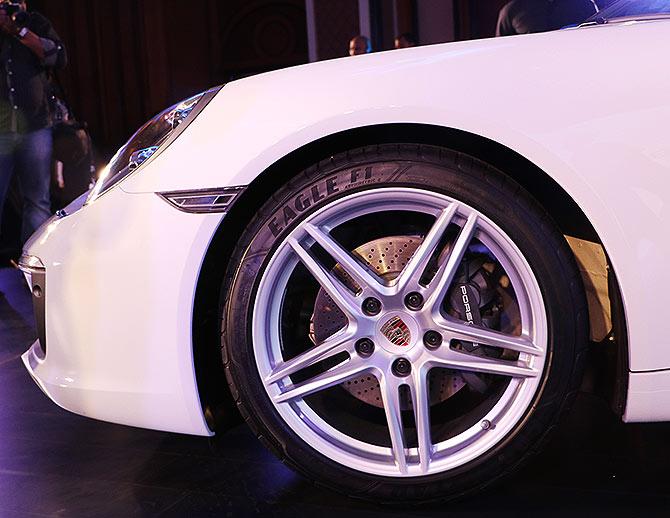 When asked about the company's sales network expansion plans, Shetty said, "We are exploring (options) to add two more showrooms in the coming months, one each in Chennai and Hyderabad."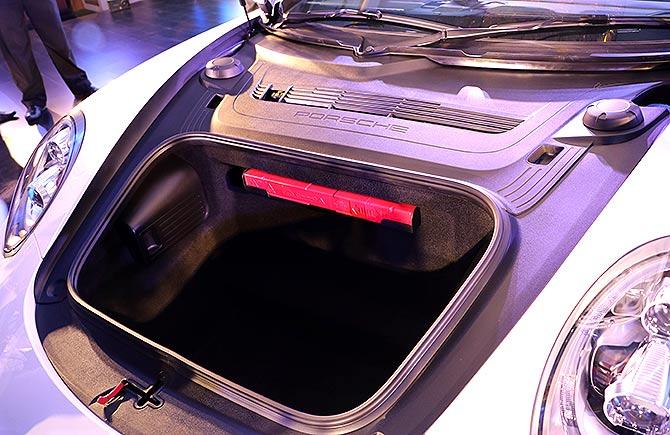 At present, the company has six showrooms in Delhi, Mumbai, Bengaluru, Ahmedabad, Kolkata and Kochi.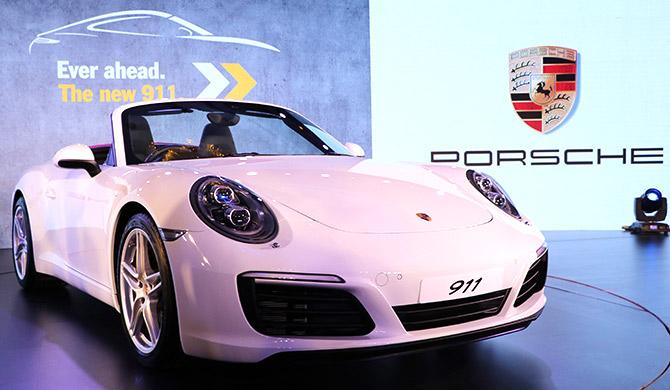 Porsche's portfolio of luxury sports cars in India includes the Cayman, Cayenne, Macan, Boxter, 911 and Panamera, which are priced in the range of Rs 1 crore (Rs 10 million) to Rs 3 crore (Rs 30 million).