With an endorsement fee of over a crore a year, off-spinner R Ashwin is matching Indian batsmen at their game.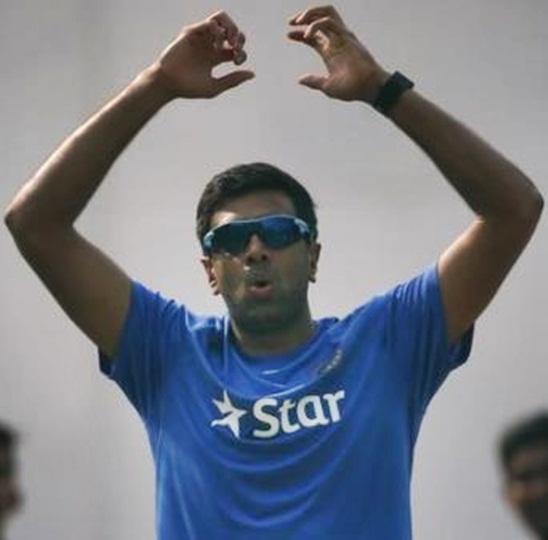 IMAGE: Ashwin's positioning as a national brand with strong regional roots have worked in his favour. Photograph: Reuters
Traditionally the world of Indian cricket has been skewed towards its batsmen, especially when it comes to striking big brand deals, the willow has always had the upper hand.
For years batting stars such as Sachin Tendulkar, Saurav Ganguly, MS Dhoni and others have snagged the best deals on offer with bowlers being largely ignored.
Of course there have been exceptions to the rule (think Harbhajan Singh), but these have been few and far between.
Recently however, the 30-year-old right hand off-break spinner Ravichandran Ashwin has challenged the system.
He is the only bowler in the top five cricketer brands, charging anywhere between Rs 1.25-1.75 crore a year and has eight ongoing brand associations, the most for a bowler in over a decade.
Ashwin is still way behind his test captain Virat Kohli and ODI/T20 captain MS Dhoni when it comes to endorsement fees, but he has overtaken both Suresh Raina and Rohit Sharma in the pecking order.
Success on the field as well as his reputation as a gritty sportsman, many believe are standing him in good stead and drawing global brands such as Nike into the kitty.
"Although bowlers in the past have not had huge successes in the endorsements space compared to batsmen, Ashwin is quite unique - articulate, polished and the fact that he has transformed himself into India's biggest match winner across all three formats gives him the edge," said Atul Srivastava, Chairman, Gaames group of companies.
Gaames signed R Ashwin on nearly six years back, but they hit gold only recently; his current form and his positioning as a national brand with strong regional roots having worked in his favour.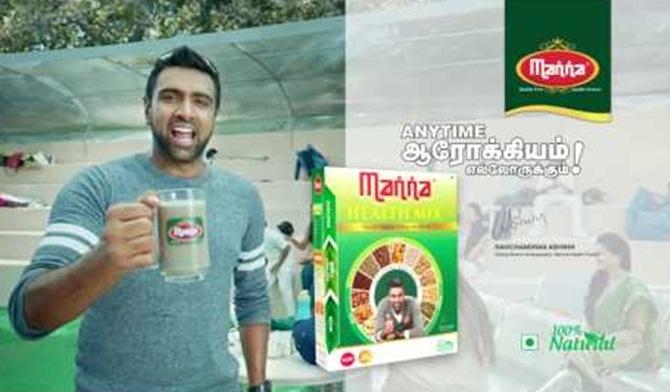 Of the eight brand associations that Ashwin has, six are independent contracts for endorsements and/or sponsorships and two are regional players.
Endorsements entail participation in advertising campaigns for the brand while sponsorships cover the cricketer's kit, his hospitality and such other relationships.
Gaames has also cracked deals for digital activations and special one-time appearances for brands like Castrol, Vodafone, Complan and Gillette.
His past brands include Royal Stag, GSVPL (real estate) and Cavin Milkshakes, but these are no longer active.
Most of the ongoing contracts are for three years and Ashwin has an advantage over many others as he plays a pivotal role in the team and still has a few years left in international test and one-day cricket.
"We have received offers across various categories such as real estate, formal wear, electronic goods, health supplements, IT Companies, on national and regional levels and are currently evaluating them," adds Srivastava.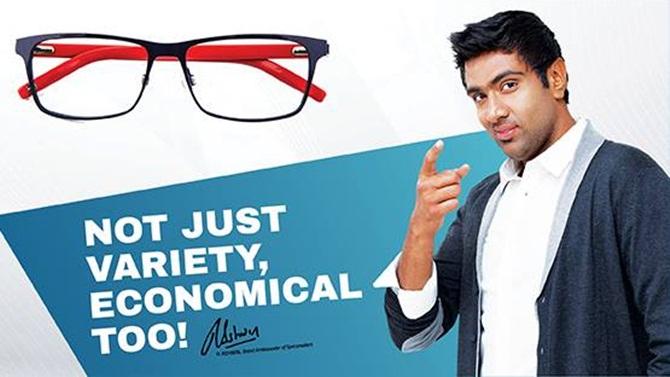 Ashwin has raced past Harbhajan Singh, who until now was seen as the most successful bowler-brand.
Many believe that Ashwin's rise is helping other bowlers find their footing in the world of endorsements too.
Last year, Cornerstone Sports and Entertainment signed on Umesh Yadav and it also handles brand associations for pacer Ishant Sharma. Its star client, however, is Virat Kohli.
Ashwin's success in the brand league could also be partly fuelled by a shift in attitudes towards cricketers.
As Jagdip Kapoor put it in an earlier interaction with Business Standard, "A good player is a good player; whether he is a batsman or a bowler or wicketkeeper. As long as he plays well and is groomed well to interact off the field, I think there are a lot of new options for brands out there."
Ashwin's managers must hope that there are many more advertisers who think this way.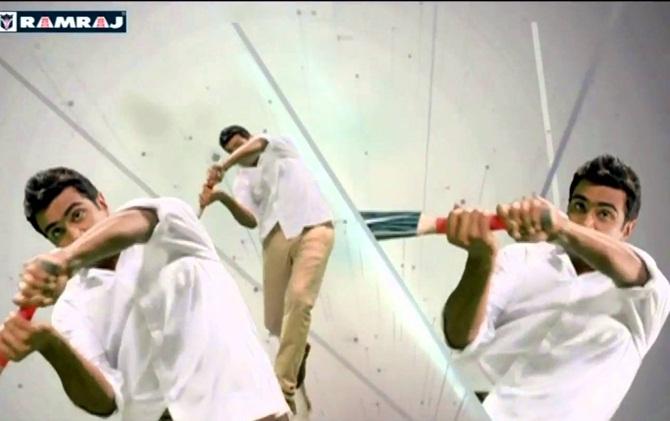 8 Big brands
Nike (endorsement and sponsorship), Moov, Manna Health Mix, Specsmakers (South India), Lounge Cricket, Ramraj Linen Shirts (South India)
4 digital activations
Castrol, Vodafone, Sportstar (Magazine), Oppo
3 appearances
Complan, GRT Jewellers, Gillette
2 Team brands (Rising Pune Super Giants)
LYF mobile, HDFC Life
Source: Gaames Group of companies