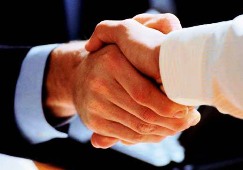 After more than a year since the free trade agreement between India and the 10-member Association of Southeast Asian Nations became operational, it is now approaching consolidation.

The Philippines is likely to ratify the agreement this month. It would be the second country to do so, after Cambodia.

The deal, which has been in the making since 2003, would hence, see another endorsement.

Other members of the trade bloc are Brunei, Malaysia, Myanmar, Singapore, Indonesia, Vietnam, Thailand and Laos.

The secretary of the Philippines department of trade and industry, Gregory L Domingo, told Business Standard he was confident of the FTA being ratified soon, since all internal processes were complete and clearances secured.

"We need to do it when the Congress is not in session.

All internal processes are complete, and only the President has to sign it. I am hopeful that it will happen by the end of this month," Domingo said.

The current session of the Congress is expected to be adjourned on March 25.

The India-Asean FTA in goods, signed in 2009, aims at lifting tariffs on 4,000 items to create one of the world's largest free trade areas.

Negotiations are also on for a similar agreement on services and investments, that could spur India-Asean trade to as much as $70 billion by 2012.

Currently, the trade is worth $50.33 billion.

However, while commerce and industry minister Anand Sharma had last week said the deal on services and investments, which will consequently enlarge the FTA to a Comprehensive Economic Partnership Agreement, would be sealed by the end of the year, Domingo expressed less optimism at the proposed timeline.

"We are going to try and complete negotiations for the services and investment agreement, and we are already trying to resolve the issues. There is a possibility (of meeting the timeline) but it may be difficult," he said.

With a strong services industry, especially the information technology and business process outsourcing segments, which compete with Indian firms, the Philippines had earlier raised concern over the impact of a services agreement on domestic businesses.

A consensus over Mode IV, or the free movement of people, has been difficult to achieve, with India pushing for greater freedom.

Some Asean members have, however, opposed the overtures, citing reasons such as unemployment.

Domingo, however, indicated bilateral relations in the services sector could form the bedrock of a deeper economic relationship.

Major Indian IT companies, including Tata Consultancy Services, Infosys, Wipro and Aditya Birla Minacs, already have operations in the Philippines.

"Our linkage with India hasn't been that strong and, across the board, trade and investment is under-represented. We need to purse this issue more vigorously.

"But in the BPO and call-centre sectors, a lot of large Indian players are in the Philippines. This is the first step and we are starting to build it up from there," he said.