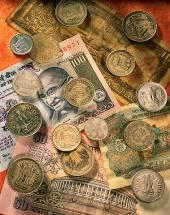 Tightening its norms for the private sector New Pension System, the Pension Fund Regulatory and Development Authority has disallowed fresh investments in equity mutual funds and ETFs from the corpus.

Besides, the pension regulator has asked these fund managers to restrict their single industry exposure to 15 per cent of NPS investments under all schemes, among others.

PFRDA has issued these clarifications in response to queries received from pension fund managers seeking clarity on certain clauses of the investment management agreement for private sector.

"In terms of revised investment guidelines for private sector NPS, fresh investments in equity related Mutual Funds and Exchange Traded Funds are disallowed," PFRDA said in a circular dated April 17.

As per PFRDA data, the fund Managers allowed to offer NPS include LIC Pension Fund Limited, SBI Pension Funds Pvt Ltd, UTI Retirement Solutions Limited, ICICI Prudential Pension Funds Management Co Limited, Kotak Mahindra Pension Fund Limited and Reliance Capital Pension Fund Limited.

As on March 2, 2013, NPS had a corpus of over Rs 28,400 crore (Rs 284 billion) of 44.93 lakh (Rs 4.49 million) subscribers.

Around 200,000 subscribers are from the private sector while 27 lakh (Rs 2.7 million) are from central/state
governments.
Around 15.79 lakh (1.57 million) subscribers are served by NPS-Lite, which is designed to ensure ultra-low administrative and transactional costs.
New Pension System, based on defined contributions, is an initiative of PFRDA, the apex body established by Government of India to regulate and develop the pension sector in the country.
On the debt securities front, the regulator said that securities selected for investments should have a minimum residual maturity period of three years from the date of investment by the pension fund manager.
In terms of industry exposure of pension fund manager, PFRDA said it should be restricted to 15 per cent of NPS investments taken together under all NPS schemes.
The pension regulator said that investments in equity should be restricted to 5 per cent (sponsor group companies) and 10 per cent (non-sponsor group companies) of the market value of company's paid up equity capital.
On rated asset backed securities, PFRDA said these will be eligible securities for investments under 'Asset Class-C' provided they have a residual maturity of not less than three years and have an investment grade rating from at least two rating agencies.
'Asset Class - C' are credit risk bearing fixed income instruments.