Calculated guesses, taking a position on what the future could hold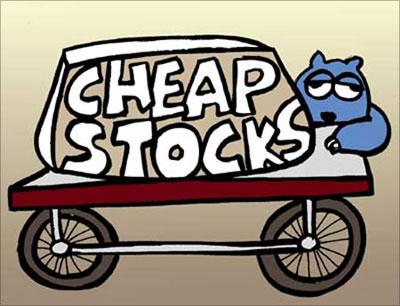 After a while, I have decided to write what could be termed a speculative column. It has drawn on first quarter results, makes calculated guesses and takes a position on what the future could hold for the companies.
Samkrg Pistons: A Hyderabad-based manufacturer of engineered pistons, piston pins, piston rings and circlips, with blue-chip clients.
It has seen a modest improvement in its revenue, from Rs 58 crore (Rs 580 million) in the first quarter of 2015-16 to Rs 64 crore in the June 2016 quarter. It reported its best earning of Rs 10.8 crore in the first quarter of 2016-17.
What I absolutely love is that this is a virtually debt-free company; interest during the first quarter was a mere Rs 45 lakh (Rs 4.5 million), generating an interest cover of over 20x, indicating pricing power and stable customers.
Assuming revenues move towards Rs 70 crore (Rs 700 million) per quarter in the later part of this year, backed by an earnings before interest, taxes, depreciation and amortisation (Ebitda) margin of 17 per cent, Ebitda could rise to Rs 12 crore (Rs 120 million).
A market cap of Rs 222 crore makes this an interesting story, provided the indicated numbers materialise. Worth watching.
Sutlej Textiles: The company has reincarnated from a sleepy yarn manufacturer into a robust yarn cum fabrics organisation (full impact next financial year).
The one reason why the company has successfully countered a sustained sectoral weakness: a combination of volume growth and value-addition.
Ebitda growth in each of the past five quarters (but one) rose from a low of Rs 69 crore (Rs 690 million) to a peak of Rs 86 crore in this June's quarter.
A point of interest: Sutlej paid Rs 13.3 crore as interest in a quarter at a time when its top line was Rs 463 crore; it paid Rs 13.3 crore after its first-quarter revenues had risen to Rs 552 crore (interest cover now nudging 7x). Wow.
If the company can sustain this momentum, it could mean Ebitda in excess of Rs 350 crore (Rs 3.5 million) this year, against a market cap of Rs 1,278 crore (at the time of writing) with fabric expansion coming on stream later this year. If only someone could give me an interest-free loan.
Balkrishna Paper: There is nothing yet in the numbers that warrant any attention for this manufacturer of duplex boards. In the first quarter of the current financial year, the company reported a top line of nearly Rs 40 crore (Rs 400 million) but an Ebitda loss.
There are three reasons why I would still take this company seriously: One, it increased installed capacity from 51,475 tonnes per annum (tpa) to nearly 115,000 tpa (effective July 2016); two, the management has shed its erstwhile Nirvikara Paper Mills name for Balkrishna Paper (reflection of management confidence); three, find me a 100,000-plus tpa duplex board manufacturing capacity with a first-rate management for less than Rs 112 crore (Rs 1.12 billion).
Max Ventures: Annualised revenue of around Rs 10 crore (Rs 100 million), loss on the bottom line and priced in excess of Rs 250 crore (Rs 2.5 billion).
If there is one reason I would put some 'buy it, forget it' money on this company, it is its promoter: Analjit Singh, established wealth creator. I'm putting my chips on the possibility that our man will route his prospective wealth creation through this company.
Illustration: Uttam Ghosh/Rediff.com
Mudar Patherya is a stock market writer, tracking corporate earnings and investor psychology to gauge where markets are not headed.