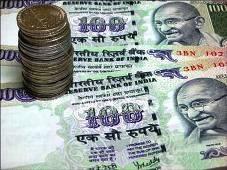 Are you always at a loss while planning your finances?
Are you aware of the investment options available in the market?
How best can you plan your finances?
What are the crieria for evaluating an investment option?
Are mutual funds profitable investment options? When and how should one buy mutual funds?
In an hour-long chat on rediff.com on Thursday, financial planning expert Sailesh Multani offered some valuable tips. Here is the transcript:  
Sailesh says,
 Hello & Good evening - welcome to this chat session
---
Sailesh says, 
For all those who are looking forward to recommendations on various types of mutual funds, here are my picks. In the equity fund category – HDFC Top 200 Fund, DSP BR Equity Fund and Fidelity Equity Fund. In the balanced fund category, I recommend HDFC Prudence Fund. In the ELSS category – HDFC Tax Saver and Fidelity Tax Advantage Fund
---
VJ asked, Is ULIP based life insurance or Term Life insurance better?
Sailesh answers,  at 2011-11-17 16:00:22Hi, if you are looking at insuring your life, then Term plan is the best. It offers higher sum assured for relatively lower premium. ULIPs are a comination of investment and insurance. It is always better to keep insurance and investment separate.
---
VJ asked, Hi I am 29 yrs old and working in Pvt company. I ant to know if investing in ULIp or Term Life insurance is good? Brokers show very high returns from ULIP. Is it true?
Sailesh answers, hi, ULIPS are a strict no no. Buy a Term plan only for insuring your life
---
SLC asked, According to your prediction, when should Equity Market touch 20000 and then 25000. Thanks
Sailesh answers, hi, i cannot predict markets but I can only say that if you are long term investor with an investment horizon of 5 years atleast, then you should start investing into equity funds/stocks at the current level
---
Chandrakant asked, How much is the Average ANNUAL return in any best SIP? I want save 10,000/Month and my age is 34 years old. Pl advice
Sailesh answers, hi, if you are looking at returns from diversified equity funds or midcap funds or any other equity product you should not expect an average annual return of more than 12%. This holds true for lumpsum or SIP
---
sharad asked, now a days markets are uncertain do i take exit and park money in debt funds or FD's
Sailesh answers, hi, if you are invested in fundamentally sound companies or mutual funds and if you have an investment horizon of 5 years then you should remain invested.
---
VJ asked, What is best way to invest for children education purpose? Is ULIP based plan from HDFC etc good?
Sailesh answers, hi, to plan for your children's education you need to build a corpus consisting of debt, equity and gold. Ideally you should start investing in diverisified equity funds through SIP. For debt SIP in short term income funds would be ideal. Recurring deposits is a good idea too. For Gold you should consider ETF. I would not recommend any ULIP plan from any insurance company for planning your child's future.
---
guru asked, Hi, Is it okay to invest in Gold with the present trend?
Sailesh answers, Hi, i recommend 15% allocation to Gold. Buy gold ETFs in small instalments. Goldman Sachs Gold BeES are recommended
---
child asked, hi, my brother is going to retire after 3 years. kindly advise about investment which will fetch regular fixed income every month after retirement.
Sailesh answers, hi, if your brother is looking at fixed and regular income from his retirement corpus, then he should consider investing in bank FD. Post OfFice Monthly Income Scheme also offers monthly income at 8%. If your brother's age is 60 years, then he can consider investing into 9% Senior Citizens Savings Sceheme
---
BRG asked, I have invested Rs.50000 in PMS ( Port folio Mgt.systems) & getting Rs.5% fix on invested amt.less TDS. it genuine or reliable invetmet?
Sailesh answers, hi, I cannot comment on your PMS specifically. But 5% seems on the lower side. It would be better to liquidate your PMS portfolio and look at diversified equity funds.
---
dks_gem asked, Is direct equities of Reputed compaies a good option
Sailesh answers, hi, you can invest in stocks of fundamentally sound companies. But before you do that you should be equipped to manage your portfolio very well. You will have to devote a lot of time and energy in researching these companies. You will also need to to have first hand information about these companies. If you are short of skills or information, then you should consider investing into diverisified equity funds.
---
FSSSSD asked, Dear Sir i have invested in Reliance growth , dsp br top 100, fidelity equity 1000/ p.m, hdfc top 200 2000 p.m, & reliance gold saving fund rs.3000 p.m. my age is 40 years i need rs. 2500000 in 10 years pls advice my portfolio is right or not pls suggest & reply .
Sailesh answers, hi, overall your portfolio look to me. If you wish to reach your goal of Rs 25 lakhs in 10 years you need to invest a sum of Rs 12,000 per month (approx) assuming your investments grow at 10% p.a.
---
saifeena asked, I want to invest in PPF or NPS? which is best ?why?
Sailesh answers, hi, I would prefer PPF over NPS. I dont recommend NPS at the moment since there is no track record for NPS scehemes. PPF is a very attractive instrument for long term goals like retirement. If offers 8.60% p.a. and the interst is tax free.
---
Parag asked, I need to dilute my investment within next 15 days...Can you tell us the Outlook of the market in the coming weeks ?
Sailesh answers, hi, if you need the money in the next 15 days, then there is no point in waiting for the market to take a particular direction. you should go ahead and liquidate your investments.
---
shrini asked, What is difference between Growth or dividend equity fund? Which one is bets one ?
Sailesh answers, hi, growth option is good for those investors who are not looking at regular cash flows from their investments. Growth plans are good for accumulating money for long term goals like reitrement, children's education, etc. Dividend option entitles the investor to dividend on his investment as when it is declared. It is ideal for those investors who are looking at regular cash flows from their investments
---
asutosh asked, I have taken the ULIP "Aspire life of Bharti-Axa" for tax exemption as well as for saving in 2008. But the policy is not doing good. The locking period of the polcy has been completed. should i withdraw & invest in any other policy. If so which policy will give me better returns?
Sailesh answers, hi, if you exit your plan now you will have to book a loss. In my view you should go ahead and exit this plan and take a term plan for a larger sum assured.
---
anindya asked, Saileshji what is your take on DSPBR T.I.G.E.R. Mutual fund, SBIMF Contra Fund and HDFC Equity Fund?
Sailesh answers, hi, I dont recommend DSP TIGER and SBI Contra Fund. HDFC Equity Fund should certainly be in your core portfolio.
---
ankush asked, Hi Sailesh, I have taken a home loan of 20 lacs for 20 years from SBI in March-2010 at the age of 30. I am paying the EMI of Rs 16000 for the same. Is it recommended to repay home loan conisering that I am paying an interest of Rs 1.50 lacs per annum. My annual salary is around 11 LPA.
Sailesh answers, hi, if you have surplus to prepay your loan then by all means you should go ahead and do it.
---
jyotisahoo asked, Hi Sailesh,I have 1 lac to invest. Can I invest in any Gold Mutual Fund for a horizon of 6 months?which gold fund is better?
Sailesh answers, hi, if your investment horizon is 6 months then you should investing in liquid funds. I would not recommend gold fund for 6 months. In fact gold should be there in your portfolio forever like an insurance.
---
MAQ asked, My Home loan will be completed this december. What are best other investments to save tax in SIP and GOLD
Sailesh answers, hi, for tax saving you should look at PPF and ELSS. you can also claim deduction under section 80C for premium paid on life insurance.
---
sshanxx asked, hi...i want to invest in SIP for horizon of 10years...can u suggest me the best one plzz..My age is 27
Sailesh answers, hi, you may refer to the names of the funds suggested by me at the start of this mail.
---
vishalgd asked, In ELSS which are the best funds to start SIP with a horizon of next 10 years....
Sailesh answers, hi, my favorite picks in the ELSS category are Fidelity Tax Advantage Fund and Franklin India Taxshield.
---
Ramendra asked, Is the PPF interest rate increased, if yes what is the current rate of Interest?
Sailesh answers, hi, currently PPF offers interest @ 8%. It is proposed to increase the rate to 8.60% p.a. Also the limit of Rs 70,000 has been increased to Rs 100,000 p.a.
---
narayanansridhar asked, I HAVE INVESTED IN ULIP CANARA HSBC AND I AM FINDING IT WORHTLESS AS OF NOW, DOES IS GIVE RETURNS IN LONG RUN,
Sailesh answers, hi, ULIPs take time to grow. you will have to remain invested for 7-8 years minimum to see your money grow. I would not recommend surrendering the plan but going forward dont buy insurance plans if you want to grow your money.
---
saifeena asked, i want a life insurance of 10 crore,,is this a good move??
Sailesh answers, hi, if your current lifestlye and future liabilities with respect to your children's education and marriage requires you to have a Rs 10 crore insurance cover, then by all means you should go ahead and buy the same.
---
km asked, I am 40 years old and looking for good pension plan. What do you suggest?
Sailesh answers, hi, I dont recommend any pension plan for planning for one's retirement. I would rather advise you to get a retirement plan writen for yourself with the help of a financial planner. The plan will tell you how much retirement corpus you should build by the time you retire to ensure that your current standard of living is maintained. It will also suggest you an asset allocation you should follow to invest your money so that you are able to build the desired corpus.
---
asqw asked, i have life insurance products (term as well as endowment). should i take up separate procuts for accident insurance and partial/full disability insurances also?
Sailesh answers, hi, you should certainly take up partial/permanent disability insurance cover. Besides you should also take critical illness cover along with Term plan. I would not recommend any traditional insurance plan like endowmwnt for any goal planning. In fact investment and insurance should be kept completely separate.
---
Manish asked, Hi. Can you advise if I am on the right track with the following portfolio. 1) HDFC Top 200, 2) HDFC Prudence 3)DSP BR Top 100 4)Reliance Savings Equity & 5) Fidelity Tax advantage. Thanks
Sailesh answers, hi, your portfolio is very good. You should consider reviewing your portfolio once in six months.
---
Rave asked, Tell me in full about ELSS
Sailesh answers, hi, ELSS stands for Equity Linked Savings Scehemes. It is a diversified equity fund which qualifies for tax saving under section 80C. It has a mandatory lock-in of 3 years. It is ideal to have some allocation to ELSS funds in one's tax saving portfolio.
---
NikhilC asked, Hi Sailesh, what are your views on a portfolio as follows, (1) Reliance FMCG fund (2) Reliance IT (3) SBI Pharma (4) HDFC Top 200 (5) SBI Emerging Mkts (6) HDFC Prudence (7) HDFC Balanced funds. All in equal proportions. Holding period - upto 5 yrs. Thanks.
Sailesh answers, hi, except for HDFC Top 200 and HDFC Prudence Fund, you should redeem all other funds that you have in your portfolio.
---
Maverick asked, Hello Sir, I am a fresh Engg. graduate of 25years, joining a IT co. next month with 13000 in hand salary and need your advice on investing 5000 per month in mutual funds and life insurance, Please guide. Thanks in advance. Regards
Sailesh answers, hi, to begin with you need to start SIPS in diverisified equity funds. Why I am strssing on this is that it will inculcate a habit to save and invest at an early age. It will hold good for you in the long run. You should take a term plan of Rs 25 lakhs to start with. The premium p.a. will be a very small amount. Also, you should avoid buying any ULIP or any other traditional insurance plans. For your monthly investment of Rs 5,000 into mutual funds, you should refer the names of the funds recommended by me at the start of this chat.
---
RPR asked, I am having 20L to invest in mutual funds and planning to do it in SIP mode for a year. Is it advisable to start now or to hold for a year and start SIP by end of 2012 after seeing the market direction?
Sailesh answers, hi, if you are a long term investor then you should not worry about short term fluctuations in the stock market. You should startt for your SIPs ASAP. Dont wait for the markets to stabilise, etc.
---
Sailesh says, 
We have run completely out of time. I thank you all for participating in this chat. If you have any questions which were not answered during the chat, please mail them to me at sailesh.multani@gmail.com.
---