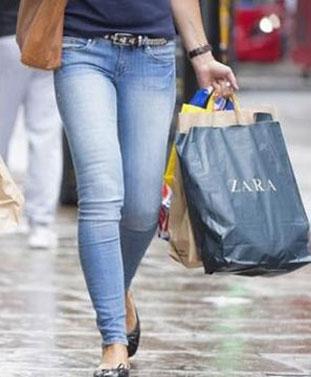 While it is a convenient mode of payment, it is not an efficient way of borrowing. Repay your dues fully every month if you decide to use it, says Priya Nair.
With the festive season round the corner, mouth-watering discounts will be available on everything, from apparels to electronic gadgets, both online and offline, and you will be sorely tempted to buy the goodies using your credit card.
These cards do indeed offer the perfect marriage of convenience (make big purchases without carrying huge wads of cash) and instant gratification (buy now, pay later).
But, if you are not careful, you could well get caught in a debt trap. Not only will this mean a lower credit limit on your card, it could also affect your credit score, which will in turn deprive you of other lines of credit in the future.
Pay more, spend less
S
uppose the dues on your credit card is Rs 2 lakh and you pay an interest of three per cent per month on it.
Here are three scenarios which tell you that if you repay bigger amounts, your total interest burden will be lower and it will take you less time to pay it off
Scenario 1: The borrower repays the minimum due of five per cent but does not spend any further.
The monthly repayment starts at Rs 10,000 and reaches zero in 35 years and four months. The total interest paid by the borrower amounts to Rs 2,65,089.
In such cases, banks usually offer a personal loan or an option to convert the due into equated monthly installments.
Scenario 2: The borrower repays 25 per cent of the due each month but also spends 10 per cent of the dues every month.
Interest is levied on the monthly spends and on previous dues.
Monthly payment starts at Rs 50,000 and reaches zero in five years and six months. The total interest cost comes to Rs 29,508.
Scenario 3: Here the cardholder repays 50 per cent of the due each month but also keeps spending 25 per cent of principal outstanding every month.
The repayment in the first month is Rs 1 lakh and it reaches zero in three years and one month. The total interest paid is Rs 8,333.
Experts say that new users of credit cards have a greater tendency to go overboard than seasoned users. Says Manavjeet Singh, chief executive officer & founder, Rubique, an online market for financial products: "First-time credit card users have a tendency to use their credit limit up to the hilt and they also tend to default. In contrast, customers who have been using their cards for seven-eight years use them more carefully."
He says that typically people who have just started working tend to use their credit card as a line of credit without realising that there is a huge interest cost attached to it.
Mistakes cardholders make
The most common reason for build-up of credit is that borrowers make only partial payment, pay only the minimum due, or skip a payment. The balance, then, gets added to the next bill and the combined amount attracts extremely high interest charges, up to 30-40 per cent per annum.
While paying the minimum amount due or making partial payments helps you avoid late payment charges and prevents an adverse impact on your credit score, eventually you have to pay heavy interest on the outstanding amount.
You also lose out on the interest-free credit period. This leads to further piling up of the outstanding amount.
Many credit card users also take loans on their credit card. This facility should only be used when there is an immediate and urgent need for cash, such as when you have to pay an advance to a hospital at the time of admission.
The interest charged on credit card loans is much higher than on personal loans. Depending on the amount of loan you have taken, an equivalent amount of your credit limit gets blocked.
Revolving credit among multiple cards can also be dangerous. There is a perception among customers that transferring the outstanding from one card to another will help them reduce the outstanding. In reality, it only leads you into a debt trap.
Getting out of a debt trap
Experts suggest that a credit card should be treated as a convenient means to pay and not as an efficient way to borrow.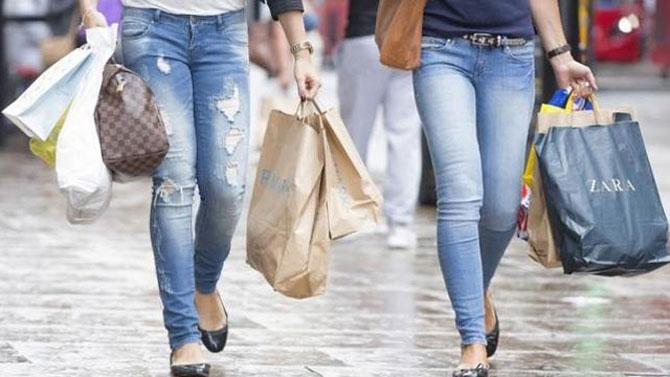 "Ensure that your spending is in line with your repayment capacity and is not based on your projected income," says Singh. According to Ranjit Punja, CEO and co-founder, CreditMantri, "Spend within your income and pay all your credit card bills on time and fully. Also, use your debit card more so that you only spend the money that you have in your account."
Next, let us turn to a few strategies you can adopt to repay your credit card debt. If you have multiple credit cards, you may transfer the balance from the card that charges higher interest to one that charges lower interest.
But besides being time-consuming, this will only serve to kick the can down the road. Ultimately, you will have to clear your dues.
You could also take recourse to a personal loan to clear the debt on your credit card. At 12 per cent (in some cases these loans cost up to 18-20 per cent), the interest rates on personal loans are lower than on credit cards.
Another option is to convert your credit card dues into equated monthly installments (EMIs). Here, the interest charged will be 1.5-2 per cent a month. Besides, allowing you time, the lower interest rate will also offer you some relief. However, you will enjoy a lower credit limit till all your EMIs are paid.
The final option you have is to bargain with your bank for a lower rate. If you are an old customer and have other financial transactions with the institution, it could consider lowering the interest charge on your credit card.
Photographs: PTI Photo and Danish Siddiqui/Reuters