Apart from being able to identify the right stocks to invest in, individuals also need to be disciplined, say experts.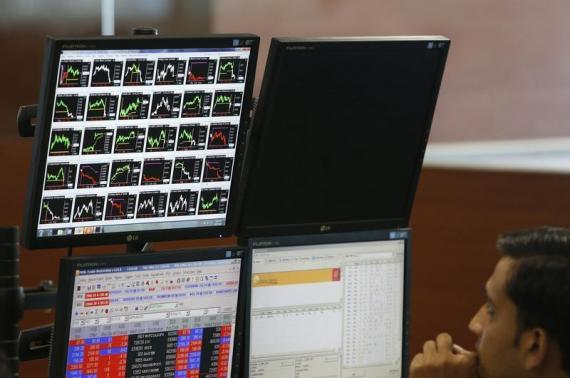 The market is hovering near all-time highs, and the road ahead is likely to be volatile.
This can be a nerve-wracking time for investors who are keen to invest directly in stocks.
Equity systematic investment plans, or SIPs, can be a good option at this juncture.
Equity SIPs help mitigate the risk of market volatility and the risk that comes with timing the market.
These plans are offered by many leading brokers and are similar to SIPs in mutual funds, except that here the investment is directly in stocks.
These brokers provide different options, including the one that allows investors to construct their own equity SIP portfolio. Investors can either commit a fixed sum or opt to buy a fixed number of shares every month.
For example, you can opt to buy, say, two shares each of Infosys and HDFC Bank every month or opt to pay a fixed sum of Rs 5,000 to buy the shares.
"While we recommend stocks with visible earnings growth, investors are free to choose their own stocks," said Vishal Gulechha, head (equities) at ICICI Securities.
Those opting to invest directly, however, should restrict their portfolio to 10 stocks, feel experts.
"We advise clients to select five stocks from different sectors in order to de-risk their portfolio from industry-specific risk," said Gulechha.
According to Rahul Rege, business head (retail) at Emkay Global Financial Services, it is difficult to track more than 10 stocks."
Even if you want to include 30-40 stocks in your portfolio, wouldn't you be better off putting money in an index ETF (exchange-traded fund) rather than picking individual stocks?" he asked.
Apart from being able to identify the right stocks to invest in, individuals also need to be disciplined.
According to Gulechha, investors should avoid the temptation to discontinue their SIPs when markets correct, as the real benefit of rupee cost averaging, which helps reduce the average cost per share overtime, kicks in at lower levels.
"My advice is stick to the top 100 stocks and keep a five-year horizon.
Look at stocks within sectors that are closer to the economy and will likely benefit if growth picks up," said B Gopkumar, executive vice-president and head of broking at Kotak Securities.
Among other options, some brokers offer ready-made baskets.
For instance, IIFL offers two options for investors: conservative and aggressive.
The conservative basket invests in five large-cap stocks, while the aggressive option consists of one or two large-caps and three-to-four mid-cap stocks.
Similarly, Kotak Securities offers three baskets to suit different risk profiles, each containing 10 stocks.
Although the portfolio is not churned often, investors get regular research reports on the stocks and are informed if any of them hits their target price.
There are no extra charges for availing this service.
However, Hemant Rustagi, CEO of WiseInvest Advisors, has an advice for investors.
"It is better to select a ready-made basket than select stocks on your own as you may not be able to handle market volatility," said Rustagi.
Next, look at the basket, ready-made or self created, and assess whether the stocks are right for you. "Understand the risks involved.
Does the basket give you enough diversification? For example, a portfolio of five stocks means a 20 per cent concentration risk. Are you prepared to bear that risk?" Rustagi added.