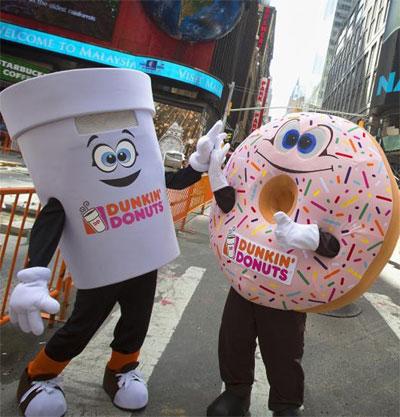 With two top exits and uncertainty on growth strategy, stock likely to remain under pressure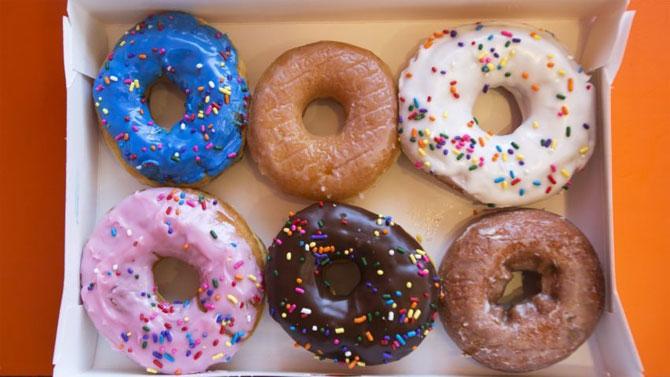 The Jubilant FoodWorks stock has fallen nine per cent in two trading sessions against a flattish S&P BSE Sensex. Resignation news of Jubilant's long-serving chief executive, Ajay Kaul, is a key reason for the fall.
The development, coming after the exit of chief financial officer Ravi Shanker Gupta in July, adds to uncertainty for the company which is the franchise owner for Domino's Pizza and Dunkin' Donuts in India.
Heading the firm for 12 years, Kaul had helped Jubilant grow to become one of best-run quick service restaurants (QSR) in terms of sourcing systems, brands, delivery mechanisms, and employees, say analysts. So, the market reaction is with reason.
The stock has fallen 41 per cent in the past year against the Sensex's nine per cent gain. So, what should investors do? Experts say they need not hurry to buy on stock correction, given the company's muted performance.
Key concerns include weakening same-store sales growth (SSSG), decline in profits for three financial years (ending FY16), and continued trimming of profit estimates by brokerages. (SSSG is a way of measuring a company's performance, based on the change in the value of its stores' sales compared to the previous year.
The stores that are included in the comparison must have been open for at least a year.) Competition from delivery apps and aggregators such as Swiggy is another concern.
Jubilant had the first-mover advantage in the home delivery segment, which has eroded over the past few years, with hoteliers, QSRs, and fine-dining restaurants offering home delivery at competitive prices.
Most analysts have questioned the firm's strategy of taking an average price rise of six per cent every year. While Jubilant has attempted to correct this by not raising prices this financial year, this could be a case of too little, too late, say analysts.
"While price hikes increase Jubilant's gross margin, they reinvest the same into promotions, which impacts Ebitda (earnings or profit before interest, taxes, depreciation, and amortisation) margin as well as net profit. But, at the current price point, there may not be much demand," says an analyst.
Jubilant's same-store sales have swung from 22.3 per cent growth in June 2012 quarter to 3.2 per cent fall in June 2016 quarter. While the latest number was hit by seasonal factors such as Ramadan, same-store sales have been volatile over the past few quarters. A slowdown in QSR space has contributed to this.
Against this backdrop, the new chief executive will have many challenges. "The new chief executive will have to get the price-value equation right for Domino's pizza, as it is expensive, and build a profitable business model for Dunkin'. There is a need for fresh innovation in both pizza and doughnut formats. It needs to control reckless store expansion of Domino's," says Abneesh Roy, analyst at Edelweiss Securities.
Jubilant has been offering one pizza free with one, which analysts say has become too frequent and is hurting the company. Roy says a company cannot have one-on-one offers every alternate day as it kills the brand.
Such offers should be lined up once a month. The offer does not seem to be working for Jubilant as witnessed by its SSSG, he added. While Jubilant has an innovation, burger pizza, more such are needed for profit growth to improve.
At current levels, the Jubilant stock trades at 49 times the company's FY17 estimated profit, which is expensive. A sustained improvement in SSSG is a pre-requisite for an improvement in Ebitda margin and the stock price, which seems a couple of quarters away.
Analysts estimate a five-six per cent SSSG is required to drive Ebitda margin, which dipped from 18 per cent in June 2012 quarter to 9.5 per cent in June 2016 quarter.
Photographs: Mario Anzuoni/Reuters and Carlo Allegri/Reuters