The 15 per cent invested every month in equity would be allotted to subscribers in the form of units.
Illustration: Uttam Ghosh/Rediff.com
The government has finally agreed on a mechanism on how to disburse the benefit of return from investing in equity to provident fund subscribers.
The decision of the Central Board of Trustees (CBT) - highest decision-making body today approved EPFO's exit policy which has spell out how the body plans to monetise its stock exposure to benefit subscribers and subscribers account will be accrued by the end of FY18.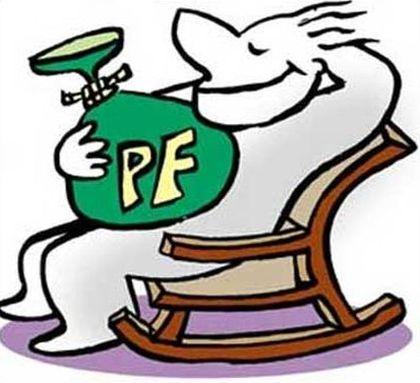 Under proposed unitisation policy, EPFO will keep the cash and equity component for a subscriber.
The 15 per cent invested every month in equity would be allotted to subscribers in the form of units.
The dividend earned by EPFO on its equity investment would also be distributed among the subscribers, thus fetching higher returns.
"When a subscriber wants to withdraw his savings from PF, he can opt for either cash or equity," M Sathiavathy, secretary of Labour and Employment ministry said.
She added that whenever the subscribers take advance or settle their PF accounts, the ETF units would be liquidated by the EPFO.
The number of ETF units that a subscriber will receive in his account will depend on the market price of the unit.
For instance, out of Rs 1,000, if Rs 150 is the equity component and price of a single unit is Rs 50, the subscriber will get 3 units.
"The process has been smoothened, subscribers do not have to do anything, the subscriber will get two component in his account, I am happy that finally, workers whose money has been invested will get the benefit of it," said Vrijesh Upadhyay, general secretary of Bharatiya Mazdoor Sangh, who is a member of the CBT.
The total money invested in equity since 2015-16 is around Rs 32,500 crore and the return has been healthy at around the annual rate of 21.8 per cent.
EPFO functions under the Labour ministry and started investing in stocks in August 2015.
In 2015-16, it invested 5 per cent of the annual incremental corpus in equities and in 2016-17, 10 per cent.
EPFO has an annual incremental corpus of more than Rs 1.2 lakh crore and 15 per cent of that will be at least Rs 18,000 crore.