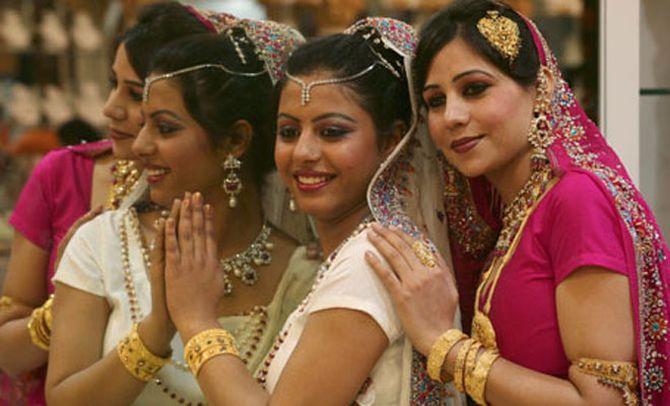 There are websites offering activities you can pay for as gifts to family, friends or colleagues

It's your close friend's wedding and you are wondering what to gift her. You want to give her something she will remember the rest of her life.
Or, as head of human resources, you want to reward your best performer. Why not gift an experience rather than a physical article?

How about a day at the spa for the couple to help them relax? Or a horse riding session, followed by a barbeque dinner and grooming the animals? Or a chocolate making session, where they can go home with their creations?

You can plan such activities for friends or family on your own but you have to first find out about such activities and then make the booking, etc. Today, there are websites where you can buy such experiential gifts for friends or family.

Giftxoxo.com is one such, offering experiences or activities to choose from, as gifts. It was initially difficult for people to understand the concept of experiential gifting but it is catching on, says Manoj Agarwal, co-founder.
"People want their gifts to be different from the rest.
"Typically, at weddings, people give gifts like watches, cash, or household items. But, by gifting an experience, you can make your gift different. People who prefer to give such gifts are in the age group of 25-40 years and are excited by the idea that their gifts help create memories," he says.

Experiences you can gift

Giftxoxo.com's website offers multiple options across categories. For weddings, you can look at holidays, gourmet dining, health and wellness and so forth. Also, categories such as adventure, art and hobbies or educational tours.
Or learning sessions on bar-tending, how to grow bonsai plants or how to understand financial markets and investments.

Other than at weddings, people also gift experiences for birthdays, anniversaries or house warming functions. In the case of companies, it could be for completition of a certain number of years in the organisation, meeting the quarterly target, etc.

"If it is a wedding, you can gift a day for the couple at a spa, a curated gourmet meal at a pool side or an offbeat travel trip. If a birthday, gift a session to fly a microlight plane," suggests Agarwal.

How it works

Choose the experience or activity from the website.
There will be options for the date and time. Choose one you prefer and pay by credit or debit card or net banking.
The gift is sent to the recipient as an e-mail, with details of the date, time, place, etc.
The recipient can choose a time and date convenient for him or her.
The sender receives a confirmation.

You can also choose a physical box, which can be personalised in the name of the sender.
There are experiences starting from as low as Rs 200-250 and go on till Rs 50,000-60,000.

Tajonline.com is another website offering experiences as gifts. The categories include gift a meal (eating out), body and soul (massage and spa treatment), adventure and indulgence (diva photoshoot, paramotoring) and family (holidays for the entire household).
The price range starts from Rs 500 and goes on till about Rs 5,000.

Keep in mind

In both websites, the activity is valid for six months from the date of purchase. You should also check if it is available in a location the recipient would find convenient. Giftxoxo.com offers its services in about 30 cities.
The cost of reaching the location will have to borne by the recipient. If the experience is not availed of within a month, Giftxoxo gives a refund. Any unbooked experience can be exchanged for another of the same price or less for six months.
If it a higher-priced experience, the difference has to be paid. But, once scheduled, non-refundable and non-exchangeable.

The advantage of booking experiences through such players as against doing so directly is the range of choice.
Agarwal says, "We have tie-ups with leading hotel chains, vendors and service providers for such experiences. If you go directly, you might not get the same choice. Also, we are able to customise some of these experiences, which might not be possible if you go directly."

For instance, a spa session can be customised to include a welcome drink or a takeaway gift such as a yoga mat, handmade bathing soap, etc. Or a dinner at a five-star venue can be customised to include a meeting with the chef, who could dine with you and explain how the dishes are made, etc.

MEMORIES WRAPPED AS PRESENTS

DINING EXPERIENCES
Limo Les Fêtes (Delhi) -- A red-carpet experience with a limousine drive, champagne and sumptuous dinner: Rs 31,250
Private Roof OnShaamyana (Jodhpur) -- Enjoy the ambience, bird's eye view of a city like location, personalised service and traditional food from multiple cuisines: Rs 15,999
Dine By The Pool (Hyderabad) -- Enjoy a lively show while feasting on fresh pastas, homemade bread and hand-tossed pizzas. The outdoor dining area provides a spectacular pool-side setting: Rs 10,625
Romance At Raintree (Chennai) -- A Chettinad dinner in an open area under a canopy of rain trees to the beats of classical music. Check out the murals which capture the spirit of an old Chettinad home, and reflects life in a village. Enjoy authentic food, cooked in clay pots over a wood fire: Rs 10,400
The Copter Buzz Dine (Bengaluru) -- Skip the mundane places and indulge in an unusual experience by having a private fine dining experience under a helipad, serviced by a private butler. The perfect spot for a romantic candlelight dinner makes all the difference: Rs 8,125
ACTIVITIES
Making Jewellery (Delhi) - Making jewellery is extremely satisfying, as anyone who has experience of this will tell you. This interactive workshop is suitable for beginners and through the experience, you will be guided by an expert through the process of making your own jewellery: Rs 8,750
It's Sure To Suit You (Mumbai) -- Go suit shopping with an expert and get a well-fitted suit that compliments your shape and accentuates your best features: Rs 31,250
The image is used for representational purpose only