Contrary to popular belief, it does make sense to live on rent in your dream house, and own a smaller property, says Manish Shah.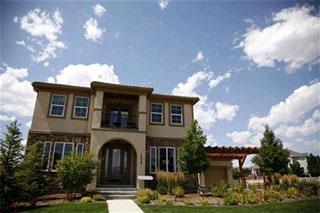 Sandeep Agarwal, a businessman in Bangalore recently gave up on a great property to live in, in an upscale neighborhood with great amenities because while the rent was affordable, the purchase price of the same apartment was not. Now, hailing from a traditional business family, Sandeep considers paying rent a criminal waste of money. But consider the choices in front of him at present:
Details for his dream house
Rent of the apartment that he would love to live in: Rs 25,000 per month
Price of the above apartment if he wanted to buy it: Rs 1 crore
EMI on a home loan of Rs 80 lakh for 20 years @ 11%: Rs 82,575
Down payment of the house to be bought: Rs 20 lakh
Details of his 'compromise' house
Price of the apartment to buy: Rs 50 lakh
EMI on the home loan of Rs 40 lakh for 20 years @ 11%: Rs 41,288
Downpayment: Rs 10 lakh
Now, suppose Sandeep decides to live on rent in his dream house for Rs. 25,000 per month and own the 2nd property at an EMI of Rs. 41288, he would be able to:
Live in his dream house
Restrict his total outflow to Rs 66,288 (as opposed to Rs 82,575)
Own a property by paying Rs 10 lakh down payment instead of paying Rs 20 lakh.
Earn rent on his owned house of about Rs 12,000 per month further reducing his monthly outflow to just a little above Rs 50,000
In these uncertain times, isn't it worth considering avoiding high interest payments while still being able to buy an asset in the form of a house – all the while living in your dream house ? And, what certainty exists that the bigger house will appreciate higher or faster than the other one?
One hears of several reports predicting a slowdown in the real estate market caused by unsold inventories with builders, resulting in slower price rises or perhaps even price reductions. Isn't is worthwhile thinking about spending too much for your dream home?
You might have heard of several instances of people having made excellent returns by investing in property at the right time. You might also have had instances of having let opportunities slip by.
However, it's prudent to remember that past behavior of any market is not any guarantee or indicator of the future. If anything, greed and the eternal belief in property prices always going up caused one of the biggest crashes and depressions many of us might see in our lifetimes!
Bangaloreans of all people are waking up to the fact that a continuous rise in real estate prices is not a given. Several areas have seen rates stagnate over the last few years. So, it pays to play around with the numbers before firming up your opinion on what's the right thing for you.
Powered by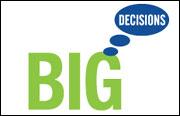 ---
Manish Shah is a co-founder & CEO, Bigdecisions.in