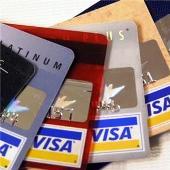 The convenience of using a credit card cannot be argued upon.

It is much safer than carrying wads of notes each time you step out, of course with due caution.

Credit cards prove useful when making high value transactions.

And there is always a proof to rely on when you make payments on cards; they always leave behind a trail.

In addition to all these benefits, credit cards also offer you benefits in form or rewards or cash back.

Very often we face a dilemma in choosing which card would be beneficial to you.

Before going into the advantages,lets try to understand how both the options work.

Rewards scheme

Rewards scheme is the oldest form of credit card benefits.

Depending on the card that you possess, points are rewarded on your spend.

Gold, platinum card or privileged cards generally award more points per spend.

While, a normal card would earn 1 point on spend of Rs 150/Rs125, a privileged card would earn 1 or 2 points for every Rs 100 spent.

Example: A Citibank Rewards Card gives you 1 point on every Rs 125 spent, whereas a Manhattan Platinum Credit Card by Standard Chartered offers you 5 reward points on Rs 100 spent.

However, not everyone can get a premium card, stringent income criteria apply for issue of these cards.

CashBack Scheme

Cashback scheme is a more recent phenomenon.

In this scheme, you get cash back on your spend.

You get a predetermined percentage of cash back (generally 5%) into your credit card account.

Once it reaches Rs 500 of cash back credit, the amount is credited to you.

However, not all transactions qualify for 5% of cash back.

Example: Citibank Cash Back credit card gives a 5% cash back only on movie tickets, telephone and utility bill payments registered through Citi Utlity Bill pay and on all other spends only 0.5% cash back is given.

Also an annual fee of Rs 500 is charged on this card.

A cap of maximum of Rs 100 of cashback for each month also exists.

Both the cards has its own benefits, however, without making any cost benefit analysis one can't say which is better.

Let us make a comparison of spends of Rs 75000 on Citibank Cashback credit card and Standard Chartered Platinum Rewards Credit Card.

The benefits of Citibank credit card have been mentioned above.

StandardChartered Platinum Rewards Card offers 5 reward points per Rs 100 spent on dining, fuel and hotels and 2 points on all other categories of spend.


A comparison of credit card benefits
| | | | |
| --- | --- | --- | --- |
| | Rewards Card | | Cash Back Card |
| Expenditure Rs 75000 | | Expenditure Rs 75000 | |
| Dining Rs 15000 | 750 | Dining Rs 20000 | Nil |
| Fuel Rs 30000 | 1500 | Fuel Rs 30000 | Rs 1500 (125 pm) |
| Utility Bills Rs 15000 | 300 | Utility Rs 15000 | Rs 750 ( 62.5pm) |
| Telephone – Rs 5000 | 100 | Telephone 5000 | Rs 250 ( 20.8pm) |
| Movies – Rs 5000 | 100 | Movies 5000 | Rs 250 (20.8pm) |
| Others Rs 5000 | 100 | Others 5000 | Rs 25 |
| Total | 2750 | | Rs 1200* |
| Charges | Nil | Charges | Rs 500 |
| Total Benefit | 2750 points | Total | Rs 700 |
| | | | |
*Capped at Rs 100 per month
Reward points of 2750 can give you lifestyle benefits like gift vouchers, dining coupons, apparel vouchers etc.

Some reward points can also be redeemed at specified outlets/ e-commerce sites to make some purchases.

However, the value of points differs.

Example: 1300 points of rewards card can get you an Arrow Gift Voucher of Rs 500 at the same time a Rs 500 GV of Lifestyle would cost you 1500 points.

In our case; with points value of 2750, one can get around Rs 1000-worth of gift vouchers.

Hence the rewards cards prove beneficial in this case.

A Cash Back card on the other hand may prove beneficial.

You get direct benefits and frees up cash, unlike a rewards card on which you gain rewards much later.

Also it may be difficult to choose something from the limited list of rewards catalogue.

Annual and joining fees for a cash back card will also have to be taken into account.

Often cashback card may establish to be better for big spenders, when the maximum cap of monthly cash back does not exist.

Choosing a card depends also on the kind of expenditure you incur.

If you are a frequent flyer or fill fuel at a particular outlet all the time,co-branded cards prove beneficial.

In any case, a credit card should be used with caution and your expenses should remain within your budget, irrespective of nature of the card.

Before going in for any card, carry out a cost-benefit analysis basing it on your current expenditure and sign on the form only after you are sure.