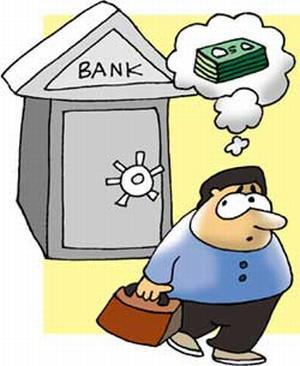 Rajkot-based Aakash Varadarajan instantly accepted an offer from his lender to buy insurance for his home loan.

He had read about these covers and readily agreed, as he was getting it without any documentation hassles.

Like everybody else, he didn't want the burden to fall on his family if something untoward happened.

For a loan of Rs 20 lakhs (Rs 2 million) from Axis Bank, Varadarajan was asked to pay Rs 31,630 at one go or under a single-premium insurance plan.

These covers are called Mortgage Redemption Schemes.

The ones offered by banks fall under a group insurance scheme for borrowers of housing or vehicle loans. Typically, these are single premium term plans or pure life covers.

The lender pays the premium to the insurance company as soon as your loan gets sanctioned.

And adds the cost to your loan, which you pay in small parts with the equated monthly instalment.

Such covers offer a sum assured worth the loan amount.

The premiums are higher for longer duration loans, such as those for housing.

Options

Later, Varadarajan learnt he could have refused his lender and bought a cover separately, may be for a lesser premium.

It is not mandatory to buy the cover from your lender.

You can shop for a term plan yourself.

Only, you'll have to buy a regular term plan, not a group cover. If Varadarajan had opted to buy a new cover for his loan, this 32-year-old would have to pay Rs 5,360 annually.

Says V Srinivasan, chief financial officer of Bharti AXA Life Insurance, "A separate cover need not always work out cheaper."

For instance, if Varadarajan had to pay Rs 31,630 over 20 years, it would be a little over Rs 1,500 per year.

Single premium plans work out a bit cheaper than regular premium ones.

Suresh Agarwal, executive vice president at Kotak Mahindra Life Insurance, says the premium for a common group is decided on the average age the banking partner lends to. Given there are groups across ages, professions and so on, it is bound to work out cheaper.

"It is also about ease of documentation, convenience of one-time
payment and getting everything under one roof," says Srinivasan.
"Under the group scheme you can choose between reducing and level covers.
Reducing covers lowers the premium, as the principal amount reduces, charging a lower premium.
A level cover stays stagnant even if the loan amount reduces, like a term plan you buy separately.
"If not single premium, which both insurers and borrowers prefer, we advise reducing covers as it is linked to the outstanding (due) and is easy on the borrower's pocket," says Agarwal.
It starts lowering as soon as the repayment starts. Borrowers, who have not bought a loan cover, can purchase one within four to six months of starting the repayment, but on certain conditions.
Varadarajan could have also attached an existing term cover, if any, to cover his home loan. Here, he would have been required to give his insurance papers to the bank at the time of filing the loan documents.
Reasons
Obviously, banks allow this if the term cover's sum assured is equal to the loan amount.
"But, we discourage borrowers from giving an existing insurance policy, specially if he/she is the only bread winner in the house.
"One, because his/her family would also need financial help in the event of his/her death.
"Two, as partners to insurance companies, we also have a sales target to meet," says a private sector banker.
"If you have more than one term plan, you could opt for this route.
It may happen that the existing cover you want to attach to your home loan has a sum assured, which is less than your loan amount.
In that case, you can attach two policies equal to the loan amount; Varadarajan has two life covers of Rs 10 lakhs (Rs 1 million) each.
Or, you could attach one cover and buy another one equal to the differential between the sum assured and the loan, and attach both.
However, it is advisable you keep term covers for both these purposes separate.
Keep one cover for your family to fall back on in case of any eventuality and take another cover to provide for your home loan.