You might be bombarded with SMS advice, WhatsApp messages and online fast-money schemes. Here's why one should avoid them.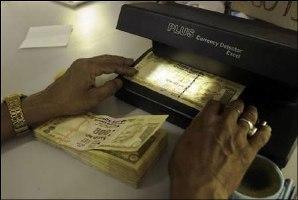 "Have you ever traded in the stock market, sir?" The call came in the middle of an important office meeting and Rajnikanth Shirke (name changed) cut the call.
"It didn't end there. A few times a week, he would get a call on his phone, often from different numbers but with the same question.

If he did trade, they had great offers, guaranteed to make him rich. Tired of telling them he didn't buy and sell shares every day, he once asked them where they got his number.

Shirke suspected something was not right when he was told where they'd got the number.
"You must have traded before, so they have the number on the exchange website," he was told.

Since Shirke was in the financial services space, he knew this could not be true.
The stock exchange does not store and display the numbers of investors. That would be like a bank publishing the details of its customers for everyone to see.
But the callers were clearly reading from a script and many investors were probably taken in by the organised approach of the dubious operators.

The method

The telephone calls aren't the only thing to be wary of.
There are similar scams using the online platform, as well as SMSes and WhatsApp messages. Everyone's getting them -- even U K Sinha, chairman of the Securities and Exchange Board of India.
At a recent event, he described how he'd received an SMS promising spectacular returns in the stock market, if only he would pay a small sum. The regulator subsequently cracked down on the scheme.

Rajeev Kumar Agarwal, wholetime member, Sebi, passed an order on June 5 against one such scheme which typifies the way these people operate. ". . . certain entities have been offering trading tips through Short Message Services/WhatsApp sent from mobile numbers," said the order.
"The entities offered unbelievable returns to entice investors.

". . . the aforesaid entities have made known misrepresentations by making unrealistic claims…in their messages and website and have suggested facts which are not true.
"By their acts and omissions they have solicited, enticed and induced investors to deal in securities on the basis of their investment advices, stock trade tips, etc," said the order.

Such tips and SMSes typically offer profit sharing of as much as Rs 20-25 lakh (Rs 2-2.5 million) a month or guaranteed returns of 200 per cent.
Websites, too, have sprung up which offer supernormal gains in return for a small fee.

Stay alert
Paul D'Souza, chief financial advisor at Cuzzins Investment Services, says clients do come to him on receiving tips.
"I remind them that they can lose 100 per cent of their capital. All these people who are providing tips now -- where were they two years ago?
"The returns would have been much higher if they had provided their buy calls when the market was down.
"Whenever there is a bull market, the tips come thick and fast. Investors should stay away from these, unless they know and trust the source of the advice, and even then, should know that such calls can result in losing all your capital," he says.

Kartik Jhaveri, director at Transcend Consulting (India), says this has become a regular bull market phenomenon.
"One sees a flood of messages every time there is a rally. People are trying to cash in on investors' greed. The advice to investors is, don't get carried away by frivolous tips," he says.

Not all online advice is necessarily bad. Some provide genuine and fundamental research for a fee. Other online forums with a value investment focus discuss business available at attractive prices. But how does one distinguish the good advice from the bad?

Sifting the quality

The bad variety of tips usually only involves an immediate call to action.
"Buy this stock or invest here and you will make money today."
However, a good research note tells you why the company is doing well, explores the fundamentals of the business and even explains the risk of what could go wrong. It does not require you to buy immediately.

The reliable advice often comes from established companies.
So if you are aware of the company or its promoters, and they have a sound reputation, the advice might be worth looking at.
The bad kind of advice is often anonymous or from entities about which one has never heard.

"You should look at the pedigree of the firm offering the report. The management and promoters.
"If you are confident of the reputation of the firm, then you can pay attention to their reports. Go with fundamental research, avoid technical tips," says Jhaveri.

More

Even so, the report should only act as a starting point.
"What is available online should only be the beginning of your own research. You must be willing to do your own analysis," he adds.

Still others say retail investors should altogether stay away from directly playing the market.
"Even if there is a buy report, one rarely sees the same research entities coming out with a report asking investors to sell if a target price is achieved.
"Overall, the ratio of buy-to-sell reports are skewed in favour of the former.
"So, investors could see gains as the market is rising, and then lose it all when there is a reversal. It would be best if investors stuck to mutual funds," advises D'Souza.

The phenomenon of tips has caught on, especially because the spread of such messages has become extremely cheap. Low-cost bulk-messaging means scamsters can reach out to many investors at a very low price to themselves. Their tricks can be especially hard to catch for first-time investors.

Hooking the unwary

One such scam is spoken about in A mathematician plays the stock market, a book by John Allen Paulos.
The scamster sends 64,000 randomly chosen individuals a newsletter, with a stock market prediction for the next week. He tells half of them the index will rise and the other half that it will fall.
Irrespective of where the index is the next week, he will have made the correct call to 32,000 people.
Then, he sends 16,000 a prediction that it will rise; and the other 16,000 that it will fall.
By the next week, he would have made the correct call to 16,000 people twice in a row, irrespective of which way the index moves. He keeps doing this till there are 1,000 people left to whom he has made six consecutive 'correct' predictions.

He then sends them a letter pointing out his success, and asks them to pay $1,000 for continuing to receive the predictions. The ability to predict the market does not come cheap and people often pay up.

The Sebi order above, which was against a relatively less sophisticated operation, noted the messages and the website also provided bank account details where investors were supposed to send money and people did sign up.
"From the analysis of the bank account statements, it was observed that on several instances, deposits have been made into the said bank accounts," the order said.

While the regulator would take action against some such entities, not everyone can be caught in the internet age. The best way to avoid losing money to such dubious schemes is to protect oneself by not believing anything without due-diligence and skipping anything that sounds too good to be true.

So, what should you do if you get a call? Disconnect immediately. And, if you want to help your fellow being to avoid losing money, too, tell the regulator.

WHAT TO AVOID AND WHAT TO HEED

Sources of advice
SMSes, WhatsApp messages with tips
Emails and websites providing advice
Unsolicited phone calls offering short-term trading tips
Typical messages you should avoid

Turn Rs 50,000 to Rs 5 lakh in a month?
Option tips with 99% accuracy
Capital required Rs 50,000. No loss. Hurry up
100% sure stock tips?
Stock market intra-day tips
Free trial available, try now
Earn Rs 100,000 per month?
Trade our Nifty champion package
Assured profits of 400 points per month
1,000% returns option tips?
Earn Rs 20,000-30,000 daily
99% accuracy. Option tips
99% accurate MCX tips?
Earn daily Rs 10,000-20,000 profit in gold, silver, copper, crude oil and natural gas
Picking the advice you can use
Check the pedigree of the company offering the advice
Reputed promoters and management are good signs
Never depend on anonymous tips, advice from dubious sounding companies
Beware of supernormal returns, such as promises to double your money or earn to tens of thousands a month with no effort
Depend on fundamental research rather than price-based buy/sell calls
Use research as a starting point for your own analysis
If you don't have time for detailed analysis, best to invest through mutual funds