All bank account holders and credit card owners have received such mails - 'You are eligible for a pre-approved loan'. Sure, it does make one feel good as it gives an assurance about one's credit worthiness. In reality, it means little.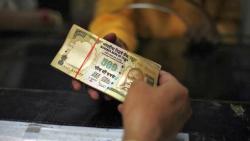 If you were to plan your next big purchase - whether a home, car, or personal loan - based on this 'pre-approval', you are likely to get a rude shock. Many times, the amount, say Rs 10 lakh (Rs 1 million) that banks put on the mail or letter is likely to be pruned significantly. Or, for all you know, you might even not be eligible at all.

Why does it happen? Banks or credit card companies send these mails to customers as a 'hook' to draw customer. Many a time, these mails are sent en masse. As a result, the complete due diligence such as, looking at documentation, earlier loans, credit scores, etc is not done.

When you actually want to take this 'pre-approved' loan and dig out that six-month-old mail or letter to show to the lender, you will be in for a surprise. First, they will seek all kinds of documents, making you wonder how they issued the letter or mail in the first place if they weren't sure about your loan repayment capability.

Then, calls will start coming in for negotiations about eligibility - the usual rigmarole. And all that, when you could be an account or credit
card holder with the same lender.
Shyamal Saxena, general manager, retail banking products, Standard Chartered Bank, explains, "Customers are made pre-approved offers based on details provided at the time of the first loan. The bank will want to update these details, especially employment and salary details, to confirm that the customer has the ability to repay the second loan as well," he says.
So, if a personal loan was offered to a home loan borrower and there is another loan that the customer has availed from another bank, the bank may refuse the personal loan. Or, if there is a default on one equated monthly instalment of the home loan, the personal loan may be rejected as well.
All this makes one wonder that in these times when the bank has credit information agencies like Cibil, Experian and others, what stops it from doing the due diligence before it actually issue the pre-approved loan letter or mail.
Most bankers say it is a promotional exercise and should be just seen like that. "It's more a letter of intent which need/need not translate in action," says a banker. But the lender always retains the right to reject.
They also say that going through the customer's credit information before issuing the letter is an expensive affair, especially if there is no conversion. In other words, this letter neither assures a loan or a lower rate of interest. So, treat such mails simply as spam.