Of the amount, the home-grown private equity player founded by Renuka Ramnath plans to deploy $8 billion in various companies as part of its blueprint for growth.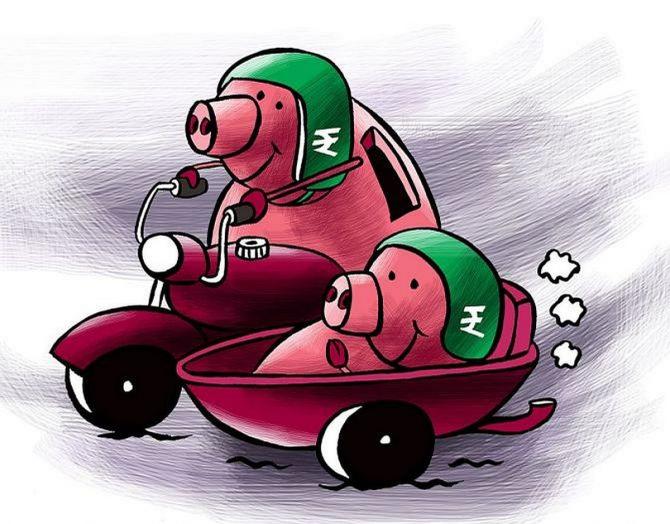 Home-grown private equity player Multiples Asset Management, founded by Renuka Ramnath, is targeting to raise up to $10 billion by 2030 out of which it will deploy $8 billion in various companies as part of its blueprint for growth.
So far, the PE company has raised over $2 billion.
One concern that Ramnath has is the reluctance of domestic institutions such as banks, insurance companies, and EPFOs, to put money in this asset class, compelling them to depend mainly on foreign money.
The dependence will reduce, she said, as Indian family business offices are increasing their allocation for investment and this could help partly reduce their dependence on foreign investors.
Elaborating on her strategy, Ramnath, who is CEO, said it was 'fairly ambitious'. "By 2030, we will have raised $10 billion. In the next five years we should be raising $3-4 billion. Currently, 50 per cent of our third fund has already been deployed. We plan to raise another fund of $1 billion in the next 12 months," she said.
The plan is based on the assumption that India's economic growth story will continue. The fund has made bets in distinctive companies such as online unicorns Dreams 11 and Delhivery, acquiring the Zydus animal healthcare business, and investing in online meat delivery company Licious.
Ramnath said 90 per cent of the fund raised by domestic PE's is from foreign investors: global pension funds, global fund of funds, family offices of wealthy individuals abroad etc.
"I don't know why Indian institutions are very cautious and shy away from investing in this asset class. Their illiquid nature and the fact that their market to market would be negative in the initial period, have led to a huge push back," she said.
The domestic private wealth market is enlarging, she said.
"It is growing. Currently, they are making individual choices to invest directly, say, in a Zomato but going forward I think they will allocate some part of their money to asset managers and enjoy the benefit of diversification and specialization which each of them cannot do," said Ramnath.
When this trend happens, the ratio between domestic and foreign funds will end up being more balanced, at around 30-70, she said.
The firm is also looking at co-investing with other domestic players.
"When the ticket size is beyond us, we collaborate as we did with Rare Enterprises (a Rakesh Jhunjhunwala run company) for the Zydus deal. After all, forming a consortium is the way when you are competing with global funds with sizes of $15-20 billion which you will never reach soon," said Ramnath.
She expresses a contrarian view on China, disagreeing with the theory that the problems and stringent rules in China on PE investment have prompted investors and global PE funds shift to India.
"They always have a choice of not investing in Asia and India. If they have over-invested in China, that does not mean they will now equalise it by putting it into India. Rather, it's the case that India is making a strong case for them to come in terms of the market, growth, entrepreneurship," she said.
On the areas where the fund is looking at focusing its investment, Ramnath said that in manufacturing they have taken limited bets but one key area that they are bullish on is the pharma sector.
The other areas include packaged foods, processed foods, fashion, and beauty, among others.