Alibaba, in the headlines for months following a stunning initial public offering in 2014, is yet to reveal its India plans.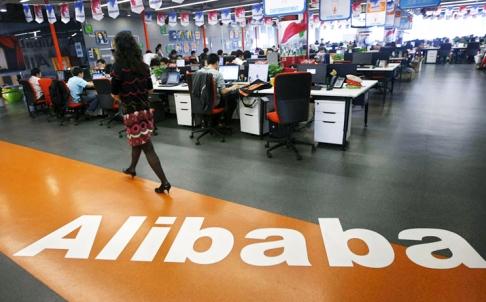 Whether the Jack Ma-led Chinese major enters the Indian e-commerce sector as Alibaba or 'Alibaba plus', there will be two definite gainers, consumers and the segment.
Analysts and stakeholders said so to Business Standard after the surprise statement by a company executive on Friday evening.

"We are planning to enter the e-commerce business in India in 2016,'' Alibaba group president J Michael Evans told reporters here, after his meeting with communications and information technology minister Ravi Shankar Prasad.
Alibaba, in the headlines for months following a stunning initial public offering in 2014, is yet to reveal its India plans.

This has kept the e-commerce world guessing on what its entry would mean to the existing entities and the sector.
Most experts say Alibaba is likely to make a dash into Indian e-commerce on its own, quite like Amazon did almost three years earlier. Its investments in existing players such as Paytm and Snapdeal could run parallel to its standalone India play, they suggest.
A comment on the latest development could not be had from digital wallet and online marketplace Paytm, where Alibaba has a majority shareholding.
Harish H V, partner (India leadership team), Grant Thornton, said Alibaba has substantial cash and is sure to make massive investments here.
That will mean two big international players, the other being Amazon, competing in India.
How the competition unfolds will depend on whether Alibaba comes alone into e-commerce or along with the companies where it has already invested, such as Paytm and Snapdeal.
Reports suggested it considered investing in Flipkart, too, which the latter denied.
"If Alibaba actually enters India in tie-ups with the other e-commerce companies, the sector could well split into two camps-Amazon versus the rest,'' the consultant said, adding this was only one of the scenarios.
However, this looks unlikely. Most leading companies have been talking of a long-term play in this space. Also, these companies command steep valuation.
Arvind Singhal, founder of retail consultancy Technopak, argued Alibaba would not acquire an Indian e-commerce entity unless it gets the right price.
With no restriction on foreign direct investment in online marketplaces, Alibaba might want to come on its own.
"Amazon announced an investment of $2 billion (Rs 13,300 crore) in the India market in 2014, and is still left with cash from that tranche. Alibaba might want to spend at that level, rather than acquire a Flipkart or Snapdeal at multi-billion dollars,'' Singhal said. He agreed, though, that there could be savings from infrastructure and technology sharing between companies.
Alibaba has tested the India e-commerce market passively through its investments in Paytm and Snapdeal. Now is the time for big play, felt Singhal.
He says consumers will benefit the most from Alibaba's entry, as it will mean greater choice of products and higher discounts. Another beneficiary will be the e-commerce sector.
The numbers projected by Goldman Sachs, that e-commerce will be a $100-billion market (including online travel) by 2020, could come sooner.
Aamir Jariwala, secretary of E-Commerce Coalition, also thinks Alibaba would get into the big play here on its own.
However, he said, the company was likely to leverage its B2B (business to business) potential. ''B2B is the money spinner for it, while it added B2C (business to consumer) later in China. It could follow the same strategy."
As for its other investments in Paytm and Snapdeal, Alibaba is likely to keep these independent, he said.
The company's main success in China has been in B2B, and is most likely to keep it that way in India, according to Viresh Oberoi, chairman of the national e-commerce committee at the Confederation of Indian Industry.
He thinks Alibaba should step up its B2B play here, as that would give it an edge.
An easier regulatory regime, huge opportunity and an uncrowded market in B2B could mean Alibaba investing heavily.
Internationally, B2B and B2C don't have different sets of legal guidelines but their business formats are distinct. Says Pinaki Ranjan Mishra, partner at EY: "Alibaba could enter India through B2B and, in the long run, align itself with B2C.''
If Alibaba makes a big splash through online B2B and then moves to B2C in India, it will compete with two American majors-Walmart (getting aggressive in online B2B) and Amazon (which says it has an open cheque book for the Indian e-commerce market).
WHAT'S IN STORE
Alibaba Group President J Michael Evans said the company was planning to enter the e-commerce market in 2016
If Alibaba enters in tie-ups with the other companies, the sector could split into two camps-Amazon versus the rest, experts say
The company is likely to leverage its B2B potential
Its investments in Paytm and Snapdeal are likely to be independent ventures