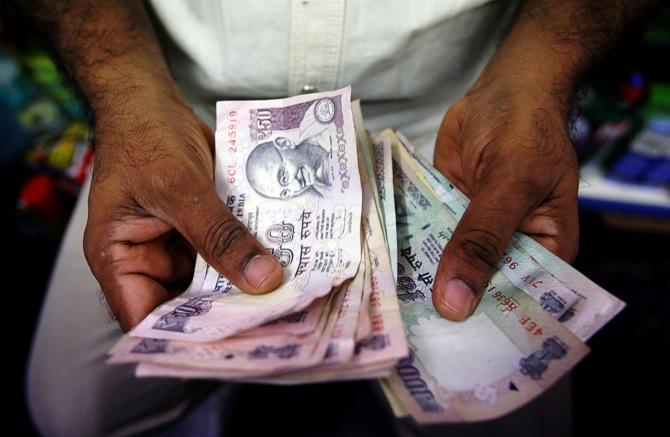 Inflation will remain moderate in the near term aided by normal monsoon but implementation of the seventh Pay Commission award could stoke prices, Moody's Investors Service today said.
It said larger than average monsoon rainfall will help maintain moderate food price inflation, contributing to keeping headline inflation within or close to target this year.
The RBI, in its bi-monthly monetary policy on Tuesday, said it expects some upside risk to 5 per cent inflation target by March 2017 mainly on account of the 7th Pay Commission award.
"Medium-term, we assume that inflation will remain moderate.
"Should higher wages boost consumption significantly, inflationary pressures could rise. When the full 7th Pay panel recommendations are implemented, further inflationary pressure could arise as a consequence of the increase in housing allowances," said Marie Diron, Senior VP, Sovereign Risk Group, Moody's Investors Service.
The government has notified 2.57-time hike in basic salary of one crore government employees and pensioners as per the 7th Pay Commission recommendations.
The pay hike has been made effective from January 1, 2016.
Moody's said there are upside risks related to the implications of the rise in public sector wages with the implementation of some of the Pay Commission's recommendations.
"However, the less accommodative monetary policy stance at present than in 2009-13, when the RBI's policy interest rates were well below inflation, mitigates these risks," Diron said.
Citing upside risks to the Reserve Bank's inflation target, Governor Raghuram Rajan maintained status quo on key rates at his last policy review meeting.
Image: A private money trader counts Indian Rupee currency notes at a shop in Mumbai. Photograph: Vivek Prakash/Reuters