BBPS allows you to pay electricity, telephone, water supply, gas and DTH bills.
Its scope will be expanded to include other payments like school and university fees, government taxes, insurance premiums, mutual fund investments, even credit card bills.
Tinesh Bhasin finds out more.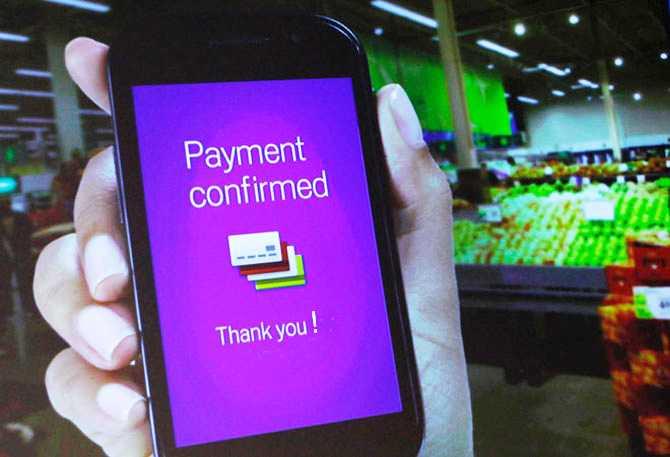 The Reserve Bank of India's recent approval to the National Payments Corporation of India to commercialise the Bharat Bill Payment System means you would soon be able to make payments to all utility providers, buy/service investment products, and even pay municipal corporations without having to log on to their respective Web sites.
And it could be more cost effective as well.
"The biller is likely to absorb the cost of such transactions. But if the customer opts for payment through an agent using cash or cheque, there will be a nominal fee, which will be based on the bill amount," says Sunil Kulkarni, joint managing director, Oxigen Services India, one of the participants in the BBPS.
In the initial days, consumers can expect 2 TO 5 per cent discounts for using this service, say experts.
As the cost of handling payments come down for billers, they may choose to pass the benefit to the consumer.
As these players innovate to distinguish their offerings from each other, you can expect add-on services such as alerts on bill generation, reminders as a due date comes close, scheduling your bill payments and so on.
The system is likely to work in this manner: BBPS collates bills from various utility services and allows you to pay them through any of the participating banks, mobile wallets or other intermediaries.
"The platform allows customers to pay multiple bills from a single platform, without the hassle of visiting multiple Web sites or issuing multiple cheques," says Daman Soni, vice-president (growth), MobiKwik.
You can log on to your bank's net banking page and pay bills or use mobile wallets.
There's also the option to pay by cash or cheque at an agent's outlet.
At present, BBPS allows you to pay your electricity, telephone, water supply, gas and direct-to-home bills.
However, its scope will be gradually expanded to include other payments like school and university fees, government taxes, insurance premiums, mutual fund investments and even credit card bills.
In case of transaction failures, there's a complaint redressal mechanism.
"As it's in the initial days, the consumer should go to the same intermediary that he used for payments to launch a complaint. At a later stage, it won't be necessary to go to the same agent or intermediary using which the payment was made," says Kulkarni.
According to the RBI, the top 20 cities generate Rs 6.22 lakh crore in bill payments every year.
Over 70 per cent of these transactions are still carried out through cash or cheques.
"Nearly 450 million bills, which comprise electricity, telecom, DTH, water and gas, are permitted under BBPS," said A P Hota, MD and CEO, NPCI.
At present, 42 large billers in five utility sectors are on board.
The intermediaries, known as Bharat Bill Payment Operating Unit, certified by NPCI stands at 24.
The certified units include Bank of Baroda, Union Bank of India, Indian Overseas Bank, 10 private banks, five cooperative banks and six non-bank biller aggregators.
"In future, credit bureaus will also be able to use BBPS data to evaluate the credit quality of customers. They will be able use their payment history to generate a more holistic score for borrowers," says Naveen Kukreja CEO and co-founder, Paisabazaar.com.