Ambani said, in the telecom space, the focus will be on debt reduction, and the virtual merger did away with the need for major capex and will help towards this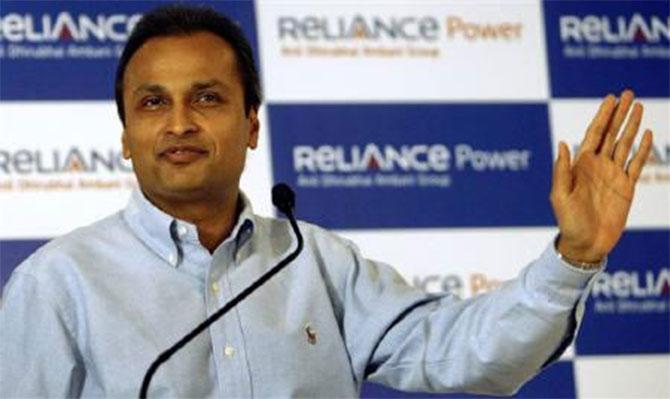 Anil Ambani, chairman of the Reliance group, said on Tuesday that he was working with his brother, Mukesh Ambani, to realise their father's dream and Reliance Communications' association with Mukesh-led Reliance Jio has accomplished a virtual merger.
He was addressing shareholders at the annual general meetings of RCom, Reliance Infrastructure Reliance Power, Reliance Communications and Reliance Capital. Anil Ambani said the merger was already in the works given the two entities are sharing spectrum, network, fibre and towers.
He also said the company already has the spectrum it needs for 2G, 3G and 4G, plus spectrum trading and sharing with Jio. This will be beefed up further once the merger is complete.
"Spectrum sharing with Jio has resulted in RCom's expenditure coming down (substantially), while the competition will have to spend heavily to survive," he said.
Ambani said the company has garnered one million 4G customers using more than one GB data per month, within 90 days of the 4G launch.
Ambani added that in the telecom space, the focus will be on debt reduction. Ambani said the virtual merger did away with the need for major capex and will help towards this. Further the MTS, Aircel and RCom wireless business merger will bring down debt by Rs 20,000 crore (Rs 200 billion). RCom, which has net debt of about Rs 42,000 crore (Rs 420 billion), is in advanced stage of tower monetisation plan and this is expected to be closed shortly.
The coming year will be one of transformation for the company, which, given its 50 per cent interest in the merged wireless entity, will be a leader in mobile services and should have lower debt and interest costs in the standalone entity, believes Ambani. The target for debt reduction after the restructuring exercise will be 75 per cent of the current level.
The company has taken on the role of consolidator, acquiring Sistema Shyam's assets, which are valid for a long duration, in the lower spectrum that is are more capital efficient.
RPower
On the power vertical, he said the company will adopt a conservative approach. Ambani said, "We have an opportunity to double power plant capacity from 1,200 Mw to 2,400 Mw and to double Butibori plant's capacity from 600 Mw to 1,200 Mw. We would look at 300-400 Mw of solar power capacity to meet the renewable energy requirement of the Mumbai power business. This will keep us busy for three to four years."
RPower is also seeking a cordial closure of both its Tilaya ultra mega power plant (UMPP) and Krishnapatnam UMPP with the respective state governments, Ambani said. The Tilaya UMPP ran into rough weather over land acquisition, whereas Krishnapatnam UMPP did not take off over change in law in Indonesia relating to coal imports.
R-Infra
Ambani said R-Infra has filed for approvals to the Securities Exchange Board of India (Sebi) to form an infrastructure investment trust for its road portfolio. The company operates 11 road projects.
The company is also expected to win an order to supply 14 vessels to the Indian coast guard worth Rs 1,000 crore, he added. R-Infra is looking to focus on its power business, operation and maintenance of metro rail projects, and the defence business.
RCap
For the finance business (Reliance Capital or RCL) the company is looking at the option of listing its life insurance, general insurance and commercial financial businesses on stock exchanges. It is also targeting to list its housing finance arm by April 2017. Ambani opposed the move to make listing mandatory for insurance businesses.
Mandatory listing is not desirable while optional listing is. The company will look at listing businesses like life and general insurance, and commercial finance at in the future, Ambani said.
At the meeting, his son Jai Anmol Ambani was appointed executive director on RCL's board. "Anmol has brought tremendous luck as the stock price rose by 40 per cent since his induction in the board and has added to the value creation for our shareholders. I hope and I am confident that the 'Anmol Effect' will continue, based on the improved performance, growth and teamwork," the chairman said.
"We have to do what is right for shareholders and growth of company," he said.
Responding to a demand for better returns for shareholders, Ambani said the company will spell out a dividend policy. It is committed to increase the dividend payout ratio, he added.
RCL is converting itself into a core investment company with focus on financial sector businesses. It is also examining a proposal to change its financial year from April-March to January-December.
It will develop a new vertical for consumer lending business for better growth and profitability and will re-launch its commodity exchange with focus on diamond and crude oil futures. Diamond futures will be the flagship product with potential daily turnover of over Rs 6,000 crore (Rs 60 billion).
About Reliance Home Finance, the proposal is to list with RCap holding a 51 per cent stake. The group is looking to expand its mortgage assets, and is targeting a loan book of around Rs 50,000 crore (Rs 500 billion).
RCap has a net worth of Rs 15,390 crore ($2.3 Billion) and total assets of Rs 67,112 crore ($10.2 Billion) as on March 31, 2016.
Photograph: Punit Paranjpe/Reuters