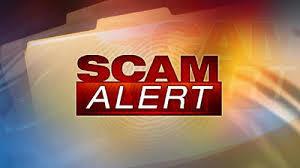 Only five per cent of irregularities have been exposed so far and much remains to be probed, says the whistleblower of multi-crore Madhya Pradesh Professional Examination Board or Vyapam scam.
Digital forensic expert Prashant Pandey, who has been given security after a Delhi High Court judgement on Friday, said he fears for his life from "high and mighty" in Madhya Pradesh government and police against whom he claimed to have got proof of their involvement.
"It is only 5 per cent of entire scam which has been exposed. The scam is much bigger," Pandey told PTI.
Pandey, who hails from Indore, is living in the national capital along with his family as he fears threat to life from strong people in power in that state.
"I still fear some thing may happen to me. I am thankful that judiciary has understood my stand and provided me with security," Pandey said.
A Madhya Pradesh High Court-appointed Special Investigation Team is supervising the probe being done by the state's Special Task Force into the scam in which the role of some of the senior state government officials and politicians has come under the scanner.
The STF on Tuesday registered an first information report against Madhya Pradesh Governor Ram Naresh Yadav for his alleged involvement in irregularities in recruitment of forest guards under various sections of IPC, including Sec 420 for cheating.
"There are many influential people involved in the case.
"I am going to expose them all. I have more information in the matter which I will be sharing with the Supreme Court or Delhi High Court," Pandey said.
"I was recommended by a senior Indian Revenue Service officer to Sudhir Kumar Sahi, Additional Director General of STF.
"He sought my help in the matter and I agreed.
"During the course of investigation we got good information against influential and powerful people of the state," he said.
"The trouble started when one of the Congress leaders went to the press giving details of call detail records claiming the role of chief minister in it.
"Since then I have been framed in false cases and facing threat," said Pandey, who is out on bail.
He was arrested for allegedly having CDRs of many individuals by Bhopal Police in August last year.
He had later secured bail in the matter.
Pandey claimed a senior IPS officer and other state police officials of the state framed him to avoid naming of certain people in the scam.
Dismissing speculation that he was aligned to Congress, he said, "I have got nothing to do with Congress.
"I have been working with law and enforcement agencies for long.
"It is for good of all that all irregularities in the Vyapam scam come in public," Pandey said.
It is because of the threat from the police and state machinery that I approached Delhi High Court.
Hearing Pandey's plea filed with the help of his another whistleblower friend Dr Anand Rai, Justice Siddharth Mridul had on Friday issued notices to Delhi Police, Madhya Pradesh government, state police and the STF seeking their replies within four weeks in the matter.
"In view of the facts and circumstances, it is further directed that respondents shall not remove the petitioner from within the territorial jurisdiction of this high court except in accordance with procedure established by law and without intimating the petitioner and his counsel on his behalf," it had said.
Complaints of irregularities and deals in the pre-medical test were surfacing since 2009 but in 2013, a major scam was unearthed which allegedly involved several officials and politicians from the state ruling party BJP.