The firm is fighting a court battle over new rules that mandate licensing & cap fares that remove surge pricing.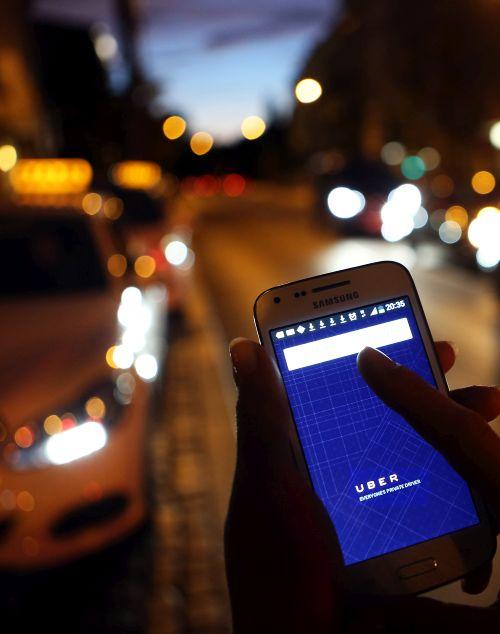 Taxi aggregator Uber on Tuesday said local transport rules should recognise its disruptive model that helps commuters in cities and frame regulations to benefit players like it.
A day after its domestic competitor Ola accused the most-valued private firm in the world of disregarding local laws, Bhavik Rathod, general manager, Bengaluru, Uber, wrote a blog spot defending his company's stance on the new rules framed by Karnataka. "It is not about 'bypassing the laws of the land' but about building for tomorrow by participating today - so we don't stifle innovations that are surely coming to us tomorrow," he wrote late on Tuesday.
Uber has taken the Karnataka government to court over rules it introduced in April mandating licensing and capping fares that remove surge pricing.
The taxi aggregator has called the rules unconstitutional.
On Monday, in its submission to the Karnataka High Court, Ola had said Uber was attempting "to bypass the laws of the land by foreign companies who run their operations in this country for profit without due regard for the applicable laws".
In his blog, Rathod, who set up Uber's operations in Bengaluru, said: "Uber has the deepest respect for the laws of India. What makes Uber 'foreign'? The fact that we are established in San Francisco but have a hyper local team solving problems that are locally relevant? Or that, just like our competitors, we received most of our funding from 'foreign' investors?"
He also wrote that it wants laws that factor in innovations and change technology brings to the sector.
"It matters to us that the laws that are getting framed give riders the choice and drivers the opportunities that make them better off. It also matters to us that regulations apply equally to all," said Rathod.
He also said Uber's application for licence under the Karnataka On-demand Transportation Technology Aggregator Rules, 2016, is yet to be approved, despite making multiple attempts.
Ola, on the other hand, has already got the licence for 100 cars with digital meters, panic buttons and GPS modules.
"Despite this, we are acutely aware that such a licence which only provides a licence for 100 cars and leaves out the vast majority of other cars (estimated at close to 100,000), is not the level playing field that the government seeks to create. This is also precisely why Uber has moved court," Rathod wrote.
Both Ola and Uber, massively funded by foreign private equity firms, have business models that work on the network effect.
The more number of drivers on their platforms get them more number of riders creating a virtuous cycle to build strong and profitable business.
To achieve this, both firms are competing for the same market share by incentivising drivers and offering discounts to users.
The on-demand sector, which Uber pioneered, is a space where the winner takes all with the runner-up being a distant second.
While Uber dominates the market in the US, leaving rival Lyft far behind, in China, the firm lags behind Didi Chuxing.
Both Lyft and Didi are allies of Ola, put together by Softbank, their major investor.
In India, Uber is desperate to score over Ola before it gets too big.