Ola accuses Uber of violating local laws, run business for profit.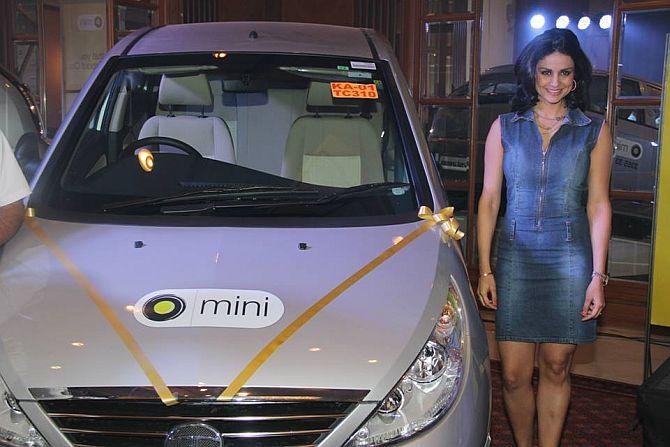 India's largest cab aggregator Ola has accused global rival Uber of violating local laws ahead of a crucial hearing in the Karnataka High Court.
The court on Tuesday will hear a petition by Uber seeking quashing of new rules by the state government that mandate licences and ban surge pricing.
Ola and the Radio Taxi Operators' Association, which has members such as Meru Cabs, have supported the government rules. Uber, which opposes the rules, has called it "anti-constitutional".
In its submission to the court on Monday, Ola said Uber's petition is motivated in an "attempt to bypass the laws of the land by foreign companies who run their operations in this country for profit without due regard for the applicable laws".
Uber said it would not comment immediately.
Last week, Ola got a license under the Karnataka On-Demand Transportation Technology Aggregators Rules, 2016, by complying with physical meters, taxi boards, emergency buttons and GPS on 100 cabs.
Uber has accused the state transport department of being partisan to Ola and rejecting its application despite complying with the norms mandated in the new rules that came into effect in April.
Uber, which sent its application by speed post, was told by the transport department to file it any other transport office in Bengaluru.
Ola says that Uber's rejection was because of non compliance of the requirements under the rules by such aggregators.
It has also cited two services - Uber Commute, that allows individual car owners to drive passengers for a fee, and UberMoto, the two wheeler taxi service that Uber suspended after the transport department seized over 200 bikes for violating norms.
The Motor Vehicles Act 1998 mandates that vehicles for hire should have yellow number plates, drivers having commercial license, and the vehicles should undertake annual fitness certification and pay higher insurance premium.
Both Ola and Uber, are fighting a bitter battle on the streets to gain market share.
Both firms pay incentives to drivers to work on their platform and offer discounts to customers.