The Delhi government has made it clear that the experiment will not be extended beyond January 15.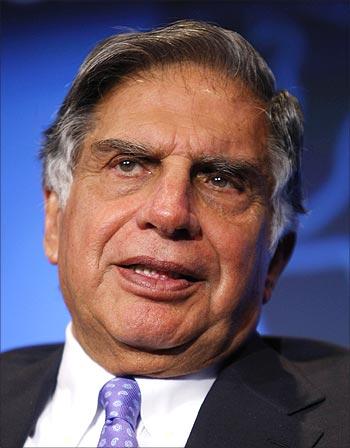 The Odd-Even scheme has worked to an extent in other countries but may require more supporting transport infrastructure here to make travel comfortable for commuters, leading industrialist Ratan Tata said on Monday.
Tata declined to get into the merits of the scheme that is being followed in the capital till January 15, saying that he is not the 'qualified person' to comment on it.
"Even Odd licence plate solution has been tried in other countries. It has worked to some extent. So I am not quick to dismiss it...may be it needs more supporting (transport) infrastructure to make it comfortable to other people to avail it," Tata said.
The Delhi government introduced the Odd-Even formula for fortnight from January 1 to check pollution in the city. Under this scheme private 4-wheeled vehicles bearing registration numbers ending with even number can ply on roads only on even dates like 2,4,6,8,10 from 8 a.m. to 8 p.m.
Similarly, the licence plates of such vehicles ending with odd numbers can run only on odd dates such as 1,2,3,4 and 5. The violators will have to pay a fine of Rs 2,000.
The Delhi government has made it clear that the experiment will not be extended beyond January 15.
Last week, Delhi High Court had asked Delhi government that why cannot the experiment be limited to one week instead of a fortnight after some petitioners pleaded inconvenience caused due to road rationing under their public interest litigations.
The Court on Monday allowed the government to continue the experiment till January 15.
However, the Court told the Delhi government that if in future it wishes to continue the scheme it should take into consideration the issues raised by various petitioners.
A section of residents had raised concerns about inadequate public transport infrastructure to support such type of road rationing to deal with rising level of pollution in the national capital territory.