Few retail shareholders think it is important to attend annual general meetings (AGM). "Our participation does not matter, anyway," many lament. So, the cost of attending, including travel and time, is just not worth the physical presence for many.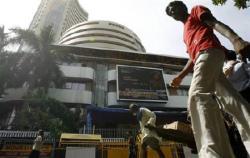 For instance, Nikhil Pise, a 22-year-old investor from Mumbai who owns shares in Hindalco who thinks his shares, worth only Rs 5,000, will not make a difference.
But the market regulator, the Securities and Exchange Board of India (Sebi) thinks even minority shareholders have their rights. Hence the recent guideline that makes it mandatory for the country's top 500 companies on the Bombay Stock Exchange (BSE) to offer the e-voting facility to its shareholders.
Tata Metaliks, an arm of Tata Steel, started using this mechanism when it initiated the e-voting process last year.
The take-off has been slow. Cyrus Khambata, executive vice-president, CDSL, says only 35 companies have registered for the e-voting facility so far.
BIG VS SMALL
Retail shareholding as on June 30, 2012
Company name                         

 in %

Reliance Industrial Infra
42.09
Shri Ashtivinayak
41.24
KS Oils
40.79
Vikas WSP
36.65
Tata Elxsi
33.68
IFCI
33.29
City Union
32.66
Karnataka Bank
31.13
Punj Lloyd
30.28
Development Credit Bank
30.09
"This is because companies will only register as and when they have a postal ballot coming up. However, not many retail investors have signed up. This is because of the lack of awareness in the investor community," he adds. He feels this will become a popular mode with time.
The process: Depositories, such as CDSL and NSDL, will create a database of investors of companies opting for e-voting. Once an investor sends a request, the depositories will communicate his user address and password through post or email.
After the investor receives this login address and password, he can go to the depository website and register for the e-voting facility. He will be prompted to change his password when he logs in the first time.
In future, if an investor wants to use the e-voting facility for another company, he just needs to login with his registered password and vote.
The e-voting platforms have pre-filled forms where shareholders only have to cast their votes.
As a retail investor, you might think only institutions with large shareholding could influence the decision-making of a company.
There are many such deals where institutional investors have voted against big company proposals. For instance, Satyam had to withdraw its proposal to buy majority stake in Maytas after larger investors turned down the proposal.
Prime Database chairman and managing director Prithvi Haldea says shareholder associations can get stakeholders together and urge them to use the e-voting route when it comes to important decisions. Haldea had worked closely in deliberating on and implementing the e-voting process.
Though e-voting is not a substitute for an AGM, it will be useful when companies want to pass special resolutions. By removing the aspect of physical presence, Sebi is ensuring the process is made easier for investors to participate.
Investors' Grievances Forum vice-president Hinesh Doshi says not many are comfortable voting online so far.
"They feel even if they vote, the results will only be announced at the AGM. Even now, people ask for the hard copy of the annual reports when soft copies are easily available," says Doshi.
If there is any important decision to be taken, retail investors can vote for or against a proposal, as a group. This, Doshi says, can be achieved if more investors take to e-voting.
According to shareholding data as on June 30, among the BSE 500 companies, Reliance Industrial Infra has the highest number of retail investors. Of the total free float of the firm, 42.09 per cent of the shares are with retail investors.
In the BSE 500 list of companies, 170 stocks have retail investors' participation of between 42.09 per cent and 10 per cent.
"Now, even non-resident Indians can take part in important decisions that have to be taken through the e-voting route," says CJ George, managing director, Geojit BNP Paribas Financial Services.
"There will be accurate counting of votes, elimination of postal ballots getting lost in-transit and sufficient time for shareholders to vote till the end of the voting cycle," says Haldea.
This is a system that may take time to take off, but it is up to shareholders to make efficient use of it. Till now, as a small stakeholder, you put off participating in decision making, since the process was tedious.
But, now that you have an easier way, you could make full use of it. Who knows, your vote might stop a company from going ahead with something that might erode your money invested with it.