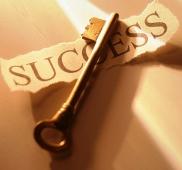 As credit rating agencies get ready to grade business schools, the jury is out on whether the process will be of much use.
In December 2010, Mumbai-based Narsee Monjee Institute of Management Studies received an A*** grading by credit rating agency Crisil.
The institute is now all set to adorn it.
"We will tell the world about it. Its already on our website and now all our advertisements would carry this. We have already communicated it to all our stakeholders.
It has reassured that we are on the right track," said Rajan Saxena, vice chancellor, NMIMS University.
Ditto with S P Jain Institute of Management and Research which has also received A*** grading from Crisil. SP Jain's Dean M L Shrikant, says it was expected and the institute will post the grading on its website for visitors to see and know of its credibility.
As Crisil, the Indian arm of global ratings major Standard & Poor's, gears up for a formal launch of its B-school Grading this week, many management institutes are in the wait and watch mode.
Credit Analysis and Research (Care Ratings), another rating agency will also formally launch its services soon.
The gradings, which B-schools have to volunteer for, will be valid for a year.
The B-schools will be evaluated on an eight point scale including factors like faculty, infrastructure, curriculum, research standards, curriculum and interaction with the industry.
The grading, says Care, would be at the national and state levels, with A*** being the highest, B*** being average and B being the lowest grade.
These agencies have well known academicians and scientists on board to advise them on the grading mechanism.
Care says engineering institutions would be rated for their various degrees or courses.
For instance, an institute may get an A*** for its course in chemical engineering but a B*** in mechanical engineering.
At a later stage medical, law and agriculture institutions may also be included. The Indian Institutes of Management, however, are not enthused.
"IIMs are a brand which no credit rating agency can promote. We were approached by these agencies but we do not think we need a rating," said director from one of the IIMs who did not wish to be quoted.
Rating of B-schools is a unique phenomenon in India. Internationally, B-schools go for accreditations, a trend that is catching up in India too. Accreditation in India, like the world over, is voluntary.
"Even though international accreditations are a time consuming and costly affair, Indian B-schools, including the IIMs prefer to go for it as it puts them among the international B-schools," said the director of a Mumbai-based B-school who has applied for an Association to Advance Collegiate Schools of Business accreditation.
Internationally, there are five recognized
accrediting bodies.
These include: US-based, Association to Advance Collegiate Schools of Business International; European Foundation for Management Development; Association of Management Development Institutions in South Asia and Association of MBAs. AMDISA has formulated the South Asian Quality Accreditation System, Asia's first global accreditation system.
However, getting accreditation from AMBA, EQUIS and AACSB is considered the ultimate goal.
Global accreditation helps B-schools notch up global placements; tie-up with international management schools; get potential international recruiters; student exchange programmes and recruit internationally qualified faculty.
In India, at present, there are two government-run accreditation bodies -- the National Board of Accreditation, constituted by the All India Council for Technical Education and National Assessment and Accreditation Council, an autonomous institution established by the University Grants Commission.
Crisil will also shortly begin the grading process for Great Lakes. When contacted, Crisil however, could not share the number of B-schools it has approached so far.
"Ratings from such independent bodies will strengthen our credentials. It will help in popular perception. Other rankings merely confuse you," said Professor S Sriram, executive director, Great Lakes Institute of Management, Chennai.
The process of grading will involve the officials of rating agencies spending time on the campus and interacting with faculty, students, alumni and recruiters before coming out with a grade.
"Ratings will provide parents and students value added information to zero in on good institutes on specific course basis. Care ratings will offer ratings to an entire gamut of education institutions," said Rajesh Mokashi, deputy managing director, Care Ratings.
Care has been rating maritime training institution for the past five years. Crisil and Care would be charging anywhere between Rs 500,000-10 lakhs (Rs 1 million) to these management institutions for the grading process.
The agencies however, say management institutes, are providing discounts at present.
"The charge quoted to us was about Rs 800,000-10 lakhs (Rs 1 million). But we had to bargain hard with the agency that approached us. We finally managed it all in Rs 300,00," said the director of an institute who did not wish to be quoted.
Cost aside, experts say pitfall of this process is its voluntary nature.
"Since its not mandatory, it may end up as another NBA or NAAC," said a Delhi-based education analyst.