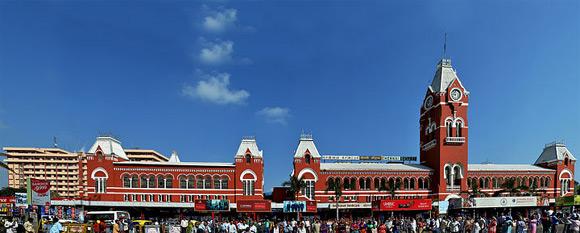 Waiting to board a train at Chennai Central would no more be a dull experience, as the busiest railway terminus in South India is now offering free Wi-Fi Internet access to laptops and mobile phones.
Railway Minister Sadananda Gowda inaugurated the WiFi facility at Chennai Central on Friday and checked it using his mobile phone.
Initially, the facility, which is being implemented on a pilot basis, offers wireless internet access for upto 30 minutes to users in their laptops, mobile phones and iPads.
Later, Gowda visited Royapuram Railway Station, the oldest terminus in South India, to review the possibility of making it the third terminus for Chennai.
He said though the government has in principle accepted to make Royapuram a terminus, there were some glitches in its implementation, for which the Railways would work with the state government authorities.