N Ganapathy Subramaniam further said TCS has signed deals worth over $6 billion in a matter of just 2-3 weeks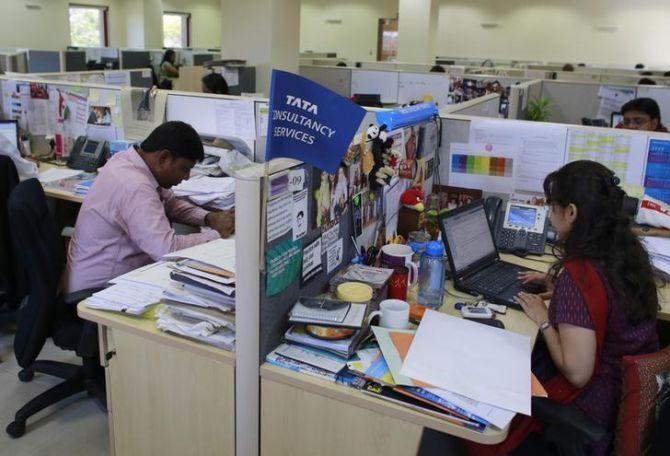 Describing TCS as much more than India's biggest IT exporter, its COO N Ganapathy Subramaniam has said the world's biggest corporations consider it a 'strategic partner' for helping them run and transform their operations -- a standing that has helped the firm sign deals worth over $6 billion within a matter of 2-3 weeks.
Subramaniam, who is known as NGS within the company and was here to attend the World Economic Forum (WEF) Annual Meeting, said these deals may have come around the same time, but a lot went through in getting these deals and as always the company put all its capabilities in getting them.
In a free-wheeling interview here, Subramaniam told PTI that Tata Consultancy Services remains the country's biggest IT exporter in terms of revenue, but it is way beyond the exports.
"The world's largest corporations rely on TCS to run their operations. In that sense, in every meeting I had in Davos, they have repeatedly said you are a strategic partner for us.
"Without you we would not have survived. They thank us for the flexibility, for listening to them and for responding to them.
"That means something as you do not get customers to say that unless you have demonstrated it to them and you have it in your DNA," said Subramaniam, who has been with TCS for 35 years and has held several leadership positions.
"So, to me, it is not about being number one IT exporter or things like that.
What matters is am I being loved, am I being valued, these are the questions I ask and these testimonials give me the biggest satisfaction," he said.
He further said TCS has signed deals worth over $6 billion in a matter of just 2-3 weeks, but quickly qualified this sentence to say it is just that all of them landed around the same time.
"All are long-term deals and all are very very important and transformational deals. And most of these deals, the customers will have to report it to their regulators.
"That shows the intensity of the work and how critical it is for these customers.
"These are transformational deals regarding running their operations, or changing or transforming their operations," he said.
The IT industry veteran said these deals cut across industries and geographies, including in the UK and the US and have a whole lot of digital component in them.
"It takes time to secure such deals and behind each one of these deals, so much work went through.
"All capabilities of TCS need to come together to win these deals. It is just that all these deals came together around the same time, but a lot of work was going on their for quite some time," he added.
Part of India's largest conglomerate Tata Group, TCS has close to 400,000 consultants across 46 countries and generated consolidated revenues of $17.6 billion in the last fiscal.
Photograph: Danish Siddiqui/Reuters