In spite of that the founders never voted against any resolution, those who differed abstained.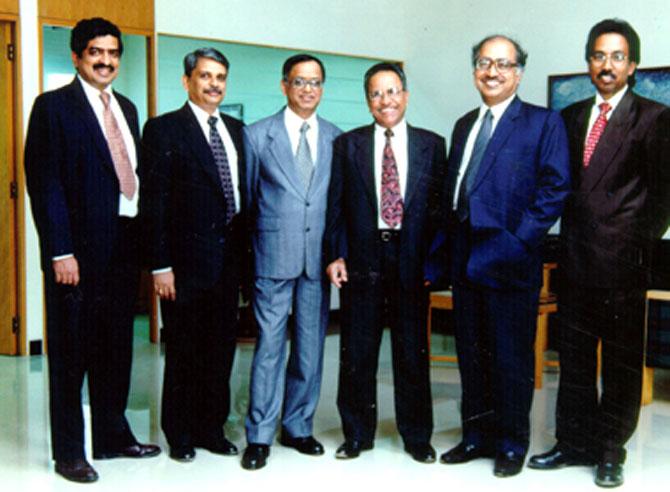 As a leadership crisis continues at Infosys, an investor advisory firm said on Wednesday that the IT firm's founders have not always been in sync with each other and N R Narayana Murthy's public criticism of the management may not necessarily represent that of the entire promoter group.
Citing the voting pattern of promoters on various management proposals that have faced criticism in the past three years, Institutional Investor Advisory Services (IiAS) said the founders have never voted against any resolution.
"In case they do not acquiesce with what the management proposes, they express their unhappiness by abstaining; all the while vocalisation their reservation," it said.
The report comes amid a tussle between some of Infosys founders, including N R Narayana Murthy, and the management over a range of issues like alleged corporate governance lapses at the firm, higher compensation paid to ex-CEO Vishal Sikka and severance package extended to certain former executives.
Vishal Sikka, the first non-founder CEO of Infosys, resigned on August 18 from the company following months of acrimony with high-profile founders, led by Narayana Murthy, citing "malicious" and "personal attacks" on him.
While Sikka did not name Murthy for his exit, the board of the $10 billion firm blamed him for "continuous assault" through "factually inaccurate" and "already-disproved rumours" for the sudden resignation "despite strong board support".
Murthy, who left all board positions at Infosys before Sikka began his five-year term in August 2014, launched a counter-offensive saying that all he wanted as a shareholder was good governance and had neither questioned Sikka's work nor sought money or position for his children.
IiAS said the voting pattern of promoters' shares in resolutions presented by the company over the past 36 months is "unmistakable evidence" of an internal difference of opinion.
Not all founders vote on all resolutions suggesting that they are not always in sync with each other, the investor advisory firm said.
"Therefore, one could well conclude that not all promoters share Narayana Murthy's concerns or even support his public criticism of the company and its board," it said.
According to IiAS, the voting over this 36-month period shows that even as the public debate over Sikka and the board's behaviour raged, another discussion was taking place, away from the bright lights.
"And just like there have been strong but opposing views regarding all decisions in public, the founders too have been at odds," IiAS added.
Image: Infosys founders (Left to right): Nandan Nilekani, S Gopalakrishnan, N R Narayana Murthy, K Dinesh, N S Raghavan and S D Shibulal. Photograph: Kind courtesy, Infosys Technologies