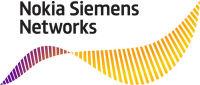 Nokia Siemens Networks, a provider of fixed and wireless telecom gear, is exploring options to sell a controlling stake in the firm, which could be worth about $2 billion, says a media report.
The company, a 50:50 joint venture between Finnish mobile phone maker Nokia Corp and engineering giant Siemen AG, is now facing a string of losses and shrinking customer base.
"Nokia Siemens Networks is considering selling a controlling stake in the four-year-old venture, which could be worth about $2 billion based on a 51 per cent stake,"
The Wall Street Journal
reported citing a source.
The report said that it is exploring options as private-equity
firms renew interest in the company.
Nokia Siemens Networks has lost money since its founding, weighing down both its parents, the journal said. The joint venture officially ends in 2013.
Attributing to spokesperson, the report said that both Nokia and Siemens are committed to the joint venture until 2013.
Besides, another factor for the stake sale could be AT&T Inc's proposed acquisition of T-Mobile USA, the daily noted.
AT&T is one of its major US customers.
Earlier, NSN was reportedly in talks with several buyout firms, including Gores Group, KKR, TPG and Blackstone Group for offloading its minority stake of up to 30 per cent in exchange for a cash infusion of at least $1 billion.