RBI is concerned over delays in addressing chargeback issues

After the renewed security concerns at automated teller machines (ATMs), the Reserve Bank of India (RBI) has flagged a problem with chargeback — money debited from accounts without cash dispensation at the time of withdrawal. Delays in returning money for disputed transactions have also come under RBI's scanner.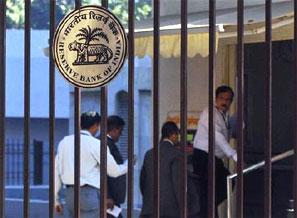 The number of complaints about chargeback at ATMs are substantial, about 3,000 a day (or 90,000 a month), according to A P Hota, the National Payments Corporation of India (NPCI) managing director and chief executive. NPCI is a body set up as an umbrella institution for all retail payments in the country. Hota said NPCI and RBI were not happy at the state of affairs (number of instances and the dispute resolution process).

The incidence of chargeback complaints is about 0.031 per cent and it could be brought down to 0.010 per cent, according to NPCI's estimates.

Acknowledging RBI's concerns, Sangeet Shukla, senior advisor (risk) at Indian Banks' Association (IBA), said incidence had come down in recent years. RBI's worry is on three counts — customer grievances, system integrity and time taken (delays) to correct the transactions.

The ATM segment in India has grown at a compounded annual rate of 26.8 per cent over 2008-13. The number of ATM terminals reached nearly 114,000 by March 2013. Hota said it was 137,000 at end-October and the assessed requirement was 400,000.
Transactions using cards for Direct Benefits Transfer schemes are expected to grow substantially in the days to come.
While amounts involved in ATM transactions might be low, these are important for those whose earnings are meagre. Problems in these such as faults and delay in restoring money to the card-holders would hit the users hard, Hota said. He added that State Bank of India and Axis Bank had a good record on chargebacks.
Meanwhile, after the stabbing and robbery of a woman at a Corporation Bank ATM in Bangalore last month, many state governments are insisting on security guards round the clock at these. Worried over a sharp rise in the cost of maintaining the ATMs due to security issues, banks have sought an increase in the transaction charges to cover this. IBA, the lenders' body, is expected to approach RBI soon with a proposal for a revision.
The issue of providing 24-hour security could also impact the expansion plans for white-label ATMs. A top executive of an ATM deployer said: "We are grappling with the thin margins' issue. With a move by police to insist on a guard at each ATM, we have one more cost, of at least Rs 30,000 a month, to grapple with."