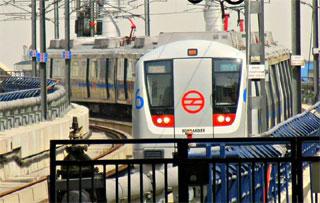 Mumbai commuters using the 11.4 km Metro between Ghatkopar and Versova will have to shell out more for their journey. The Bombay high court on Thursday allowed Reliance Infrastructure (R Infra) led Mumbai Metro One Private Limited (MMOPL) to charge higher fares ranging between Rs 10 and 40. This will mean that the fares may double in some cases as the current fare band is between Rs 10 and Rs 20. MMOPL had started operations of Metro service on June 8.
Maharashtra government and the state undertaking Mumbai Metropolitan Region Development Authority (MMRDA) had approached the high court challenging the higher fares. The court said the Fare Fixation Committee (FFC) will have necessary powers to revise fares and allowed FFC to take a decision in this regard in three months beginning January 31.
R-Infra in its argument had told the high court that it was losing upto Rs 85 lakh a day despite being used by nearly 250,000 commuters because the government wanted to cap the fare at Rs 13 for the longest distance. However, MMOPL said even the fares of Rs 10 to 40 will lead to a daily loss in excess of Rs 62 lakh (Rs 6.2 million).
The division bench said granting stay to Thursday's order till January 31 would mean loss of Rs 23 lakh (Rs 2.3 million) for 23 days, which is over Rs 5 crore. On the other hand, MMRDA, which is the state town planning agency, had said the R Infra led consortium had agreed on the structure whereby fares were to be Rs 9 (up to 3 km), Rs 11 (from 3 to 8 km) and Rs 13 (for more than 8 km). MMOPL had however, fixed the initial fares as Rs 10, Rs 20, Rs 30 and Rs 40.
MMRDA spokesman said ''The Division Bench of the Bombay high court directed the Central Government to appoint Fare Fixation Committee before January 31, 2015 to discuss tariff for different distances on the 11.4-km Versova-Andheri-Ghatkopar Metro corridor. The Division Bench further observed that such Fare Fixation Committee will decide appropriate tariff within a period of three months from its appointment. Meanwhile, Reliance Infra have been allowed to increase fare ranging between Rs 10 and Rs 40.''
MMRDA, which is the stakeholder in the R Infra led consortium, had earlier filed petition against R Infra challenging the fares. However, a single judge bench on June 24 had dismissed MMRDA's petition. Subsequently, MMRDA had appealed the order before the division bench led by the chief justice.