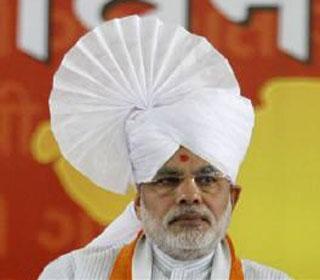 A day before Narendra Modi was due to launch his ambitious "Make in India" campaign, India's top court dealt a hefty blow to the Prime Minister's manufacturing drive.
The Indian Supreme Court has decided to take away mines that produce 9 percent of the country's coal from their current owners - power, metal and cement companies. The September 24 verdict, the harshest possible punishment in the two-year-old "Coalgate" scandal, could make an acute energy shortage worse.
All but four of the 218 mines awarded to companies like Jindal Steel & Power and aluminium maker Hindalco will return to the state until they are properly auctioned, the court said. The two-decade-old practice of allotting these public assets without competitive bidding had cost the exchequer $33 billion, the government's auditor said in 2012.
The judges' order will create several challenges. For one, it's unlikely the government will be able to start auctions within the six-month grace period that the court has allowed for the 42 mines that are currently operating. Come April 1, they will slip under Coal India's control. Even temporarily strengthening the dominant - but highly inefficient - state-run miner's clout is a backward step.
If current mine owners cannot rely on Coal India, they will turn to overseas sources. In the worst-case scenario, India's thermal coal imports could shoot up by a third in the next fiscal year, swelling the trade deficit just as the US Federal Reserve is getting ready to raise interest rates. That would weaken the rupee and hurt companies with dollar debt.
Then there are industrial projects that won't take off because some of the allotted mines that were about to start production will revert to the government's custody. Indian banks, which have extended $10 to $12 billion in financing to power, steel and coal projects, could see their bad loans bloat further.
The judiciary has sent a strong message against crony capitalism. It has also added urgency to a long-pending overhaul of India's mining and energy industries. If Modi does not rise to the challenge, the manufacturing revival he is betting on may not materialise.
Andy Mukherjee is Reuters Breakingviews columnist. The opinions expressed are his own.