Mistry is not the first Tata bigwig to be ousted and Tata is not the only big name which saw a doyen or two leave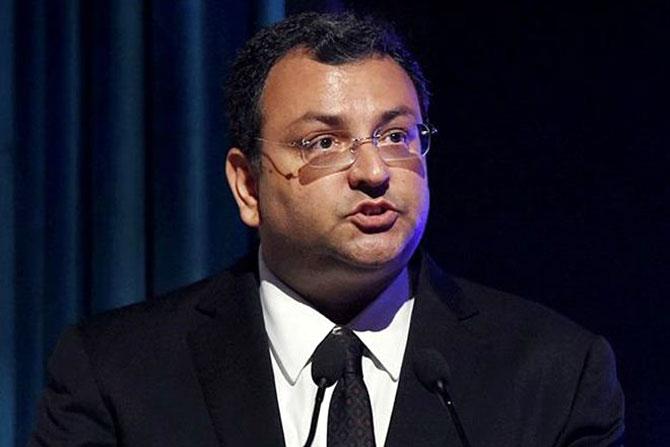 Cyrus Pallonji Mistry was ousted by the board of directors of Tata Sons, the holding company of the Tata group, as the chairman of the conglomerate on Monday, in a shock move which saw Tata Trusts Chairman Ratan Tata returning as the interim chairman for four months.
In a letter written by Ratan Tata to the employees of Tata Group, his return as chairman was explained to be "in the interest of the stability of and reassurance to the India's largest conglomerate...".
However, Mistry is not the first Tata bigwig to be ousted and Tata is not the only big name which saw a doyen or two leave.
Ajit Kerkar: In 1997, Ajit Kerkar was ousted as director of Indian Hotels and Ratan Tata took charge as chairman of the company. Kerkar's ouster came after a controversial management battle, according to reports from the time.
Speaking to shareholders after the change in management, Ratan Tata did acknowledge Kerkar's contribution to Indian Hotels but went on to accuse him of misusing his position and committing several irregularities.
Tata had explained to shareholders that Kerkar had not been fulfilling his responsibilities.
Rustomji Homusji Mody (AKA Russi Mody): Perhaps the biggest name on the list, Russi Mody, was ousted as chairman of TISCO, now Tata Steel Ltd, in 1993. Then too the shake up was initiated by Ratan Tata.
A Forbes India article written in memory of Mody recounts how he was ousted after he found himself in opposition to Ratan Tata's vision for the group.
The article said that "there was no place for satraps like Mody" in the vision that Ratan Tata had for the Tata Group.
After a boardroom tussle, in which Mody had attempted to appoint his adopted son Aditya Kashyap as the joint managing director, Mody and Kashyap were forced to resign.
Darbari Seth: In 1994, Darbari Seth, who had headed Tata Chemicals, stepped down. Seth's exit came amid Ratan Tata's bid to enforce his authority, an article from The Hindu, written to commemorate Ratan Tata's years with the group as Mistry took over, explains.
The article said, "...these gentlemen (Kerkar, Mody and Seth) resented the imposition of a group mandate imposed by someone (Ratan Tata) to whom each thought he had lost the race for chairmanship of the group."
Rajan Pillai: Moving away from the Tatas, another Indian household name, Britannia, has seen bitter ownership battles.
Rajan Pillai, who became the head of Britannia in the 1980s, was ousted by textile tycoon Nusli Wadia in 1993.
Pillai had brought French food company Danone as an equal partner into Britannia towards the end of the 1980s, with the firm holding a 38 per cent stake.
But the French company felt Pillai was defrauding Britannia. Pillai's lieutenant, Sunil Alagh, who was chief executive of Britannia, also switched sides.
Danone, along with Wadia, wrested Pillai's 38 per cent stake in the company, forcing him to cede control of Britannia.
Pillai was dead two years later, having succumbed to liver cirrhosis in Delhi's Tihar Jail while awaiting extradition to Singapore on charges of cheating.
Sunil K Alagh: Alagh, the erstwhile subordinate of Rajan Pillai, would also be sacked by the board of directors of Britannia Industries from his position of managing director in 2003.
"The decision to terminate Mr Alagh even after he announced his decision to resign at the end of his present term indicates a major hardening of stand on the part of the company's board," said a Times of India report from back then citing sources close to the company.
While the report said that the company refused to cite any specific reasons for Alagh's termination, as reported earlier by Business Standard though, Wadia had sacked Alagh for allegedly misusing company money.
Photograph: PTI Photo.