At present, laws on wages do not cover workers getting a monthly wage of more than Rs 18,000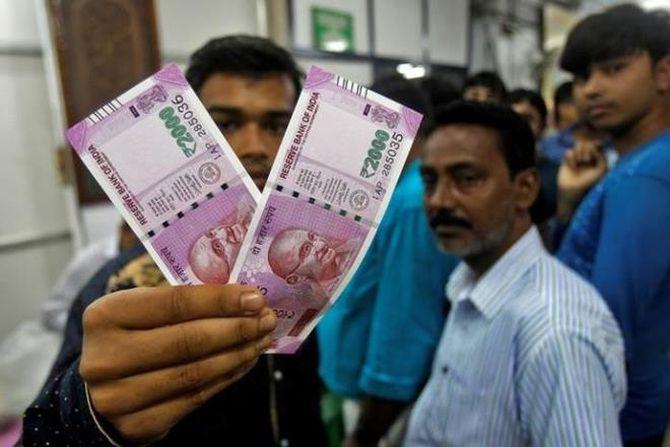 The Cabinet on Wednesday approved a proposal that will give all employees the right to a minimum wage.
The Code on Wages Bill, which will ensure universal minimum wage for all industries and workers, has already been approved by Finance Minister Arun Jaitley-led inter-ministerial panel on labour.
The Code on Wages Bill also seeks to empower the Centre to set a minimum wage across sectors, and states will have to adhere to that.
However, states will be able to provide a higher minimum wage than that fixed by the central government as labour is in the concurrent list.
The proposed legislation is expected to benefit more than 40 million employees.
Once the Bill concerned is approved, even workers getting monthly pay of higher than Rs 18,000 would be legally entitled to a minimum wage.
At present, laws on wages do not cover workers getting a monthly wage of more than Rs 18,000.
The minimum wage will be applicable to all classes of workers. As of now, this is applicable on scheduled industries or establishments.
Under the Code on Wages, the labour ministry plans to streamline the definition of wages by amalgamating four wage-related statutes.
These include the Minimum Wages Act, 1948; the Payment of Wages Act, 1936; the Payment of Bonus Act, 1965, and the Equal Remuneration Act, 1976.
At present, there are about half a dozen definitions of wages in various Acts.
There could be a difference of 10-30 per cent in the wages paid in one region to the other.
The level of development, economic prosperity, and standard of living, apart from costs of rent, food and transport, are considered before deciding the final compensation of a worker.
For instance, average wages in Mumbai are almost 30 per cent higher than those in Kolkata due to the higher cost of food and house rent.
The Centre and states have now set minimum wages for various categories of workers.
The Centre wants to club around 40 labour laws into five and all wage-related laws will be part of a wage code.
Photograph: Reuters