What really transpired when Modi went to Facebook HQ last September...
When Prime Minister Narendra Modi held a town hall at Facebook headquarters in Menlo Park, Calfornia, in September 2015, what struck everyone was the easy camaraderie between him and Facebook founder Mark Zuckerberg who even changed his DP to the Indian tricolour and posted: 'I changed my profile picture to support Digital India, the Indian government's effort to connect rural communities to the Internet and give people access to more services online.'
It was then assumed, given this show of bonhomie between Modi, leader of the world's largest offline community, India, with his online counterpart, Zuckerberg (whose Facebook in August 2015 reported over one billion visitors on one single day), Free Basics, the latter's dream project, would be greenlit in India.
Alas for Mark! The Telecom Regulatory Authority of India's latest recommendations, barring any differential pricing for Internet access in India, has nixed Zuckerberg's most ambitious initiative.
But, says a resident wag, this development was nothing new, and had been announced by Modi in Menlo Park last year itself, but everyone missed it because no one read the pradhan mantri's lips.
Here, he offers a look into what Modi really said at the Facebook HQ.
---
When Modi and Mark had a private moment...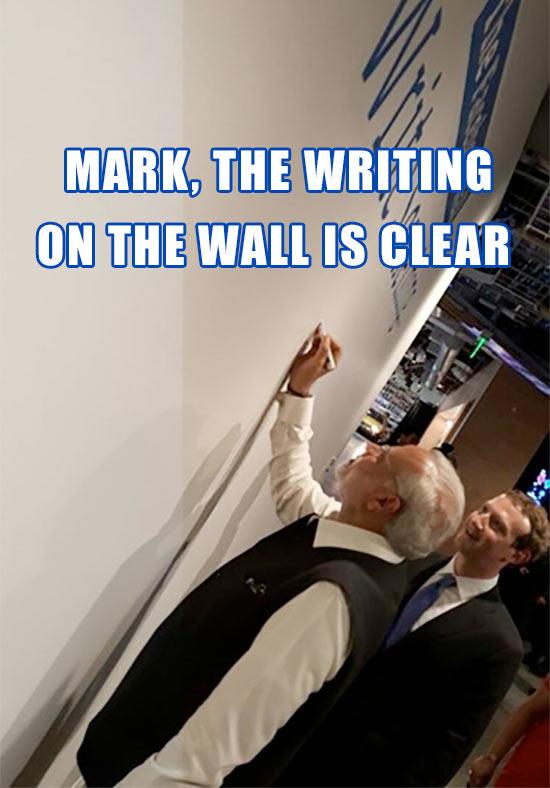 But it almost drove NaMo to tears...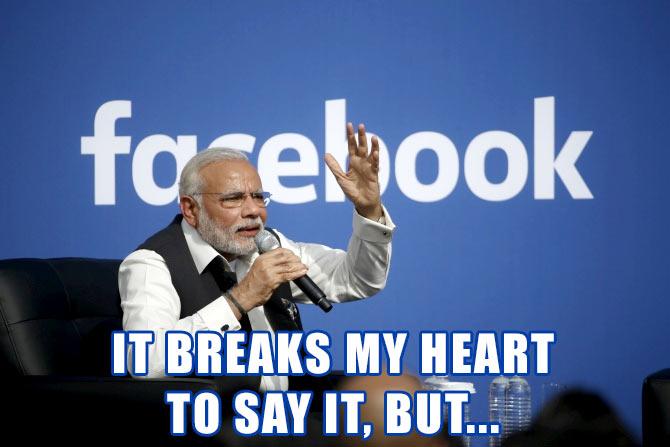 Nevertheless, the message had to be conveyed...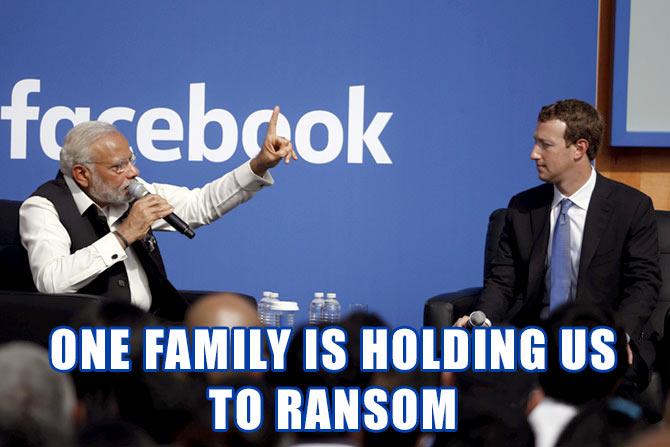 That's that, but no hard feelings, okay?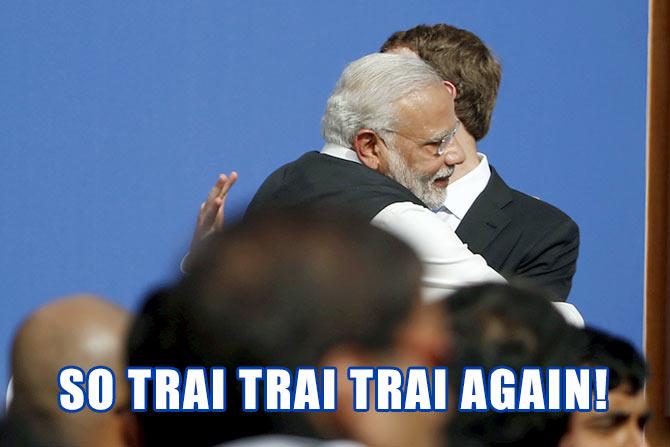 And Mark puts on a brave front...