Measure to be implemented in metros first, followed by state capitals, district HQs and rest of country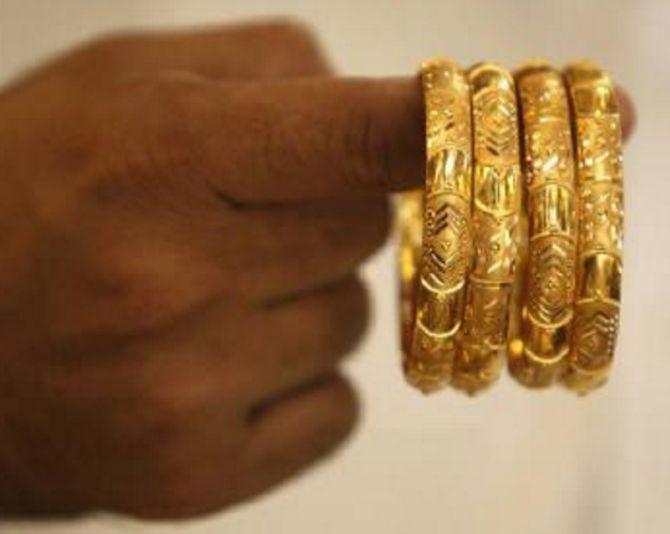 Mandatory hallmarking of gold jewellery will become a reality any time during the next quarter, that is, from financial year 2018-19, if the government decides to go ahead with it.
The Bureau of Indian Standard has submitted rules under the amended BIS Act enacted two years ago, to the law ministry, which is understood to have cleared them.
The matter now lies with Ministry of Consumer Affairs.
Jewellery hallmarking was also recommended by the Niti Aayog panel on comprehensive gold policy, and sources say the government is likely to go ahead with the measure irrespective of when decisions on other aspects of the policy are taken.
Consumer affairs minister Ram Vilas Paswan had said on several occasions in the past, that hallmarking would be implemented soon.
According to the rules, three categories of purity -- 22 carat, 18 carat and 14 carat -- will be hallmarked by designated centres.
The demand from some states such as Maharashtra, for hallmarking 23-carat jewellery, will be taken up at a later stage, sources said.
The Niti Aayog panel, in its report submitted to the finance minister last month, had recommended that mandatory hallmarking be a well thought-out process, focusing on ease of doing business.
Sources say the committee did not favour limiting hallmarking to three categories of putity, and was also against having fewer Assaying and Hallmarking Centres (AHCs).
It also opposed the idea of holding jewellers responsible for purity hallmarked by AHCs.
Harshad Ajmera, President of the Indian Association of Hallmarking Centres says, "There are 566 hallmarking centres across country and an adequate number in jewellery-making hubs across country.
"All the centres put together are operating at 20 per cent average capacity and there is enough scope to accommodate higher workload if hallmarking is made mandatory."
Sources said that 100 more applications for setting up hallmarking centres are currently being examined by BIS. Under the new rules, jewellers have to obtain licences from BIS.
So far less than 10 per cent, or around 25,000 jewelers, have been able to get one and 10 bullion refineries have also taken a licence.
Sources say BIS is also examining an online process of providing licences to jewellers to ensure faster clearance of applications once hallmarking kicks in.
According to the committee's proposal, 22 major cities will initially be covered, after which it will be the turn of state capitals and district headquarters.
Thereafter, hallmarking will be made mandatory in the rest of the country.
In order to improve logistics for hallmarking, BIS is considering approving some firms experienced in handling transport of valuables.
That will instil confidence in jewellers, who will then send their ornaments for certification.
Photograph: Akhtar Soomro/Reuters