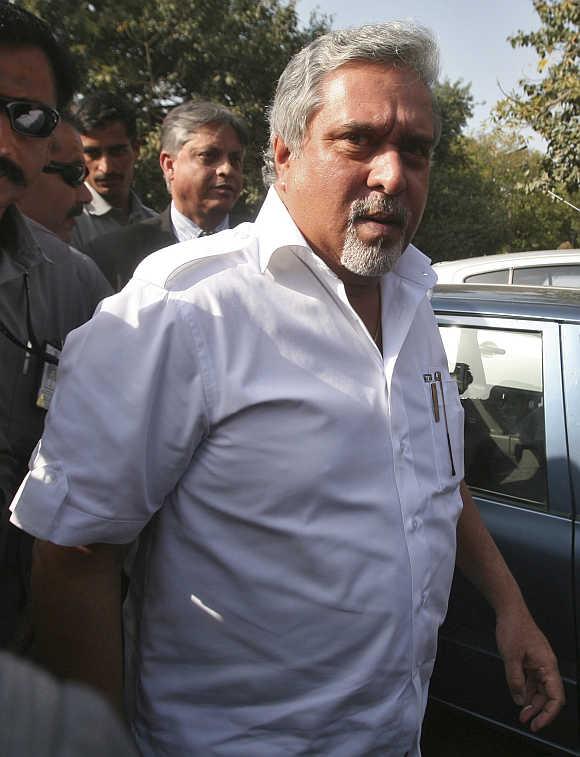 With liquor giant United Spirits asking its own Chairman Vijay Mallya to quit, markets watchdog Sebi and other regulatory agencies have begun looking into suspected irregularities at the company, including about the alleged fund diversion and disclosure-related lapses.
United Spirits Ltd (USL), in which Mallya-led UB Group has sold controlling stake to UK-based Diageo Plc, asked Mallya to step down as Chairman and Director after an inquiry revealed fund diversion in the past to various UB Group firms including the now-defunct aviation venture Kingfisher.
While Mallya has rejected the demand and the charges, USL said its board has decided to go to the shareholders if he refuses to step down. Irregularities have been alleged in the past transactions entered into by USL between 2010 to 2013 with UB group firms.
Top officials said Sebi will look into all possible violations at USL, as also at other UB Group entities some of which happen to be separately listed companies and others form part of the promoter groups. The role of some individuals, including Mallya's, will also be looked into.
The alleged lapses, including about fund diversion, also amount to violation of the Companies Act and the issue could also be separately probed by the Corporate Affairs Ministry, while accounting watchdog ICAI may look into the auditors' role to ascertain whether there were any lapses on their part.
USL said that it is also providing its auditors a copy of the inquiry report, including the inputs and expert advice of the independent advisers and specialists, as well as the communications received from concerned directors.
Some of the UB group entities are already under the regulatory glare for various violations, including about the listing norms, for failing to make mandatory disclosures.
USL said last night that "various improprieties and legal violations" were found in its inquiry into loans worth Rs 1,337 crore given by the company to UB Group firms.
The inquiry, which also involved PwC conducting a forensic probe, revealed that between 2010 and 2013, funds involved in many transactions were diverted from the company and/or its subsidiaries to certain UB Group companies, including in particular, Kingfisher Airlines Ltd.
USL is also initiating necessary steps for recovery of the diverted funds while the role of individuals would be determined by the authorities concerned to whom the company will report all transactions.
Internal action would be taken against other employees found to be involved in the matter. "... without making any determination as to fault or culpability, directors noted that they had lost confidence in Vijay Mallya continuing in his role as a director and as chairman and therefore, the Board called upon Mallya to resign forthwith as a director and as the Chairman of the Board and step down from his positions in the company's subsidiaries," USL said.