High visa processing fees, social security issues and the decision by Administrative Appeals Office to reapply for H1B on location change make life tougher for highly skilled professionals from India, Nasscom chief BVR Mohan Reddy tells Ritu Jha/Rediff.com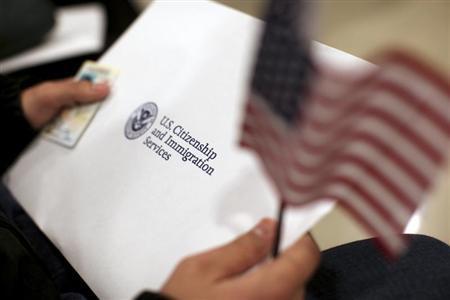 At a time when the US government is talking about having liberal H-1B visa norms, there seems to be disappointment in a few corners about the harrowing experience Indians go through while working in any city in the US.
Be it high visa processing fees, social security issues and the decision by Administrative Appeals Office to reapply for H1B on location change, it makes life tougher for highly skilled professionals from India, believes BVR Mohan Reddy (pictured below), chairman, National Association of Software and Services Companies, the trade association of Indian I-T industry. "Visa issues are still a
challenge and has become unbearable. So we have to address those issues," he told Rediff.com.
Reddy, who was in California to attend the two-day TiEcon Disruptive Entrepreneurship conference on May 15-16, spoke on the increasing menace that Indians working in the US face while applying for an H1B visa.
On the sidelines of the conference, Reddy, reacting to the US government asking employers to reapply for H1B visa every time the employee changes the location, told Rediff.com it was "unfair". "There is no logic to it and it slows down the business. So what the government is trying to say you have to bring one more guy on H1B visa. It hampers the business, I do not agree with it," he said, reacting to the April 9 decision by the AAO office that said, 'when there is a material change in the terms and conditions of employment, the petitioner must file an amended or new H-1B petition with the corresponding labour condition application'.
Explaining how grim the situation can be, Reddy gave an example of one of his clients, Pratt & Whitney, which has its corporate office in East Hartford and hence one of the employees got an H1B on that address, but thereafter the official shifted to the firm's Texas office. So this person has to move, there. "Could I say my client no you cannot move him because he is permanently fixed here and this way I will lose my business. So that's not fair at all," Reddy said.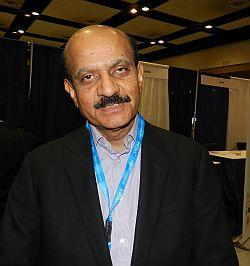 On allegations that offshoring jobs to India is a threat to the local workforce in the US, Reddy said his firm Cyient has around 14,000 employees of whom nearly 3,000 are spread across nations. The company employees around 1,800 employees in the US of whom hardly 400 are from India. So it has created local employment by hiring 1400, it has not only created employment back in India.

"My customers Boeing, Pratt & Whitney and Airbus, have benefited, there's more recruitment because the cost became much more efficient.
So therefore you cannot say giving visa or outsourcing is bad," Reddy said, and reiterated, "It will benefit our customers."
"The reason why we bring people from India is because there are not many skilled technicians in the US. If we get the right resource here we will not bring it from India," Reddy said while agreeing that the industry will suffer if the right talent is not picked up by it.
Reddy also pointed to the social security issue and stressed on the pending totalisation agreement.
Whereas the H1B visa says the holder cannot be here more than six years in all (two blocks of three years), "I believe if you want to start drawing it (social security) down you have to be here for 40 consecutive quarters. That means for 10 years you have to be on the payroll in this country -- you are conflicting with each other," said Reddy.

"But a visa cannot be given for more than six years and all these years you collect the money, which doesn't go to anybody. So the employee is losing, the employer is losing but if you look at social security, the company pay for it to the employee. So we are trying to get down to a totalisation treaty to make sure we already have social security, which you can pay in India, in Indian salary and when they come here they will get benefited," said Reddy.
"Elimination will be a challenge so we are saying pay one social security and that is enough," Reddy said.