The raging storm simply refuses to quell.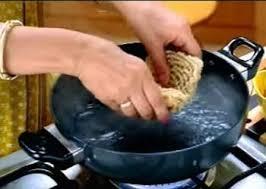 Even after Nestlé has pulled back its stocks, Brand Maggi finds itself flailing in a maelstrom.
Sales have collapsed and stock prices have plumetted and it seems as if there is no light at the end of the tunnel for Nestlé. How can it steer its way back?
It needs to take a deep breath and study what other brands did when they had regulators breathing down their books. In recent months, another brand under severe regulatory scrutiny has been the taxi-hailing app Uber.
The December 2014 rape of a female passenger by an Uber cab driver crippled services of the app-based taxi aggregator in the national capital for a few months following a ban by the local government.
Confidence in the brand was severely dented following the episode, exposing flaws in Uber's processes and systems and causing one and all, more so women, to believe that the start-up was taking its consumers for granted in a market it considered key.
In its aftermath, the US-based start-up has attempted to streamline its processes, screening drivers more closely and putting them through training and gender sensitisation programmes.
While its regulatory hurdles continue (a fresh application for licence was rejected by the Delhi government last week), the company recently appointed a country head for India -- Amit Jain -- in a first (no other market has a country head).
Brand experts say that what is required in the event of a crisis is complete transparency.
"You have to be honest with yourself, the consumer as well as regulators. If you are right, you should communicate it.
"If you are wrong, you should admit it," Harish Bijoor, chief executive, Harish Bijoor Consults, says.
Direct communication works, especially if the company is brutally honest about where it went wrong and what it is doing to change as the example of Cadbury shows. (see box)
Acknowledge the mistake and communicate openly say experts, Uber's country head is expected to do just that as well as deal with all its regulatory issues.
As Uber puts its chequered past behind it (the start-up came to India 18 months ago), some others have not quite been able to raise their heads after a crippling crisis.
A classic case in point: Malaysian Airlines. Its new Chief Executive Christoph Mueller said earlier this week that the airline was 'technically bankrupt' -- a year after the operator was rocked by two disasters -- the disappearance of MH370 in March and the shooting down of MH17 in July.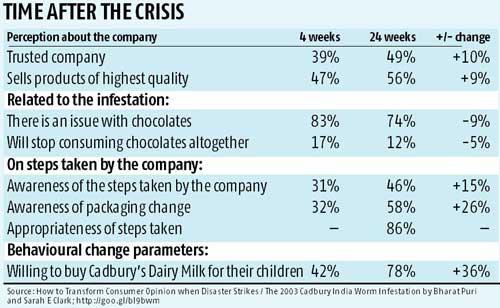 While Mueller emphasised that the airline's troubles had begun earlier than these two disasters unfolded, experts think otherwise.
Malaysian Airlines has somehow not been able to rid itself of the tag of being a jinxed airline, they say.
The airline recorded its worst quarterly loss in three years in November 2014.
Closer home, Adlabs Imagica was rocked by bad press last year when a roller coaster ride at its theme park near Mumbai caused severe injury to a few people.
Aspersions (and rightly so) were cast over safety standards.
Imagica in the aftermath of the episode beefed up its safety standards and switched its attention to new rides to continue driving footfalls to the park.
It also ramped up advertising. It seemed to work but a recent case of a girl drowning during a water-based ride at the park has brought back the fears. And so the fire rages on.
THE CADBURY WAY
In 2003, Cadbury India found itself in a sticky pickle.
Worms had been found in its flagship Cadbury's Dairy Milk chocolate bar just before Diwali, its busiest season of the year; fresh stocks had just been dispatched when a correspondent from a television channel called in with the news.
The company had never faced such a crisis since the time it set up in India in 1948. While it did take some time to swing into damage control and then recovery mode, its efforts paid off handsomely.
Nestlé, which finds itself in a similar if not worse situation today, could draw some lessons.
What did it do?
According to a 2012 case study that was done for The Fletcher School, Tufts University and CEME (Center for Emerging Market Enterprises) by Bharat Puri (Krafts Foods) and Sarah E Clark (The Fletcher School) Cadbury focused on its communication and developed three key messages it wanted to convey to its customers:
Infestation was a storage problem;
It was safe to eat Cadbury chocolates; and
Consumers must exercise the same care in purchasing a chocolate as they would when buying any food item.
As a result, the study says, by June 2004, the intention to consume and gift Cadbury had returned to pre-incident levels. Consumer confidence in the brand was back.
Cadbury's success, the authors say, was because of a committed and empowered local leadership team.
Decision-making was kept centred in India, and the Mumbai team only brought in individuals outside of India on an as-needed basis the study says.
The results are there for all to see and learn from.
ON THE BACKFOOT
Many big food companies have run afoul of food inspection agencies, religious groups and health activists in the recent past:
CADBURY - 2003
SCARE: Worms were allegedly found in Cadbury's Dairy Milk chocolate bars in Maharashtra and then, in other states
IMPACT: Sales were reported to have fallen by 30 per cent during the festive season (Diwali) but picked up by May
DAMAGE CONTROL: Around Rs 15 crore (Rs 150 billion) invested in new packaging; Amitabh Bachchan roped in as brand ambassador
PEPSI/COKE - 2006
CONTROVERSY: The Centre for Science & Environment ran tests in its laboratories and found Pepsi and Coca-Cola allegedly contained 24 times higher than permitted pesticides levels.
A ban was imposed in most of the states in India
IMPACT: Widespread panic and outrage and sales were affected
DAMAGE CONTROL: Findings challenged in ads and Coke offered guided tours of its factories
SUBWAY - 2011
CONTROVERSY: A customer in Mumbai allegedly reported a worm in her chicken tikka sandwich and, then again one in Hyderabad in 2014.
It was also accused of using 'yoga mat chemical' an inedible chemical ingredient, in its bread
IMPACT: A petition against the company signed by more than 67,000 people
DAMAGE CONTROL: The company stopped using the chemical
PARLE - 2012
CONTROVERSY: The FDA asked Parle to recall its entire pack of Mango Bite candy. The candy contained buffered lactic acid, which was not permissible it was alleged
IMPACT: Officials seized stock worth more than Rs 2 crore (Rs 20 million)
DAMAGE CONTROL: Parle Biscuits filed a case in Bombay high court claiming that lactic acid is safe for human consumption. Court ruled that the Act doesn't include lactic acid as banned substance
KFC - 2014
CONTROVERSY: Accused of using artificial colouring in its 'Rizo Rice' in Delhi, and, earlier in 2012, worms were allegedly found in fried chicken in one of its outlets in Thiruvananthpuram in Kerala
IMPACT: Social media outrage and protests outside its stores in various cities
DAMAGE CONTROL: For the worms, the concerned outlet was shut down. For food colouring, it denied all charges saying, it only uses natural colours.