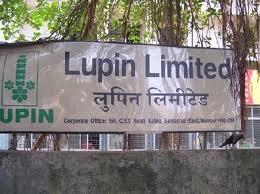 Drug major Lupin on Tuesday said it has received US health regulator's approval to market generic version of ViiV Healthcare's Trizivir tablets, used in the treatment of HIV-1 infection, in the American market.

The company has received final approval from the US Food and Drug Administration for its Abacavir Sulfate Lamivudine, and Zidovudine Tablets, Lupin Ltd said in a statement.

The company's product is indicated in combination with other antiretrovirals or alone for the treatment of HIV-1 infection, it added.

"Lupin was the first applicant to file an abbreviated new drug application for Trizivir tablets and as such will be entitled to 180 days of marketing
exclusivity," the company said.
According to IMS MAT September 2013 sales data, Trizivir tablets has US sales of around $111.6 million.
Lupin's cumulative ANDA filings with the USFDA as of October 30 stands at 183 and the Mumbai-headquartered firm has received 93 approvals to date.
During the current year, the company has so far received 17 approvals from USFDA.
It has also launched 13 products in the US market in the current year so far.
"Lupin is the market leader in 26 products in the US generic market and is amongst the top three by market share in 40 products out of the overall 57 products in the market," the company said.
Shares of Lupin were trading at Rs 863.70 a piece on the BSE in afternoon trade, up 1.28 per cent from its previous close.