After the Chennai floods, insurance companies had got 50,000 claims worth Rs 4,800 crore.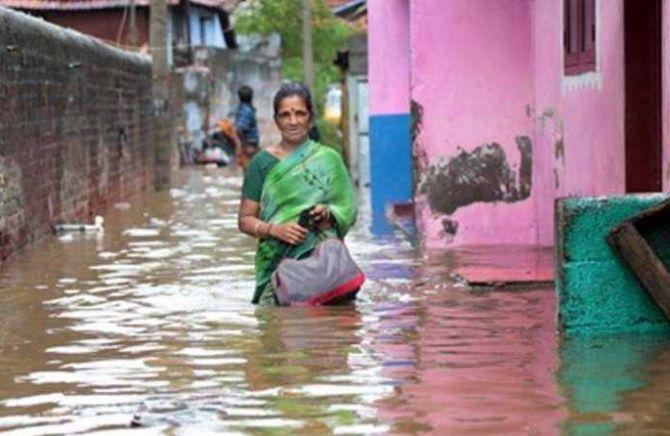 The initial estimates of general insurance claims from Kerala floods, reportedly at Rs 1,000 crore, is lower than the total claims during the Chennai floods in 2015.
This shows that the penetration of insurance was low in households of the state, said a senior industry official.
Speaking on the sidelines of the Insurance Advisors Meet in Chennai, K B Vijay Srinivas, chairman-cum-managing director (joint charge), United India Insurance Company, said his company had 5,000 claims to the tune of Rs 350 crore.
The state government has estimated a loss of about Rs 19,500 crore. "It (insurance claims) is not even 10 per cent (of estimated loss). It is our responsibility to see that more people get insured," said Srinivas.
While motor vehicle insurance is mandatory, more people now seem interested in health insurance, with the increase in healthcare expenditure, he said, adding that households and shops were very often not insured.
After the Chennai floods, insurance companies had got 50,000 claims worth Rs 4,800 crore.
"We are still waiting, claims are still coming, and we don't know what the final figure will be. We are the biggest player there (Kerala), among all the insurance companies," said Srinivas.
The meeting of public sector insurance companies was held in Chennai, in which it was decided to simplify procedures for the Kerala clients.
"It will to some extent have an impact on the company's financial performance. How much can be moved to reinsurance arrangements has to be looked into. We are trying to do things fast, but there may not be any particular deadline," he added.
Some of its major accounts in Kerala include Cochin Shipyard and public sector fertiliser maker FACT, among others.
"While the Kochi airport is not our account, there is a small claim on the solar panels in the airport," he added.
For the year ended March 31, the general insurer reported a net profit of Rs 1,003 crore and gross premium income, driven primarily by motor, health, and crop, grew by 9 per cent at Rs 17,430 crore.
During this fiscal year, the company registered a solvency ratio to 1.54 per cent (1.5 per cent is stipulated by the regulator).
It expects the solvency ratio to be around 1.5 per cent at the end of this fiscal year also.
Photograph: PTI Photo