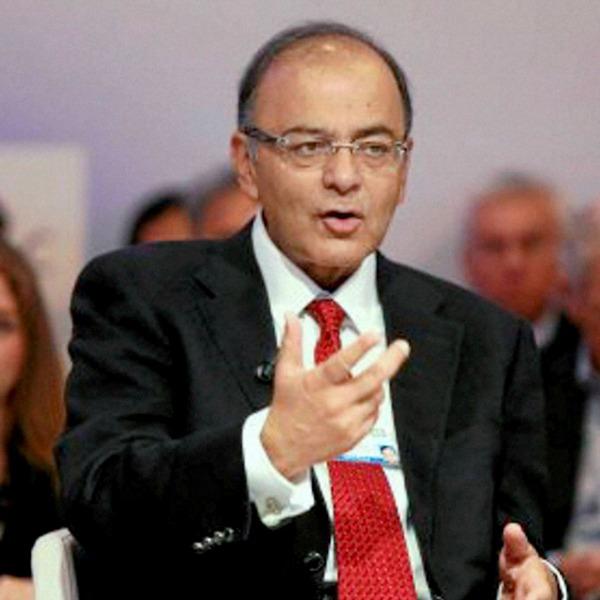 Making a case for stepping up growth momentum, Finance Minister Arun Jaitley on Friday said the country is pushing for higher growth, which is the best antidote to poverty.
Observing that the global economy is under stress, Jaitley said although India can take some satisfaction from its own high growth, it has potential to grow at a higher pace.
"We are not satisfied with that because we do believe that our capacity and endeavour is to reach a higher rate.
"Eventually, it is growth and higher growth that the Indian economy will need. Higher growth is the best antidote to poverty," he said at the Delhi Economics Conclave.
The government estimates growth to be between 8-8.5 per cent in the current fiscal. In the previous fiscal, the economy grew 7.3 per cent.
Referring to subsidies, Jaitley said one has to think whether to continue it indefinitely with an unquantified amount going to an unidentified number of people or target it to specific categories of people needing them.
He said the JAM (Jan Dhan-Aadhar-Mobile) initiative of the government would help target beneficiaries better.
He said the country has moved from 58 per cent bank connectivity to a near 100 per cent.
Similarly, there are 92 crore (920 million) Aadhar numbers with over 90 crore (900 million) mobile phones.
Terming rationalisation of subsidies as 'unsung reforms', he said the government made use of the drop in oil prices globally.
"Over the next few years, our intention is to be that various other areas which are today on pilot projects should actually enlarge themselves at a national level so that the national saving is much more," he added.
Currently, he said, private investment is slow and till such time that the entire cycle of private sector investment picks up, public investment has to take the lead.
Image: Arun Jaitley. Photograph: PTI