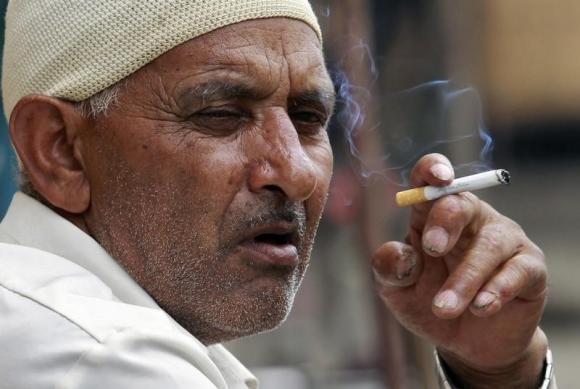 Leading conglomerate ITC will soon increase prices of cigarette brands like Classic and Gold Flake Kings by up to 15 per cent per pack following the hike in excise duty on cigarettes in the Budget 2015-16.
According to sources, Gold Fake regular is likely to be priced at Rs 78 for a pack of 10 cigarettes as against Rs 68 now, up 15 per cent, while Navy Cut brand is likely to be priced at Rs 78 for packs of 10 cigarettes pack, up 12 per cent from Rs 70 now.
ITC is India's largest cigarette manufacturer. ITC's cigarettes with revised prices are expected to hit market by end of the next week.
Classic 20-cigarettes pack will cost Rs 218, an increase of 15 per cent from Rs 190 at present and India Kings is expected to cost Rs 250 for a pack of 20 cigarettes as against Rs 220, up 14 per cent. When contacted, ITC spokesperson said: "We do not give any guidance on future pricing strategies."
Citing need for promotion of public health, Finance Minister Arun Jaitley had increased excise duty on tobacco products in the Budget 2015-16.
"Excise duty on cigarettes is being increased by 25 per cent for cigarettes of length not exceeding 65 mm and by 15 per cent for cigarettes of other lengths. Similar increases are proposed on cigars, cheroots and cigarillos," he had said in his budget speech.
Jaitley had made changes to the compounded levy scheme applicable to pan masala, gutkha and certain other tobacco products. As per the Budget proposals, excise duty on cut tobacco is being increased to Rs 70 per kg from Rs 60 per kg earlier.