IT Department asks car dealers to furnish ledgers of all customers who have booked vehicles from November 1.
Shrimi Choudhary reports.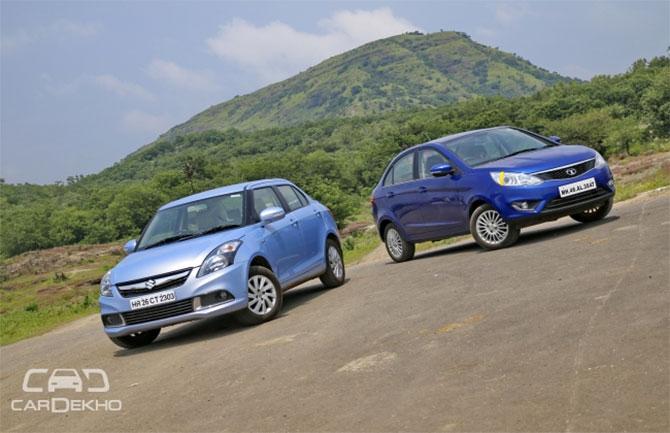 The Income-tax department has issued notices to over 50 car dealers, asking them to furnish details of customers who have bought cars after November 8, following the demonetisation of 500 and 1,000 rupee currency notes.
The notices are being sent under Section 133(6) of the Income Tax Act, 1961, which empowers the I-T authorities to seek information that could be useful in connection with any pending proceeding or enquiry.
Confirming the development, a senior income-tax official said that the department has observed a significant increase in car sales during the past two months.
"This is part of an exercise in which we checking the use of junk old notes and also tax evasion through such buying," the official said.
The I-T notices call upon car dealers to provide details of customers along with their addresses, make and model numbers of the four-wheelers they've bought, invoiced cost, booking dates, among other details.
The department also has asked car dealers to provide ledgers of all customers who have booked vehicles from November 1 till date, along with bank account details with statements during that period.
The notices advise car dealers not to tender demonetised currencies for any such transactions and inform the tax authorities in case customers ask for such deals through old notes.
In the backdrop of the demonetisation drive, the department suspects that the old currency has been used to buy cars, an income-tax source said. Such customers shall be under the scrutiny of the department after December 30, he added.
Car sales have averaged about 2.5 million units a year during the past five years. In the past three years 2.5 million cars, 2.6 million cars and 2.7 million cars were sold respectively.
The income tax data collated shows only 48,417 persons reported income of more than Rs 1 crore in a year. Yet luxury brands like BMW, Jaguar, Audi, Mercedes, Porsche and Maserati sell almost 35,000 cars every year, as per a PTI report.
Image published only for representational purpses.